The LIST

Friday, January 18, 2013 at 8:30 AM

-

Saturday, January 19, 2013 at 5:00 PM (PST)
Event Details
*For vendor opportunities, advertising, sponorship and additional  CEO tickets CLICK HERE 

The LIST!  This is a two-day conference for those who want to expand their professional network, learn more about entrepreneurship and what it takes to make a business become and maintain success.  Major companies are using modern technology and machines are replacing people.  Corporations are going to small businesses instead of hiring because it cuts their bottom line.  Are you ready for the takeover?  Do you have a plan for your future?  The way of the future is OWNERSHIP and knowing how to bid for contracts with these corporations/companies.


The LIST will teach you how to turn your passion into a paying income with the right tools to get you there-- from seminars on how to incorporate, having a financial plan,  marketing strategies, public relation, the evolution of social media and more.  We are equipping you with the tools you need so you are not left behind and have a legacy for your children and your children's children.     

Please don't be left behind.  Your procrastination may cause you to miss out on the open door and we don't want that for you.  We want to see you Succeed!

If you're ready for a brand new year, the LIST is your ticket to greater success!  Our teachers are ready to EDUCATE!   The question is, are you ready to RECEIVE and EXCEL ti your highest potential?  
For hotel accommodation, a discounted rate has been given with all the amenities included!

WATCH THIS by CLICKING HERE!
You will experience:  
Two action-packed days in Los Angeles (Ontario), California at the Embassy Suites

Hands-on experience with our success coaches/instructors


Awesome networking and meeting of business owners, vendors, service providers
You will learn how to:
Become a Brand and the Art of the Sale


Create a PR Plan and write a successful Press Release

Learn how to become a Corporation or LLC

How to Legally protect yourself

Financially plan and make a profit


Put together a 30 Second Pitch

Develop a Social Media Strategy

Promote in different Demographics and know what works for which and who

How to mentally handle Overflow...because there will be OVERFLOW..

Raise up from Ashes to Success

How to obtain Sponsorship dollars

How to obtain Free Publicity but everything's not Free....

And much more.... 
As an added bonus, you will also be able to obtain your very own PROMOTIONAL VIDEO,  edited and designed by one of The LIST Event Partners,  FLOURISHE!  Watch by CLICKING HERE!

 Presented by LW Special Events Management LLC
(tentative schedule)
Friday,  January 18th
Registration begins at 8:30 am
Opening Session 9:15 am

Closing Day 5:00 pm

Learn about the basics of working ON your skills!
Continental Breakfast
Opening Session - defining the difference between your success and the next business owner
The Pep Talk - from Ashes to Success, that's YOU!
Are you mentally prepared for overflow
Wisdom for your financial stability
Lunch
Speed Networking
Knowing Your Brand and Target Market"
Putting together a business plan with budget and price for profit
How to grow and promote your business with graphic design and nonprofit associations
PR for the small business and social entrepreneur
____________________________________________________________________
Saturday,  January 19th
Registration and Continental Breakfast 8:30 am
Opening Session 9:00 am
Closing Day 5:00 pm

Learn about the next level of running a successful business
 Continental Breakfast
Branding You and finding your target market part 2
How to manage employees, interns, administration...do I really need help?
Speed Networking
Developing a business mindset and how to be effective with people
Lunch
Your evolution! How do I enlarge my territory?
Developing negotiation skills
How to incorporate a business
How to obtain funding for my business and/or project
Putting together a client contract, financial sheets, business finances
Panel Discussion with publicists, promoters, event designers
How to promote my brand, my business, my event
What is publicity and why do I need it?
Vendors on Front....selling your service or product to prospects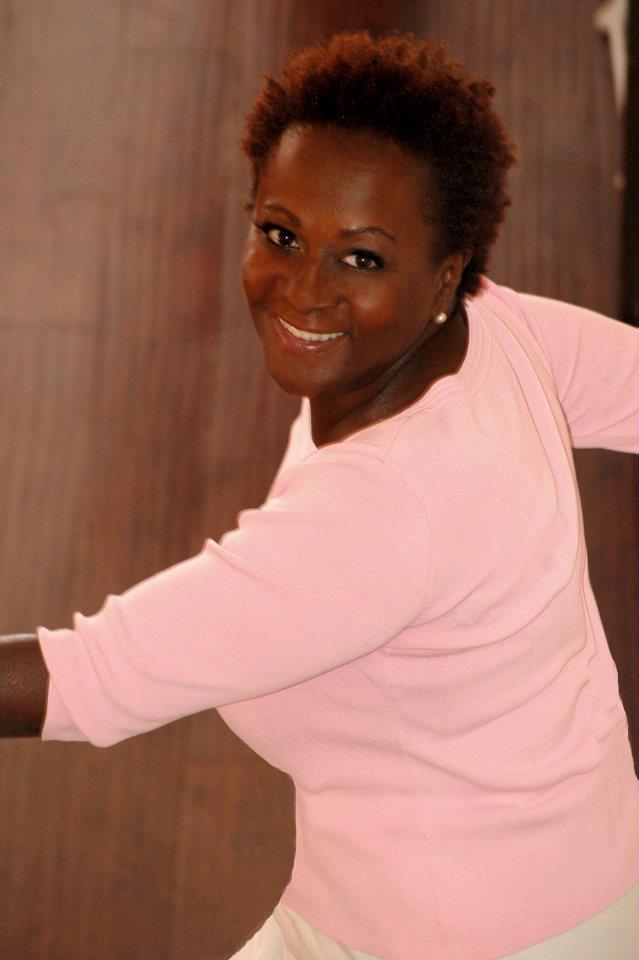 LaTonya Washington, Event Host
I am so excited about The LIST and I welcome you to receive all that we have in store for you.  You were born with such talent that there is no way that you will be the same after having access to all the knowledge we have in store for YOU!  You are PHENOMENAL!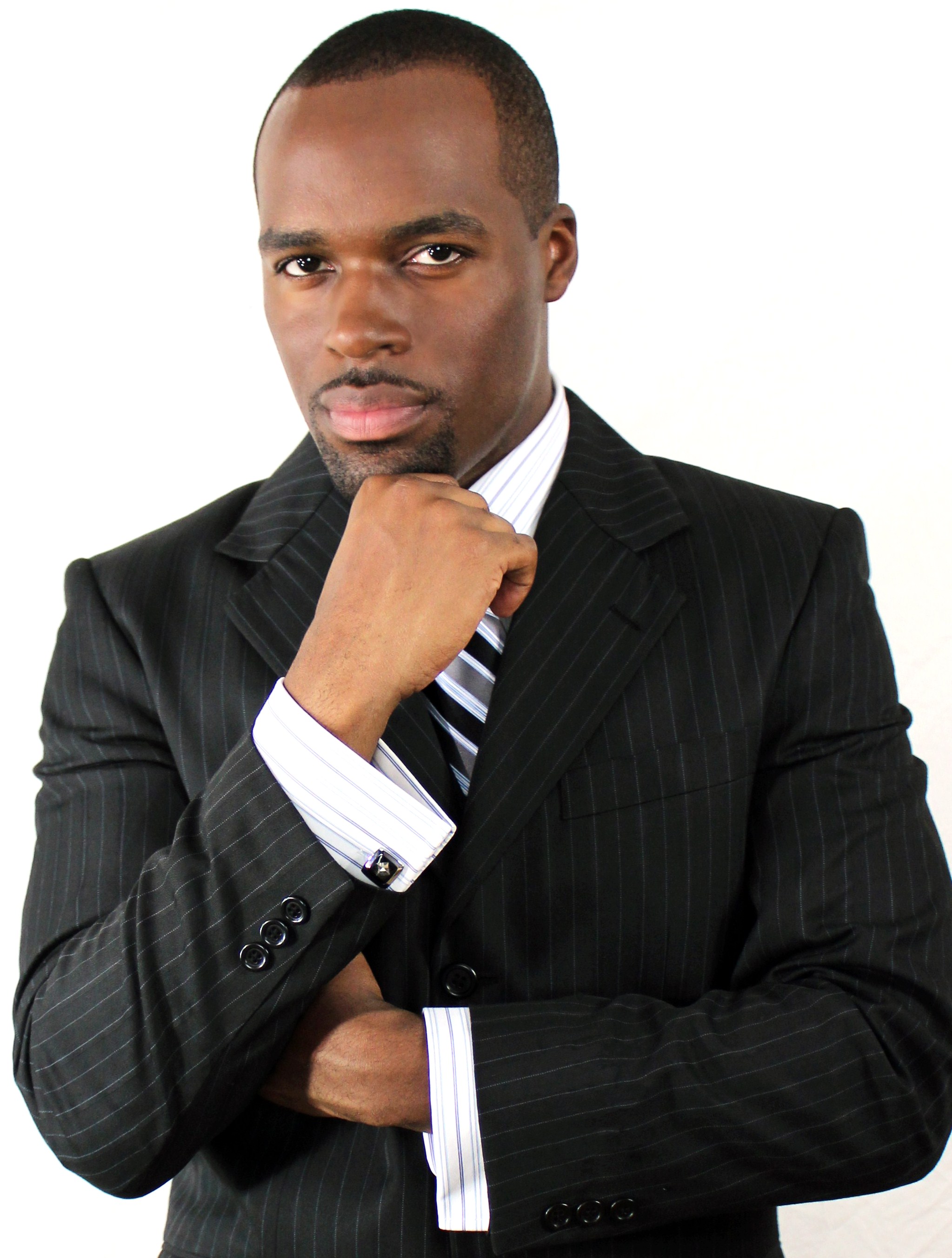 Elisha Hall, Sales Executive
Elisha Hall has over 15 years of Sales Executive experience amassing more than $9 million dollars in sales for his clients.  Most recently helping a client see over 60 percent sales growth by the second quarter via implementation of his proven record.  Elisha has been recognized by OSHA and CAHSAH for his impeccable standards while simultaneously receiving Sales Executive of the Year Awards.  Elisha has been able to create numerous government contracts with County Office on Aging, the State Mental Health Department and other large businesses such as Make-A-Wish Foundation just to name a few.   Through lessons learned at the Eleanor Jean Grier Leadership Academy and trainings with world renown leadership expert and author John Maxwell, Elisha owes much of his success to his heart for giving back.  He is currently President of a non-profit, Kiwanis of Riverside, where donations and event sponsorships are at an all time high.  He is a supporter of local school fundraising efforts and speaks to groups of elementary school children about their futures on a consistent basis.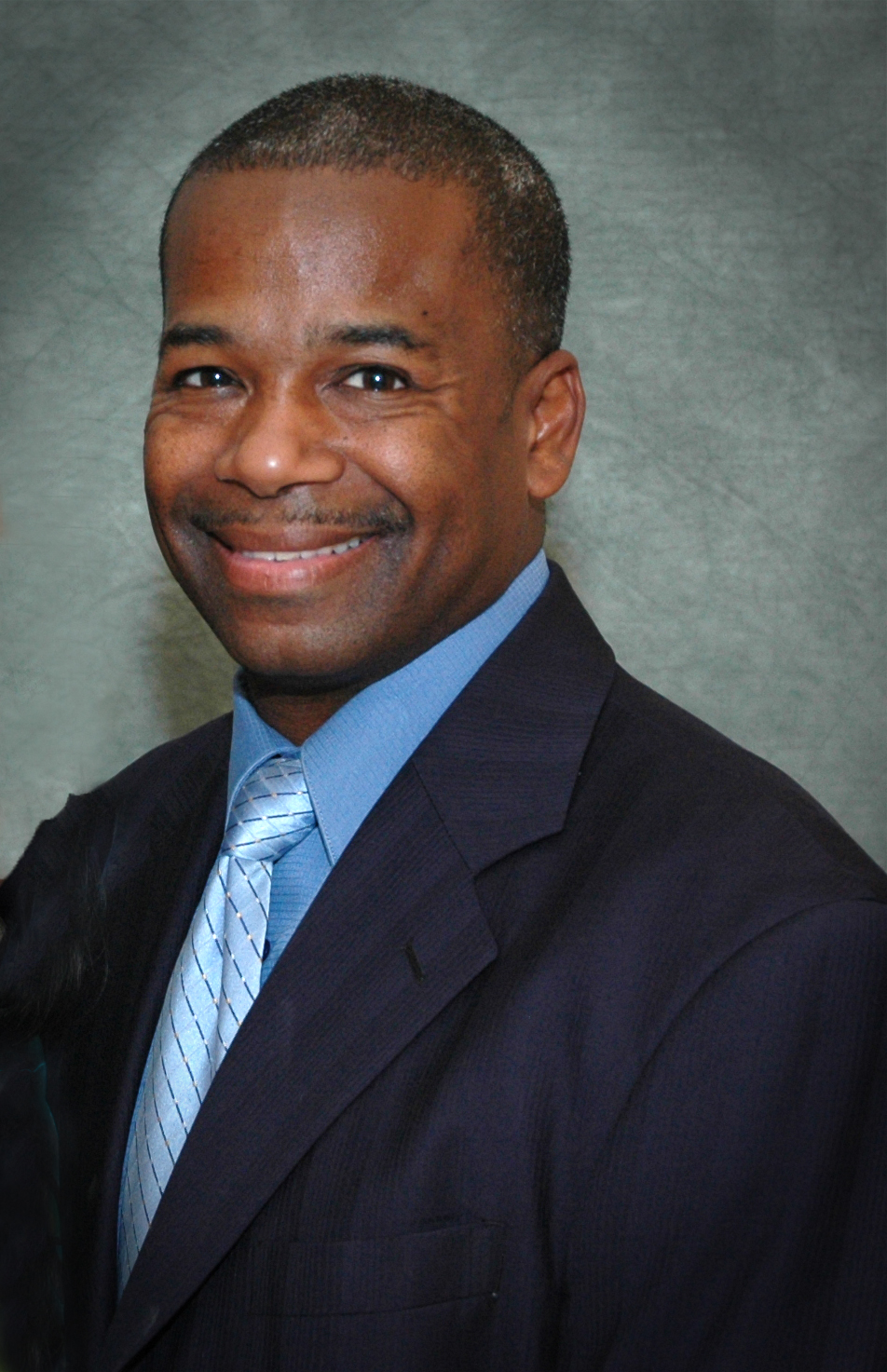 Dr. Len Cooper, Senior Marketing Director
Dr. Cooper is currently a Marketing Director with People Helping People. He oversees an office with over 50 licensed agents by providing mentorship and industry training. He has helped hundreds of businesses and families achieve financial independence by helping them strategize with, budgeting, debt reduction, emergency funds, family protection, group and individual health insurance plans, life insurance, and retirement planning. His experience in financial services, life insurance, health insurance, and education provides an exceptional value to a large variety of individuals, businesses, and organizations.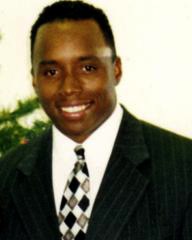 Clifford Caffey, Social Media Trainer
Clifford Caffey, owner of Clifford Caffey Internet Marketing Service (CCIMS), is  a Professional Internet Marketing Consultant, Speaker and Coach to small, medium and large size businesses. Cliff has worked with Konica-Minolta, billion Dollar Company to small local companies like Vanura Home Health. 
Cliff has spoken before successful entrepreneurs, executives, managers, salespeople, and business owners -- all of whom share similar goals, a passion for constant professional improvement and the successful growth of their business.  Cliff is the founder of the Inland Empire Black Professionals where he grew the membership base from zero to over 100 in a few months using his internet marketing strategies.  With a degree in Marketing and years of experience working with Fortune 500 companies, Cliff has garnered a unique and personal understanding of generating new business working with business owners and organizations.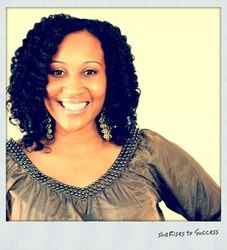 Queenie Johnson, Success/Life Coach 
Queenie Johnson, M.A. is a teacher by day and a Success Coach and Motivational Maven by night.  She works with children and women, helping them to develop their creative power and pull out their innate genius.  She helps women strategize to live their best life by teaching them how to locate, direct and drive themselves towards their purpose and passion to RISE so that they can create outrageous & positive change in the world.  Her digital magazine, The Success Maven, goes to thousands of subscribers.  Queenie is also the captain of an educational company named Distinguished Learning Group.  She uses a dash of magic, a pinch of skill and a lot of love to run both companies.  Her motto is to"Go Confidently in the Direction of Your Dreams and Live the Life You've Imagined."  Mrs. Johnson has her Master's Degree in Human Development & Social Change from Pacific Oaks College and possess a California Clear Teacher's Credential.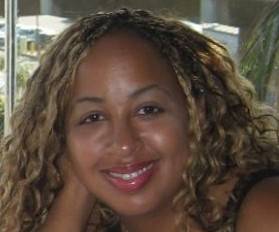 Tiffany Bradshaw, Marketing & Branding Strategist
Tiffany Victoria Bradshaw, MBA is an internationally recognized speaker, marketing brand strategist, publicist and business coach.  She earned her BA. in Marketing from  Michigan State University, and a Masters in Business Administration in Marketing from Pepperdine University in Malibu, CA.  Tiffany has a large catalog of various topics upon which she speaks.  She is from Detroit, based in Los Angeles, yet effective worldwide.  She has over 15 years of strategic marketing, sales, business development, branding and public relations experience working for Marriott Hotels; Kraft Foods, Philip Morris, and Pepsi-Cola.  Additionally, since 1993, she has provided management consulting and coaching for hundreds of businesses, industries and individuals like Coke, Chevron, Microsoft, Staples, Honda, Paul Hastings & Sherri Shepherd. Bradshaw & Co. creates lasting results that directly and positively impact your bottom line, in the areas of business, personal, or organizational improvement.  Her charismatic demeanor yet insightful expertise has been featured in major publications like MSN, About.com, CareerBuilder.com, Atlanta Post, Glamour, Redbook, Marie Claire and Essence magazines.

 Dr. Monica Wilson, Clinical Psychologist
Dr. Monica Wilson has over 17 years Mental Health experience as a Psychologist.  She currently serves as the Dean and Associate Professor of the Department of Psychology at National University. She is also the Governor  Appointee of the  California Mental  Health planning Council which provides oversight and accountability for the Governor and Department of Mental Health that oversees the Mental health Service Act for the State of California. Dr. Wilson is also the Vice Chair of The Behavioral Health Commission for the County of San Bernardino in that role she advises the Board of Supervisors and Director of Behavioral Health on aspects of local mental health programs. Dr. Wilson serves on various organizations as a leader and advocate. She is the Vice President of the African American Mental Health organization and the Executive Director of Psychotherapy plus a local community based agency that provides counseling and therapeutic services to the Inland Empire along with educational workshops and training to help empower consumers, families and individuals and there mental health needs. Dr. Wilson is also the founder of Women of Action, Inc. which is an group of professional women who see to improve the lives of others by making significant contributions in the community through education, empowerment,  business development and entrepreneurship.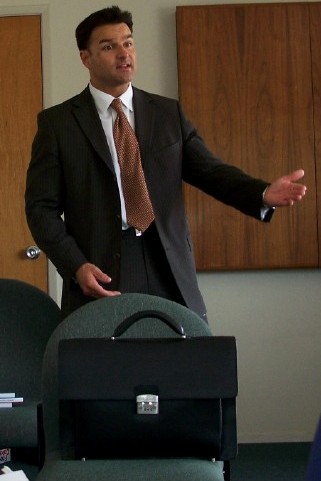 Matthew Payne, The Great Influencer
With a vastly broadened network of cliental, Matt currently travels the nation conducting lectures, seminars and key-note speeches to companies on the topics of sales success, personal success and fulfillment, time management, goal setting, selling, persuasion and influence, motivation and emotional empowerment. Matt is committed to partnering with his clients in achieving extraordinary results through customized coaching and training. Seeing Payne in action evokes a passion to control ones life, rather than becoming victimized by it. Matthew Payne has a true knack for allowing the client to discover the core of the issue, guiding the client to the solution and most importantly, working with the client in setting the goals that will achieve success and happiness.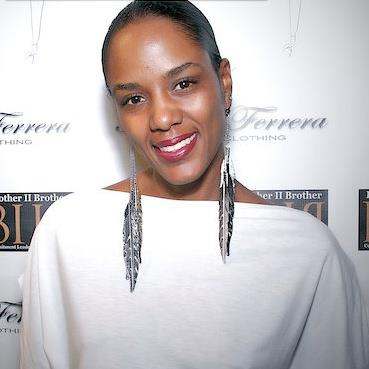 Juacclyn Nikol Carmouche, Graphic Designs
Juacclyn Nikol is a Los Angeles native who was raised in Inglewood, CA.  After attending Carson High School, she matriculated at Cal State Dominguez, where she received her Bachelor's of Art in Public Relations with minors in marketing, graphic arts, and advertising.  Juacclyn is the Owner and Graphic Artist at Undeniable Ink, a graphic design company specializing in personalized event invitations, branding businesses, and designing logos and websites at an undeniable price. Juacclyn has extensive professional experience.  After working as a club promoter, a director's assistant, and manager for different trades, Juacclyn began Undeniable Ink and UP & Marketing in 2005 to provide graphic design, event marketing and PR services to individuals and businesses.  Juacclyn is skilled in painting, mixed media art, and researching.Her love for people and her passion to assist small business owners and organizations lead her to the creation of Undeniable Ink, LLC.  She understands what entrepreneurs need to brand their business or organization in order to succeed and her ultimate goal is to assist them by leaving a permanent mark that's undeniable.


Elaine Chandler, Human Resources
Elaine Chandler is currently the Director of Operations at Yellow Box Shoes in Chino, CA.  Prior to joining Yellow Box Shoes, Elaine worked for Nike Inc. for 10 years in Beaverton, OR as an Operations Manager.

  

Elaine has over 23 years' experience securing talent sourcing channels for Nike, Inc., American Express, and HSBC organizations through the use of networking, job fairs and other industry events with special emphasis on identifying diverse and inclusive individuals. Elaine has been responsible for leading her management team on the Human Resource process, (FMLA, Hiring, Termination, Performance Coaching and State Labor Laws). Elaine leads organizational development and management revitalization teams, providing superior leadership during critical transition phases, including hiring professional and technical staff, implementing budget reductions, writing business plans, and installing effective management information systems.

 

Elaine holds a Bachelor of Science degree in Administration of Justice and Business.

 

She is a certified Cadence Project Manager and she holds a Green Belt in the Six Sigma business method Strategy.

 

Elaine is also an active member of the American Women's Business Association.
Jasmine Powers, Digital Marketing & Blogging
Jasmine Powers is a dynamite digital marketing strategist, publicist, content developer and founder of J Powers Marketing & Publicity LLC, a Los Angeles based boutique marketing and PR agency. Her company is responsible for producing and publicizing events for the beauty and business sectors reaching new audiences through engaging meet ups. Jasmine is a prolific blogger at JasminePowers.com where she writes about personal and business wellness, her experiences in marketing and PR, and encouragement to her networking group Ambitious Diva.  She worked with the blogging organization Blogging While Brown in 2011 and 2012 providing publicity and programming support. She is a 2012 Brand Ambassador of Blogalicious and is the Executive Director for the Love & Beauty Unconference, an empowering beauty and business seminar for women. Additionally, she is a current board member of the Independent Writer's of Southern California, the largest writing organization in the state. She resides in Southern California.
Sweeney Mae, Event Planning Panelist and Event Partner
Sweeney Mae is an Event and Marketing Manager, owner of EventsNtheCity.com.  Author of PinayofallTrades.com.  Blog "A Guide on How to SHINE in Everything." 

Sweeney Mae, born and raised in the Philippines, earned her Marketing degree from Washington State University. Her passion for marketing has motivated her to partake in marketing-driven positions for companies such as Macy's, Fisher Communication, Inc, and Expedia, Inc.

Her experiences in marketing strategies, advertising, and event promotions has led to a keen interest in Event Planning. Sweeney Mae also has an impressive talent in the world of art:painting, dance choreography/production, and literature. 

She's currently the Marketing Manager of SouthBay Pavilion in Carson, CA and Wenatchee Valley Mall in Wenatchee, WA under Vintage Real Estate Group. Her ability to manage business relationships has been beneficial in her collaboration with businesses and over 100 local and national organizations and numerous city recognition awards for community service.
Jenai Morehead, Fund Development and Grant Writing


Jenai A. Morehead is CEO and principal consultant at Foundation Consultants, established in 2006. Foundation Consultants is a firm that specializes in the capacity building of nonprofits, grant writing and providing nonprofit management and development training. Training and Development Community Action Partnership of Riverside- Currently a trainer for the hosting community workshops in Nonprofit Development throughout Riverside County.  Currently Developing a homeless Women's Shelter program and actively participating in case management, it with Operation Grace, a faith-based nonprofit in San Bernardino, CA.  Expert at helping nonprofits resolve compliance issues with private and government grantees. Chaffey College- Currently an instructor for the Nonprofit Development Community Course. Foundation Consultant Workshops- Monthly workshops on how to complete the IRS federal application for nonprofits, grant writing courses and capacity building topics. Individual training and consulting with managers and CEO's of boards who wish to develop and grow their nonprofits Instructor at Nehemiah Business School: A faith based business school established to train business owners. Successfully recorded 2 modules on nonprofit development that are currently being distributed to schools throughout the U.S. Program director of various homeless housing programs inc. transitional housing, low income housing and emergency shelter programs since 1994. She has been grant-writing since 1991.  She has been writing grants successfully and has been awarded much from government and private agencies.
ULTIMATE PANELISTS - PUBLICISTS, PROMOTERS, PUBLIC RELATIONS
 

Natasha Simone Ferguson
Natasha Simone Ferguson's involvement in the entertainment industry spans over 15 years.  As a seasoned publicist, she has worked major award show events including the Grammy Awards, BET Awards, Soul Train Awards and Emmy Awards to name a few.  She has had the pleasure of working with musical giants such as Donny McClurkin, Kirk Franklin and Yoland
a Adams;
Shemar Moore; Take 6; Eve; Sean 'P-Diddy' Combs and more. Her client list includes international R&B vocalists, jazz musicians, actors/comedians, authors, city entities, various non-profit organizations and political campaigns. Her writing career began as Assistant Editor for a trade magazine in Orange County.  She currently contributes to various local newspapers and magazines and is recognized as a community leader.  She received recognition from the Arthritis Foundation/Inland Empire Branch for her PR work and recognition from the Riverside Cultural Consortium for her leadership as Marketing Chair for 10 years, and honored as "2012 Gem of the Community" by the Juneteenth Committee.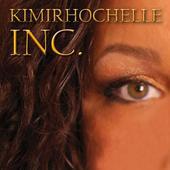 Kimi Rochelle - Producer Publisher Publicist
As Ceo of KimiRhochelle, llc.,  KimiRhochelle produced, packaged & marketed various products for tradeshows and conferences within the church communities with the use of video and audio production and duplication.  She added financial empowerment services that allowed individuals/businesses to become

homeowners

and

debt free

.  Wanting to increase the homeownership opportunities to a wider forum, Ms. Porter produced and hosted "The Leo & Kimi

Mortgage

Hour" Sundays on KCAA Radio 1050 am. While receiving her

Associates Degree

, (San Bernardino Valley

College

& winning Homecoming Queen) and

Bachelors Degree

in Communications/Media (Cal State San Bernardino), KimiRhochelle modeled with Black Gold Hair Show, NAACP Image Awards, Revlon and was the West Coast Choreographer.  In addition, she interned at

Black Entertainment Television

(BET) and appeared on several sitcoms: AMEN, IT'S A DIFFERENT WORLD, and MADISON to name a few!.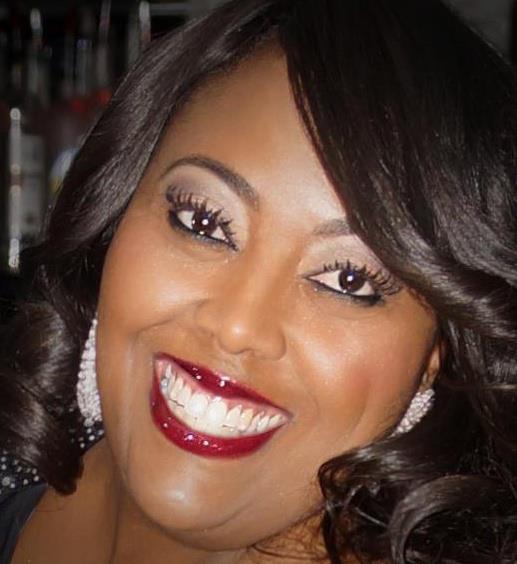 Wendy Alexander of the Wendy and Wayne Show
Wendy is the Lady behind it all, YDNEW Productions, The Simply Couture Fashion Shows, Ms. Simply Couture Kidz and Teen Pageant and Simply Sensational Events.  Starting her career as a TV News Reporter in Texas, continuing on to be an Entertainment Reporter and then host her own TV Show, "Everyday in New Orleans," what more is there to say about this lady - she continues to make it happen everyday. 

Roland Wirt - LA's Ultimate Promoter
Roland Wirt is considered the "godfather" of promoters.  He is known for promoting some of the best mixers and events in the Los Angeles and surrounding area.  If you need to know anything, go to Roland, the "Kat in the Hat."  He is also a host on 94.7 The Wave and host of Jazz at Sea, First Friday Mixers in Los Angeles.  He is the "Man."
EVENT PARTNERS with LW Special Events Management LLC include Events N the City along with Flourishe!  Flourishe will provide promotional videos for small business owners as well as entrepreneurs in attendance at The LIST!  Click on their links for more information on these FABULOUS PROMOTIONAL TOOLS!
CORPORATE SPONSOR is Yellow Box Shoes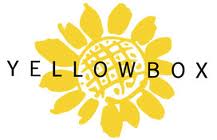 OFFICIAL PRINT SPONSOR is Mad Mac Multimedia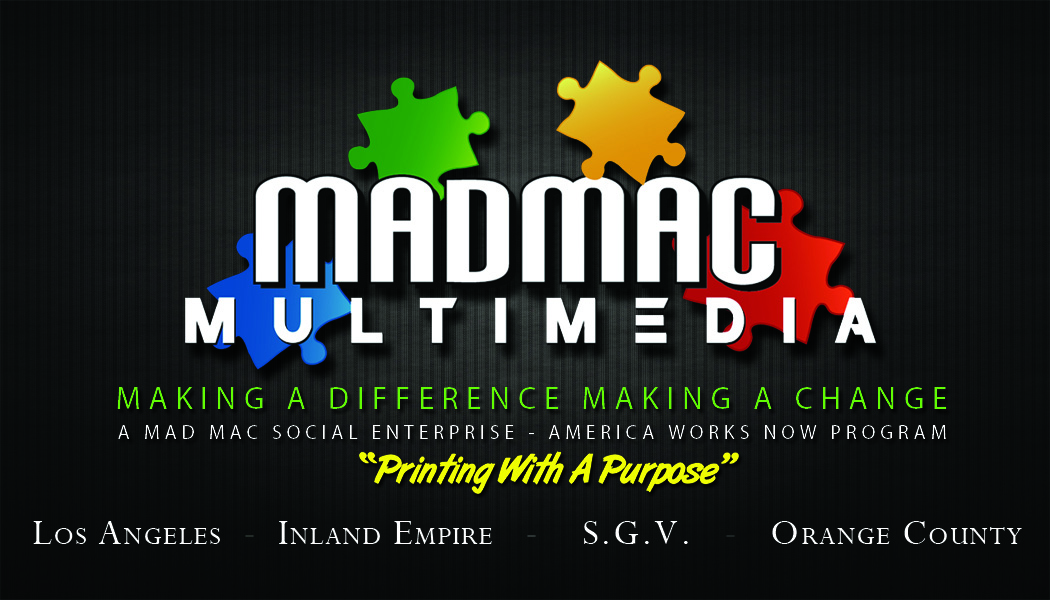 When & Where

Embassy Suites
3663 E. Guasti Road
Ontario, CA


Friday, January 18, 2013 at 8:30 AM

-

Saturday, January 19, 2013 at 5:00 PM (PST)
Add to my calendar
Organizer
LW Special Events Management, LLC
Event Professional,  La Tonya Washington, CEO of LW Special Events Management,

About: LW Special Events Management LLC, based in Los Angeles, CA, is a full service event production and management company that specializes in creative development, project and meeting management.  We provides retreat training services in workshop and seminar format, as well as product and service launch event planning. We offer these training services in the categories of Team Skill Training and Leadership Development.