| | |
| --- | --- |
| The Lion, The Witch, and The Wardrobe | |
Event Details
During the World War II bombings of London, four English siblings are sent to a country house where they will be safe. One day Lucy  finds a wardrobe that transports her to a magical world called Narnia. After coming back, she soon returns to Narnia with her brothers, Peter and Edmund, and her sister, Susan. There they join the magical lion, Aslan in the fight against the evil White Witch, Jadis.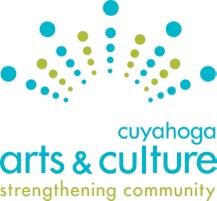 We thank the citizens of Cuyahoga County and are proud to be supported by Cuyahoga Arts & Culture.
 Brecksville Theater on the Square is a 501(c)(3) non-profit organization under the Internal Revenue Service guidelines, and is an equal opportunity employer.

When & Where

Brecksville Old Town Hall
49 Public Square
Brecksville, OH 44141


Organizer
Brecksville Theater on the Square 440-526-6436
Brecksville Theater on the Square (BTOTS) is a not-for-profit corporation in the Brecksville, Ohio. 
BTOTS, founded by Jeannette Winter in 1975, is focused on promoting the arts by;
>  providing education and entertainment opportunities through the dynamics of the performing arts (including producing plays, conducting classes, arranging for special presentations and workshops, and participating in community outreach projects).
>  staging theatrical productions in the local community and to bring creative dramatics to the area through a variety of educational programs and participation in theatrical productions.
>  enhancing the cultural level of the community by staging affordable dramatic and musical theater productions for general audiences in a convenient setting.
>  conducting activities for the purpose of raising funds to support the foregoing activities.

Brecksville Theater on the Square is proud of its history and thanks the City of Brecksville, Mayor Hruby, City Council, and City Services for their unending support of the arts in Brecksville.
BTOTS gratefully acknowledges the citizens of Cuyahoga County for their support through Cuyahoga Arts and Culture.  
The Lion, The Witch, and The Wardrobe