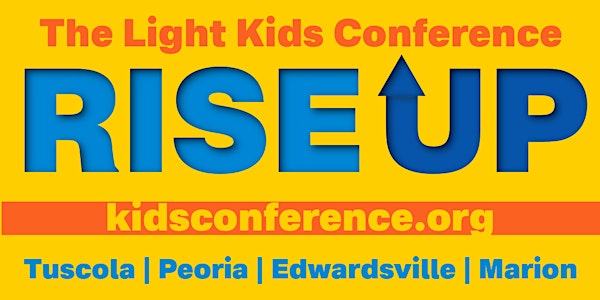 The Light Kids Conference - Edwardsville, IL
The Light Kids Conference is a one-day event for children in first - fifth grades and will be hosted in Edwardsville, IL.
When and where
Location
Edwardsville St. John's 7372 Marine Rd Edwardsville, IL 62025
Refund Policy
Contact the organizer to request a refund.
About this event
The Light Kids Conference is a one day event designed for children in grades 1-5. The purpose of the Light Kids Conference is to get kids excited about the faith and their walk with Jesus. 
From 9:00 am - 2:00 pm, kids will love the music with Harvest, Bible Buzz, ShoutCo! Puppets, Richard Landry & Snowball, Pizza Lunch, and Recreation (including a 30 foot inflatable).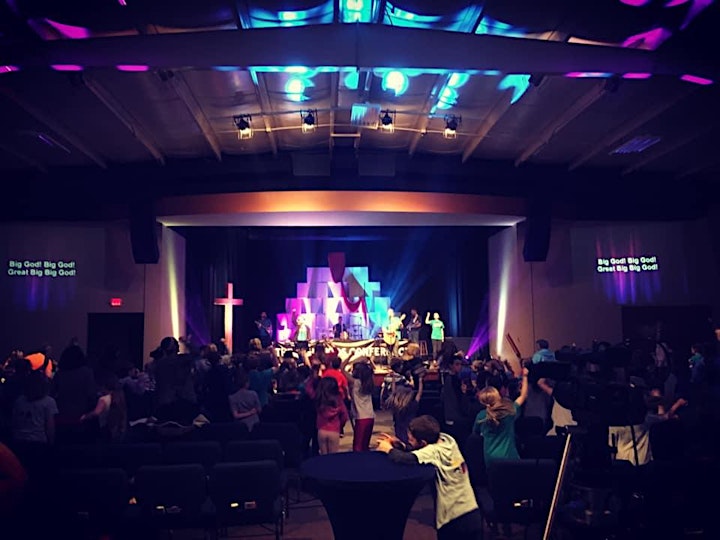 KIDS CONFERENCE
Thousands of children have attended The Light Kids Conference around Illinois over the last twenty years! What began in 2002 in Troy, IL has made grown to make an impact in the hearts and lives of children, families, and local churches all across the region. Seeds have been planted, invitations have been given and the next generation has responded to the love of Jesus through high-energy music with Harvest Worship Band, messages, Bible Stories, fun, and memories at church! We praise the Lord, continually pray for fruit, and hope you can join us this year!
SCHEDULE AT THE LIGHT KIDS CONFERENCE
8:30 - 9:00 Arrive / Check In
9:00 - 9:35 Opening Session
9:35 - 10:05 Bible Buzz / Recreation (large group divides up)
10:05 - 10:20 Refreshments
10:20 - 10:50 Recreation / Bible Buzz (large group divides up)
10:50 - 11:00 Break
11:00 - 11:45 Worship Session
11:45 - 12:20 Lunch (pizza, chips, drinks, pre-packaged fruit, dessert)
12:20 - 12:50 Shout Co! Puppet Team
1:00 - 1:55 Closing Session
2:00 Conference Concludes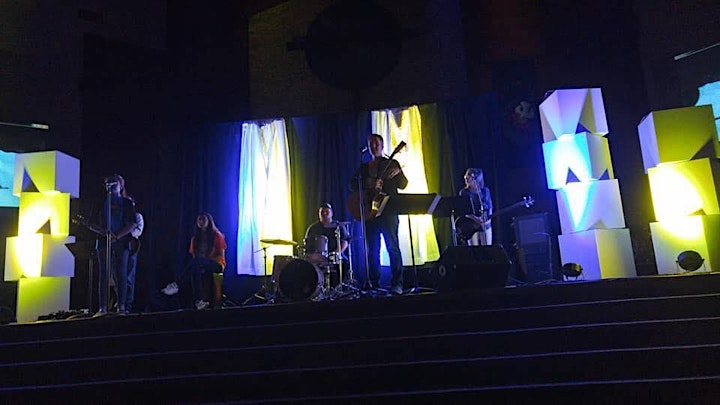 OTHER INFORMATION
CHURCH CHILDREN'S MINISTRIES
Very often, a group of adult volunteers from a local church will gather a group of kids and attend the conference as a group. This is a great way to build community and connection among the kids in your ministry (and as many friends as they can invite). If you're bringing a group, there's isn't a required ratio of adults to children, but we have found that at least one to six works well.
ACCOMPANIED BY AN ADULT
This event is set up as a conference and all kids will need to be accompanied by an adult (either children's ministry leaders, pastors, parents or grandparents. Sometimes a family will bring their children along with their friends or cousins! Most everything is done in a large group setting for the day and everyone is welcome to join in!
REGISTRATION FEE
The registration of $30 per child covers the program, snacks, entertainment, pizza lunch, and a small gift at the end of the day! Adults who join children at the conference have a registration fee of $25. T-shirts are available to purchase at The Light Kids Conference for $15, or you can add on to your registration for $13.
REGISTRATION FORM
If you are bringing a church group or signing up with your church group and don't already have your own permission/release form, you can print this and bring it with you! PRINT RELEASE FORM
DIETARY AND ALLERGIES
Due to the fast pace lunch schedule, we invite any child or adult who doesn't like pizza to bring a lunch. The set up for lunch is designed in such a way that students will be sitting in the same room (spread out as much as possible) and anyone who would like to bring their own lunch can also go through the line and get drinks, fruit, chips or desserts or whatever they do like / can have. Pizza toppings include pepperoni, sausage or cheese and we have found it too difficult to determine allergy and dietary needs for children during the rush of lunch. Thank you for taking care of this small detail for your child/children.
TEACHING & BELIEFS
Harvest Ministry, a non-for-profit ministry (since 1996) based in Troy, IL partners with the host churches to host The Light Kids Conference. The music through Harvest includes interactive music that helps children engage and worship! [Spotify Playlist | YouTube Playlist] Along with the music, Tim Price, Director of Harvest Ministry, typically write and leads the curriculum, which always focuses on basic Bible stories and Jesus. The response time at the close of the day is a combination of prayer and celebration. We invite kids to remember the stories and the memory verse from the day, to come up and pray and then we celebrate. Knowing there are many Christian denominations represented, we stick with the simple stories and a call to love Jesus. Tim Price holds a BA in Organization Communication from McKendree University and an M.Div. from Asbury Theological Seminary. For 2022, the theme is RISE UP. We will sharing stories from scripture about taking the step, the courage to follow Jesus.