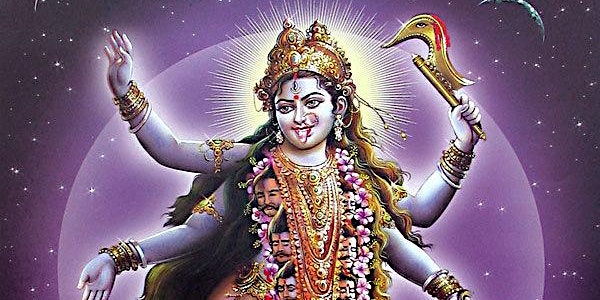 "THE LIGHT IN THE DARK" Early Morning Yoga Intensive
When and where
Location
Breathing Space Yoga 217 Chapel Street Prahran, VIC 3181 Australia
Refund Policy
Contact the organizer to request a refund.
Description
"THE LIGHT IN THE DARK" Early Morning Yoga Intensive
3 Day Early Morning Yoga Intensive 630am-8am
"Faith is the Bird that feels the Light when the dawn is still dark"
Rabindranath Tagore
The concept of "Light" has for Centuries been seen as a metaphor and symbol of Wisdom, Illumination, Consciousness and Universal Oneness.
For most of us, periods of our lives become shrouded in darkness and a veil of ignorance, heaviness, denial, fear and shadow fall upon us resulting in stunted growth, compromised spiritual growth, regression or relapsing into old habits, and an overall thwarting of our spiritual development towards our Innate Light.
How do we lift the cloak of darkness when it clouds our Light and shrouds us in Darkness?
How do we reclaim and remember our Brilliance, and unveil it to reveal the "Light in the dark" ?
Our Precious Yogic Teachings and Practices are certainly pivotal, and in particularly the recognition of the Transformative Healing Powers we have within!!!
Shiva and Kali in our Yoga Tradition are both the destroyers of illusion and ignorance and the bringers and revealers of Light…
These Potent Healing Principles reside in each and every one of us …
During this 3 day morning intensive we will be sharing the powerful symbology and energies surrounding two of the my most precious and enlightening Deities in Hindu Myths, Kali and Shiva, and a couple of other very profound Gods and Sages that in our practice bring us closer to the Light.
It is through their dance, struggle and quest for Highest Truth that they transform all fear to Love, ugliness/chaos to beauty, the profane to the Sacred, and Darkness to Light!
On a personal level, the remarkably transformative influences that both Kali and Shiva have brought to me for over these past 20 years of practicing and teaching Yoga, has been profound and extraordinarily powerful in shedding illusion, unveiling ignorance, bringing healing energy, vitality, Truth and Love into my life!!!
Each time I revisit them, I learn or remember something new and my recent experiences and self enquiries in diving DEEP into my darkness have been ASTONISHINGLY ILLUMINATING on how to Break through and Find the Light again!!!
New layers of Insight, Understanding and Clarity have prevailed …and the Revelations have been Hopeful, Healing and Humbling!
I look forward to sharing these 3 days with you …
Particularly if you have been going through grief, heart ache, loss, crisis, betrayal, sadness, pain, disease, mental health issues or the inability to lift the veil of darkness in your life!!
It will also be a truly valuable journey for those of you who have done the incredible work of raising yourselves into the Light of Consciousness and wish to maintain this healing work through continued dialogue and understanding of the Blessing of your dark side within …IT ALWAYS COMES BEARING GIFTS and LIGHT !!!
We will focus on Dynamic yoga asana, mediations, rituals, intention, story telling, poetry, relaxation, and introspection…
Come give yourself the opportunity to bring the GREATEST LIGHT into your Life…and Pierce the Veil of Darkness …
"Emotions are our faithful guides, like owls...that guide us through the dark night, back home." Anahata Giri