The Lifestyle Protector presents Cherry Blossom Cafe: Greater Vancouver Spring Property Market Update with Marci Deane, Shauna Gold and Kendall Ansell.

Tuesday, May 8, 2018 from 7:30 AM to 9:00 AM (PDT)
Event Details
Please Join Us for a 
Greater Vancouver Spring Property Market Update
Crazy high property prices are no longer the only thing keeping prospective buyers in B.C. from jumping into the real estate market or trading up for bigger or better homes. New mortgage rules came into effect in January 2018 and these new rules are impacting both new home buyers and those looking to refinance their home or investment property.
We asked 3 professionals - a real estate professional, a mortgage broker and an interior designer - if they'd come and share their expertise and discuss how they are seeing these changes impacting people. If you're a current property owner or a wannabe homeowner these changes could affect you in surprising ways. 
Please join us for this informative and insightful event. 
About the Event:
Tuesday, 8th of May 2018
7:30 am Meet and greet.

7:45 am - 8:45 am Marci, Shauna and Kendall will share their insights. There will be time for questions.

8:45 am - 9:00 am Final thoughts and goodbyes.
Come on your own or bring a friend, but reserve your spot today!
About Our Guest Speakers: 
Shauna Gold: Personal Real Estate Corporation - Macdonald Realty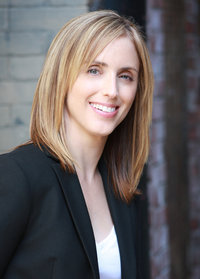 Shauna Gold is a Vancouver real estate professional with a commitment to high standards. Whether you need a home for your growing family, or you're looking to downsize or just invest, Shauna's purpose is to provide all clients with the very best in service, support, and advice. Well known for her integrity and trustworthiness, Shauna handles every transaction as if it were her family's own. 
As someone who has personally owned and invested in Vancouver real estate for over 15 years, Shauna can appreciate what a roller coaster of emotions it can feel like on other side of a real estate transaction. This experience and empathy allow her to better serve clients. 
Shauna's business, which is 95% referral built, speaks for itself. 
Marci Deane: Mortgage Broker, Mortgage Architects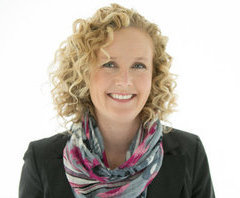 Marci Deane is a Mortgage Broker with Mortgage Architects serving Vancouver and surrounding areas. With over 22 years of professional experience in banking, mortgages, real estate and finance, she has earned a reputation for being an exceptional leader, savvy businesswoman, and an award-winning networker.
After receiving a Bachelor of Arts and a Diploma in Urban Land Economics from the University of British Columbia, Marci first worked as a loans officer underwriting residential and commercial mortgages, then moved on to selling and leasing commercial real estate. Since 2007 she has worked as an Independent Mortgage Broker and has built a successful business through networking and connecting with her community. In 2013, she joined Mortgage Architects and launched Ask Marci About Mortgages in North Vancouver. Today she has a group of 5 brokers working with her and enjoys being a mentor and coach to her team!
Kendall Ansell: Principal, Kendall Ansell Interiors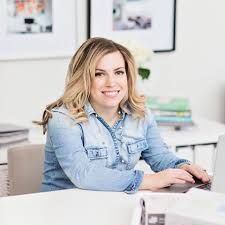 Kendall Ansell is the principal of Kendall Ansell Interiors in Vancouver, Canada. Kendall's inclusive approach and knowledge of classical design and construction lend to her unique ability to create homes and offices with substance and style that turn her clients' design dreams into reality. This special touch has earned Kendall four prestigious awards from Houzz.com and an accolade as the Best Interior Design Firm in Burnaby Now. With a growing team of passionate and creative individuals, Kendall has continued to develop her business' reputation as a leading interior design firm that creates dream spaces for clients on the daily.
About The Lifestyle Protector and Cherry Blossom Cafe
Money. Mindset. Motivation.
The Lifestyle Protector is a boutique Financial Planning and Wealth Solutions Firm with a passion for helping improve Financial Literacy, Financial Confidence and Financial Success. Research suggests that if you believe you can be successful, you're more likely to overcome the feelings of financial stress and seek financial assistance from a professional. But, where do you go to build that belief and learn more about money? 
You go to Cherry Blossom Cafe (Formerly known as Financial Success Cafe). 
The Lifestyle Protector created Cherry Blossom Cafe as a supportive and non-judgemental environment to help you build financial confidence. We bring speakers in to educate and inform on a variety of topics including money, mindset, and motivation.
Whether you're just starting your first job, mid-career or late-career, Cherry Blossom Cafe is about providing a safe place to learn from experienced professionals as well as others on a similar journey. 
Come, connect and learn. 
Event Sponsor: Garden Party Flowers
Garden Party Flowers are passionately obsessed with delivering happiness. Appreciating the small details, building trust, and constant learning are a few of the reasons clients keep coming back. They have a dedicated design team with the knowledge needed to choose the flowers that help express how you feel. Unique, talented and generous. Visit Garden Party Flowers the next time you're thinking of sending a gift.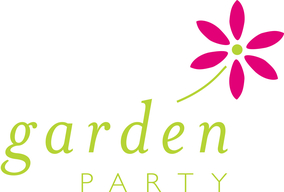 Event Sponsor: Narrative Wines by Okanagan Crush Pad
Narrative wines and spirits were introduced by Okanagan Crush Pad winery in 2014 with the sole purpose of showcasing what the Okanagan is best at cool climate, aromatic, crisp, and lively wines and spirits made exclusively from Okanagan grown grapes. Our region is one of the rarest wine growing terroirs in the world offering both an arid desert landscape and snow, with an intense short growing season. Wines from this region are benchmarks for cool climate style.
Narrative articulates this through winemaker Matt Dumayne's creation of unique blends, varietal wines and premium small offerings crafted from grapes sourced from various points across the Okanagan.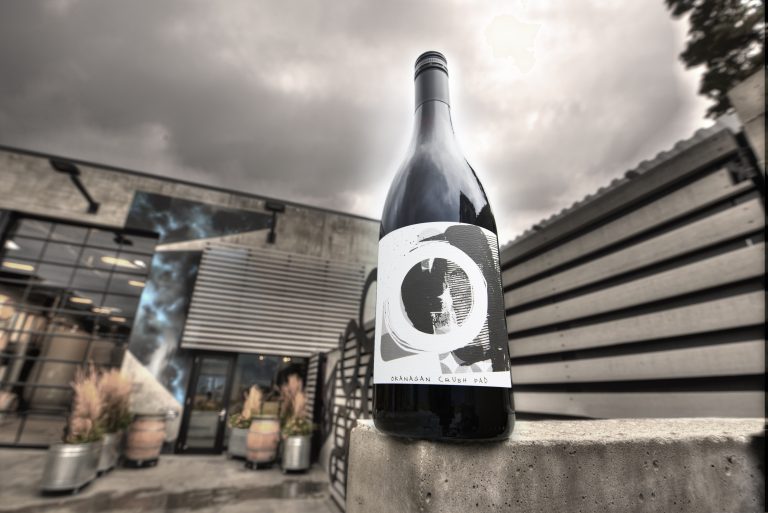 Have questions about The Lifestyle Protector presents Cherry Blossom Cafe: Greater Vancouver Spring Property Market Update with Marci Deane, Shauna Gold and Kendall Ansell. ?
Contact The Lifestyle Protector
When & Where

Market by Jean-Georges
1115 Alberni Street
Vancouver, BC V6E 0A8
Canada

Tuesday, May 8, 2018 from 7:30 AM to 9:00 AM (PDT)
Add to my calendar