Location
La Nacional
239 West 14th Street
New York
Description
You are invited to a party!
A party where the focus is YOU
YOU improving area of your life that matters!

At THE LIFESTYLE LOUNGE you will have the opportunity to receive complimentary one on one consultations with lifestyle experts and wellness professionals and hear inspiring talks, all while lounging and enjoying yummy, healthy food samples and beverages.
This is not a health fair or expo! But a fun, relaxing lounge party.

You are invited to come relax and unwind from your busy day.


MINI WELLNESS TREATMENTS can include:
Massage
Reflexology
Energy Healing

Hear an inspiring talk by:

DR. Pamela Zoller of Zollergy- Welcome to Body Centered Living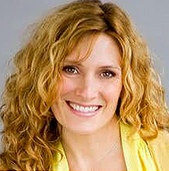 Dr. Pamel Zoller and the team at Zollergy can show you how to access and enhance ALL the energy resources inherent in your body so you can master strategies to experience energy richness! This allows you to make better choices and become more energized, clear, productive, and firm on your path in life.
Dr. Pamela Zoller will share basic, yet essential principles of body energy and how you can optimize it!
A full list of the featured experts and vendors go this link.