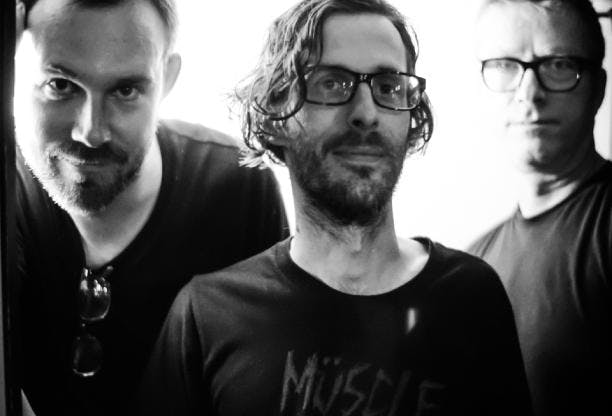 About this Event
8 PM DOORS
8:45 SLIGHTS
SLIGHTS came together when Ben Parks and Matthew Dunehoo met during a workshop teaching you how to not die in an effort to make art almost 24-7. Matthew really admired Ben's beautiful large-scale paintings and Ben admired the fact that Matthew wasn't too embarrassed to complain about trivial matters. These men are both grunge babies though Parks' previous/current other projects skew towards the dark-folk/americana side of musicdom (of Tree), Dunehoo's projects like Baby Teardrops and Doris Henson have always been patently derivative of NIRVANA. Feeling that there's mere hours for humanity left before evacuating to Mars, SLIGHTS aims to transmute two lives' collections of insults into golden fuzzy indulgent large psychosis drive-time rock, while others choose to serve selflessly and educate the young.
The live band is rounded out by guitarist Alex Alexander (The Band that Fell to Earth, Emmaline Twist) and Steven Tulipana (Season to Risk, Roman Numerals) on bass.
9:45 OTHER AMERICANS
"Andy Warhol said "The idea of waiting for something makes it more exciting," and there is some truth and wisdom in his words. Unfortunately it may not apply absolutely to new music. In particular, in 2018, where music fans have terabytes of data at their fingertips via streaming services, and independent record stores are becoming nearly extinct, new bands determine their brand before every playing a note and hire a well-oiled publicity machine to prime the pumps of corporate owned, online and print behemoths months before an album is released to listeners.
Writers, bloggers and critics aren't bad guys so much as victims perpetuating a cycle of abuse. Inundated with hundreds of pitches a day, they pour over their inboxes looking for the buzz words that will fire the synapses to their fingers and ears. And, if a band is fortunate, they spend scarce nanoseconds before hanging a genre tag around a band like an albatross, assigning a hasty judgment on influenced plucked from decades of pop culture lexicon, and associating a prejudiced thumbs up, thumbs down, number or some other designator to the artist's work; it is what most have time for in a culture of immediacy. The salacious, opinionated and brutal ones become click bait, and the earnest ones struggle to elbow into collective memory amidst the barrage of noise humans inhale daily.
Put bluntly, it is all a carefully orchestrated waiting game, a rouse, and it serves to pervert the proper introduction, and strip music fans of their own uncorrupted first impression and the simple, electric joy of discovery.
The band you are about to hear have no previous releases, no shows, no reviews to their credit. There isn't any hype, spin, or spoilers. They are virgin electro alternative in its purest form, uncut, untainted, untouched and unspoiled by the critics. They've leveled the playing field for the sake of early adopters. And years from now, we'll all be thinking back to this moment, the moment we were introduced to them. And we'll ALL be able to recall with full hearts and fondness that we knew Other Americans when. "
10:45 THE LIFE AND TIMES
Allen Epley: more strings
Chris Metcalf: no strings
Eric Abert: four strings
The Life and Times has lived a thousand lives since their first record more than 12 years ago, after the dissolution of Allen Epley's former band, little guy cult fave's Shiner. This 5th full-length album is a sun and drug-dappled beauty, infused with a thick sonic kaleidoscope of tones. More immediate and to the point than previous releases, it's a shorter record than they've made to date and is a nice summary of their thought processes: power and beauty hold the cards ultimately. One doesn't work without the other here. The first song Killing Queens represents this heavy-lidded flowery power. The melodies here feel familiar somehow but without plagiarism or air quotes completely.
Recording for this lady began in August 2016 at the bands studio in Chicago with Paul Malinowski twisting knobs and riding faders. The mix session was headed by Jason Livermore (Rise Against, Descendants, Shiner) at Blasting Room Studios in Feb 2017. It is a macro-focus recording, high-lighting Chris Metcalf's giant kick drum, a bass guitar sound that carries the entire song in it's strings courtesy of Eric Abert, with Allen Epley floating in the upper reaches with guitar and vocal melodies intertwining like lovers. Squint just a little and you can see giants floating in the distance. Giants like Ride, Pink Floyd, Cheap Trick and even a touch of early Radiohead are never fully seen, but you know they're out there, beyond the haze.