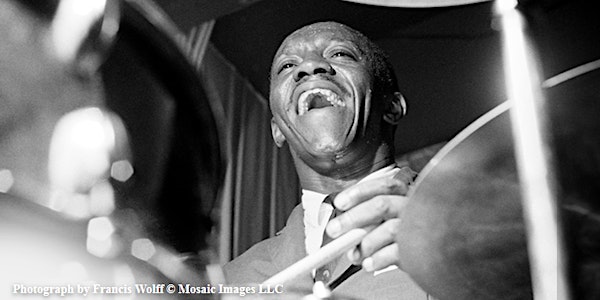 The Life and Times of Art Blakey: The Message Lives On
"I play the way I feel and try to get my message across. If the horn man knows who he is and has something to say, he'll make himself heard.
About this event
Art Blakey is one of the most important and prolific figures in Black American music in the 20th century, who recorded over 400 records and mentored generations of jazz musicians. His life spanned the growth of jazz music, through the heyday of the music form and into its "re-birth" in the 1980s.
But, who was the man behind the drum kit? What went through the mind of the cat on the fat end of the drum sticks who told us Jazz is supposed to wash away the dust of everyday life?
Come find out as Yawu Miller, editor of the Bay State Banner and nephew of Art Blakey, moderates a conversation between two musicians who played with Blakey — educator, and saxophonist Billy Pierce; and drummer, road manager, and foremost authority on Art Blakey and his music, John Ramsay.
Proceeds from this event will support the mission of the Association of Black Citizens of Lexington to help fund scholarships and to continue the work of increasing community through education.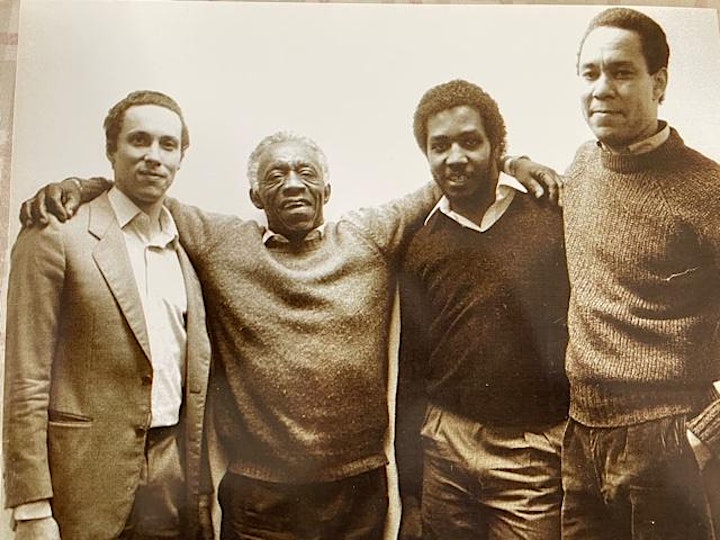 The Messengers left to right: John Ramsay, Art Blakey, Donald Brown and Bill Pierce (Photograph by Phil Farnsworth, former photographer for the Berklee College of Music)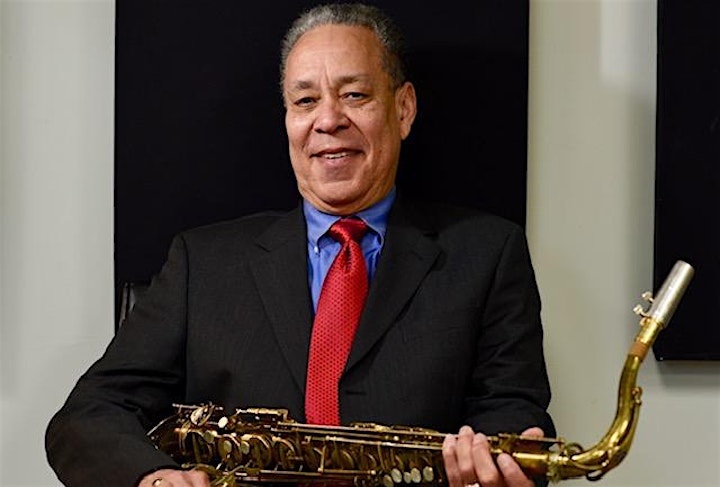 Billy Pierce played saxophone with Art Blakey. (Photograph by Anonymous)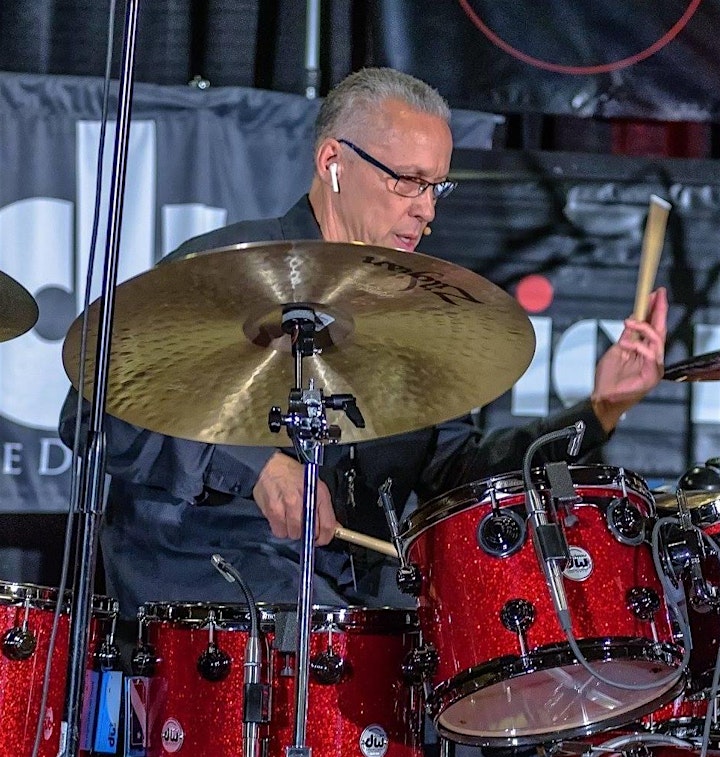 John Ramsay -- drummer, road manager, and foremost authority on Art Blakey and his music. (Photograph by "Drummer Photographer" George Burrows)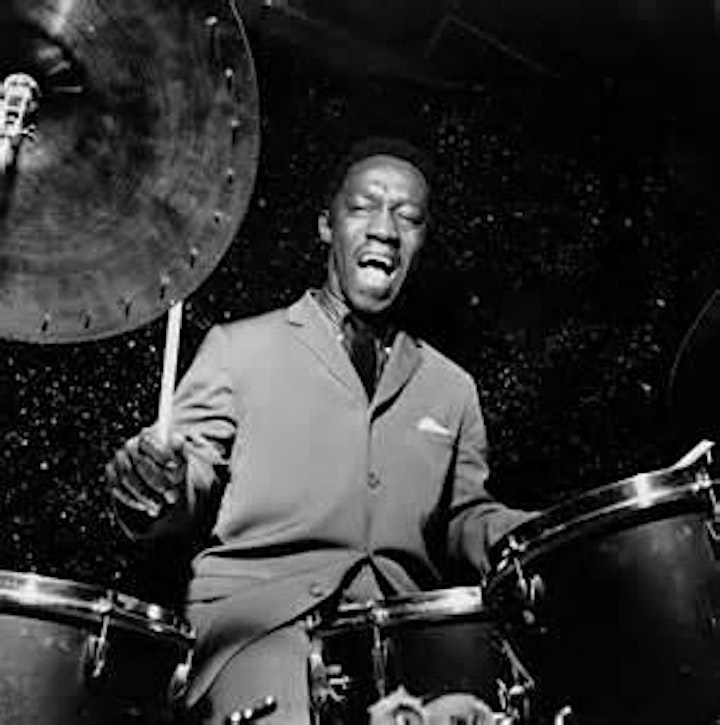 Art Blakey (Photograph by Francis Wolff © Mosaic Images LLC)