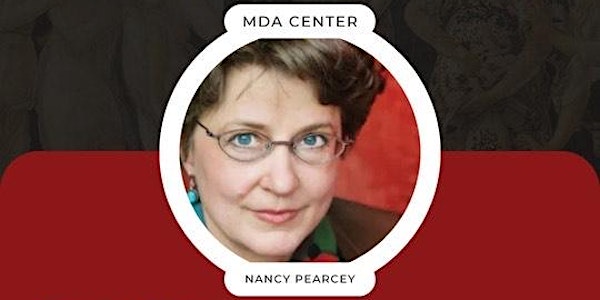 The Life and Thought of Francis Schaeffer
Professor Nancy Pearcey will provide an enriching presentation on the life and thought of Francis Schaeffer!
Date and time
Monday, April 10 · 6:30 - 9:30pm CDT
Location
M.D. Anderson Student Center at Houston Christian University 7502 Fondren Road Houston, TX 77074
About this event
Attendees are NOT required to be a Christian to participate nor do they have to be affiliated with HCU.
Professor Pearcey's Bio provided by nancypearcey.com-
Formerly an agnostic, Pearcey studied in Heidelberg, Germany, in the early 1970s, and in Switzerland at L'Abri Fellowship under Francis Schaeffer. She earned a BA from Iowa State University, and an MA from Covenant Theological Seminary, and pursued graduate work in history of philosophy at the Institute for Christian Studies in Toronto. Professor Pearcey is a published author of multiple books--two being "Love Thy Body: Answering Hard Questions about Life and Sexuality" and "Total Truth: Liberating Christianity from Its Cultural Captivity"--and 100+ articles. Currently, she is a professor of apologetics and scholar in residence at Houston Baptist University, a fellow at the Discovery Institute's Center for Science and Culture, and editor at large of The Pearcey Report.
What to expect at the event-
*Opportunity to fellowship
*Delicious food (served at 6:45 pm)
*Professor Pearcey's talk (starting around 7:00 pm)
*Giveaway
*Opportunity to listen, ask questions, think, and discuss