Description

Join Golden State — Made in California for a taping of our new live music series, The Library Sessions. Our guest artist, Alec Lytle & Them Rounders, play original American influenced acoustic songs. The band features acoustic guitar, upright bass, mandolin, pedal steel guitar, three-part harmonies and an old crate.

Come early for drinks and appetizers at 5:30 p.m., and we'll begin recording at 6:30 p.m. sharp. Anyone arriving after that time must quietly enter through the main doors located at the South end of the office. Alec Lytle & Them Rounders will play a short set, approx 30-45 minutes.

PARKING: Golden State is headquartered at Moon Tide Media located in El Segundo. Enter the guest parking lot just off Sepulveda Blvd. between El Segundo Blvd. and Grand Ave. on the east side of the street.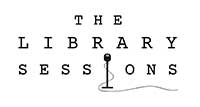 ABOUT THE LIBRARY SESSIONS: Discover fresh, new sounds from California artists, as they perform intimate, live acoustic shows in the Golden State library in the heart of El Segundo. From stirring singer-songwriters to foot-stomping Americana ensembles and everything in between, The Library Sessions provides an up-close musical experience you can watch anywhere, anytime. Watch previous recordings at: https://goldenstate.is/series/the-library-sessions/