Description
Welcome to the most creative celebration to hit Columbia this Fall! An event with a venue and collaboration that will make you feel like you've stepped into another world. In fact, you will. It's the Libra Eclipse and "Welcome Back" Homecoming weekend pt. 2! Combining the best of the best Young Professionals & Young Alumni. Guaranted to leave you booking flights, making reservations and purchasing tickets for next year! Experience a one-of-a-kind party and networking event. Get your tickets, tables or sections now!
Featuring:
⦁ LIVE ENTERTAINMENT
⦁ VALET SERVICE
⦁ VIP TERRACE
⦁ MULTIPLE PHOTOGRAPHERS
⦁ LIVE FOOD STATION
⦁ UNIQUE DECOR
⦁ VIP TABLE SEATING
⦁ VIP LOUNGE SEATING
⦁ BOTTLE SERVICE
⦁ BEAUTIFUL YOUNG PROFESSIONALS & ALUMNI
⦁ NETWORKING
⦁ PHOTO BOOTH & VIDEO CONFESSIONALS
⦁ LIBRA & ALUMNI DISCOUNTS & more...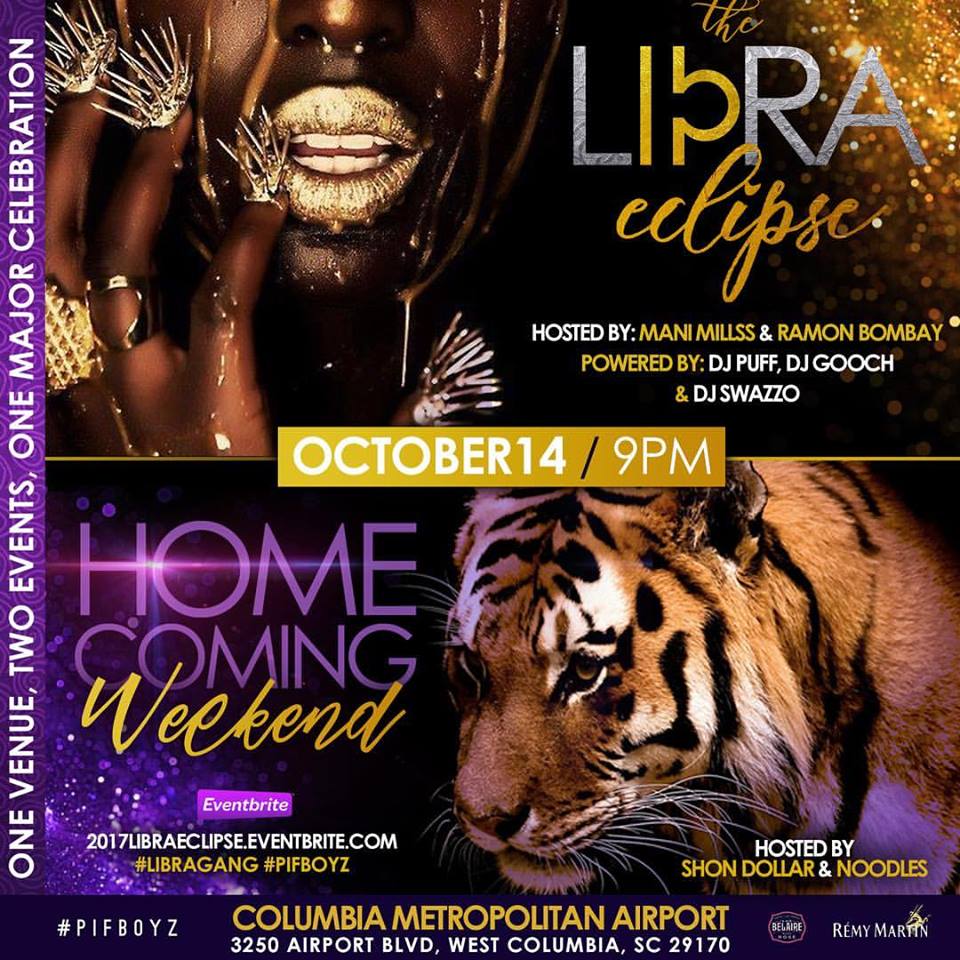 TICKETS ON SALE NOW! Questions? Call or TEXT 803-250-6579.
MANAGED BY: PR BY DAVIS & CO.