A Sacred Sunday Evening ft. Immersive Movement & Dance, Deep House Yoga, Sound-Healing and mind-blowing musical performances!
About this event
Wisdome Presents:
The Liber8 Xperience: Immersive Yoga, Movement, Sound Healing, Music & Dance
The Liber8 Xperience leaves you feeling awed, elated, free, and high on life. Come for a night of deep house yoga, dancing, and celebration of all things healing, cleansing, purifying and uplifting at LA's only Immersive Music & Art Venue - Wisdome.LA
Your Guides Through The Night!
Join The Liber8 Xperience and Awakened Warrior Yoga* with performing artists X.Ari and Goldspek for an evening of transformation, liberation and fun!
The journey will begin with a guided deep house freestyle rap yoga flow with Mashi Cohen, followed by an expressive dance experience with Soul Warrior Avi, and concluding with a mystical and ethereal sound healing journey with Awakened Warrior ft. David Lavian.
The evening will continue with Alt-Pop Singer/Songwriter X.Ari performing her original music live, bringing you to your feet with your hands in the air!
This immersive healing evening will conclude with a melodic techno and progressive house set by producer, DJ, and performing artist Goldspek. You will not want to stop dancing... Guaranteed!
(*) Bring your yoga mat and wear comfortable clothes
BONUS! TO CELEBRATE OUR RE-OPENING, ATTENDEES GET A FREE PASS TO THE MYSTIC UNIVERSE EXHIBITION - A $50 VALUE!
Truly Incredible!... Mystic Universe Exhibition features 3 incredible artist, 5 immersive films, augmented reality effects and spectacular art! It's our humble way of saying 'thank you' for supporting Wisdome, and 'we look forward to seeing you soon.'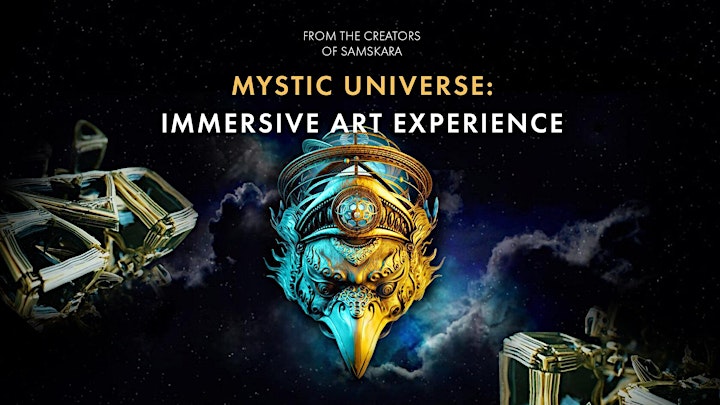 Event Schedule:
4:00 pm: Park doors open for Exhibition
6:30 pm - 8:45 pm: The Liber8 Xperience and Awakened Warriors Soundbath
8:45 pm - 9:15 pm: Musical Performance by X. Ari
9:15 pm -11:00 pm: DJ Goldspek
THIS EVENT INCLUDES:
Mystic Universe Interactive Exhibition
Food & Beverage Vendors
Immersive fulldome film experience,
Multiple photo & selfie zones
Limited tickets available at the door.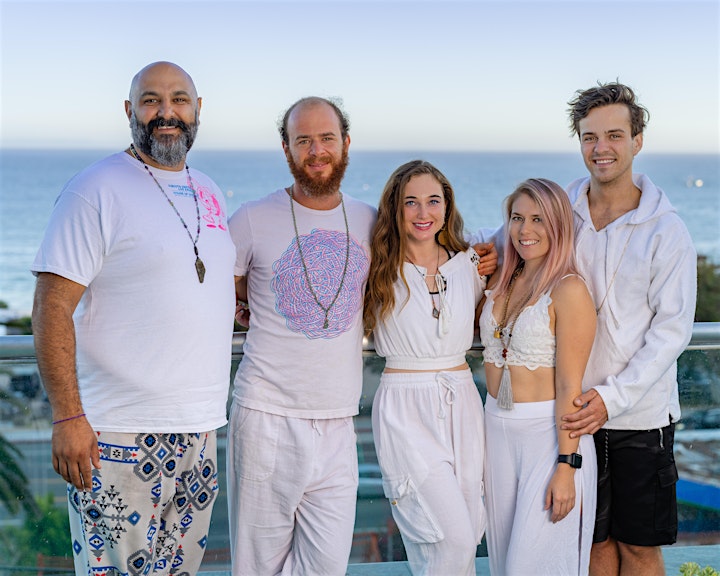 More About the Healers and Performers
THELIBER8XPERIENCE
THELIBER8XPERIENCE is an immersive yoga, movement, and sound experience that addresses wellness on all the levels: physical, mental, emotional, and soul. Each experience combines ancient modalities with new-age technology to shift your frequency and ensure that you leave feeling high. on. life.
Founded by entrepreneur and yoga instructor Mashi Cohen, Theliber8Xperience is a multi-layerd experience, beginning with yoga, continuing into dance, concluding with a sound bath, and closing with a community circle. The goal of the Theliber8Xperience is to create safe and reliable spaces for us to come move our bodies and remember our power.
Website: https://www.theliber8xperience.com/
Instagram: https://www.instagram.com/theliber8xperiencela/?hl=en
Awakened Warrior Yoga
The Awakened Warrior Yoga teacher training is a world-class yoga training like no other, uniting ancient and modern yoga philosophies and practices from some of the world's best yoga instructors and transformational leaders. Their trainers are not only certified in yoga, but are also sound healers, crystal gurus, and Quantum healing Hypnosis Practitioners.
Website: https://awakenedwarrior.yoga/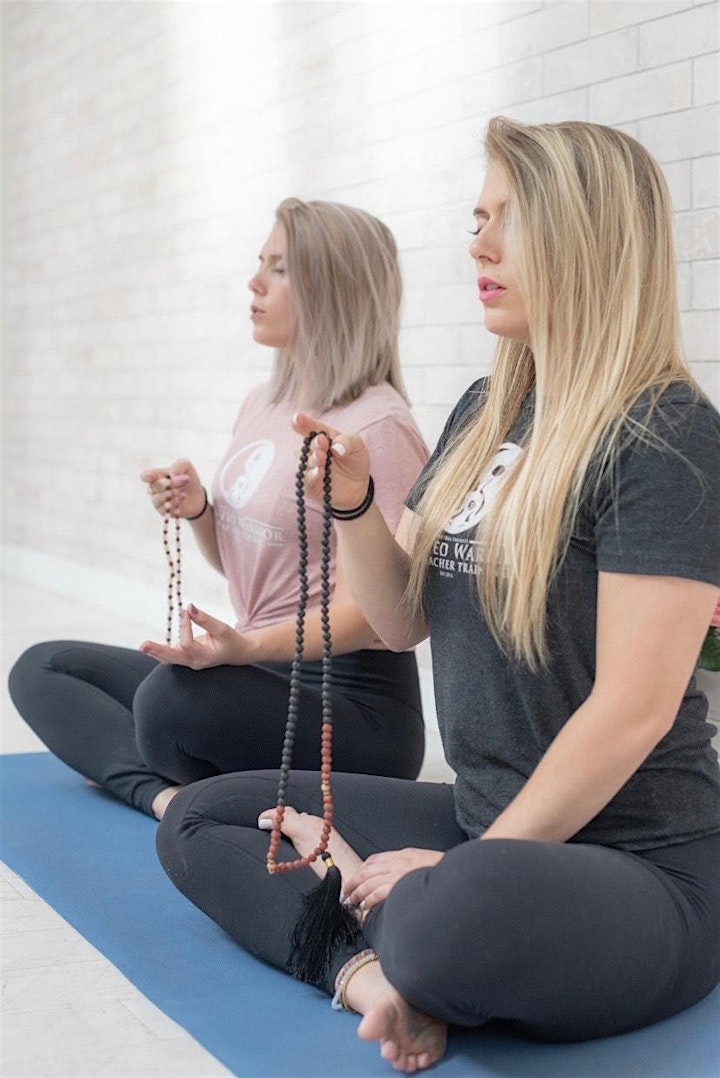 X.Ari
X. ARI is a queer Alt-Pop singer, writer, and mental health & LGBTQIA+ advocate from Toronto. Her life motto is all about turning "Pain Into Power" through art and self-care. Having comorbid mental health challenges is not her identity, but her superpower. X. ARI's visceral lyrics transmit messages of hope as often as they ponder tragedy. Her sound comes to life in the middle. Her 5th EP "Anja", dedicated to her first ever girlfriend, came out on July 23, 2021.
It is X. ARI's mission to use creativity to empower and raise awareness by using her platform to encourage others to turn their Pain into Power by finding their conduit for healing. Her goal is to make a global impact as an artist, songwriter, advocate, and public speaker to spread her message, light, and self-care tips to help heal the world.
Website: https://xariofficial.com/about/
Instagram: https://www.instagram.com/xariofficial/?hl=en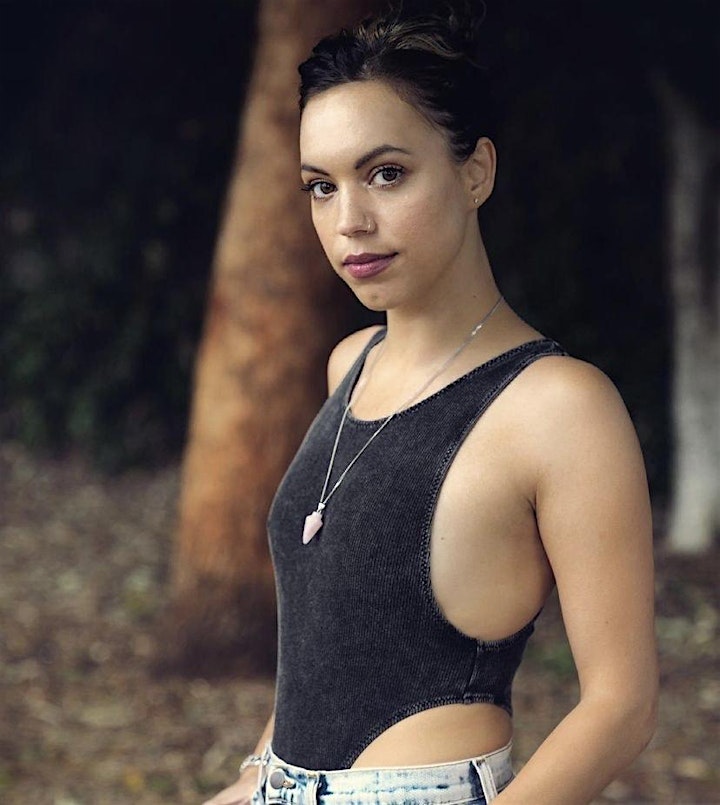 Goldspek
Goldspek is a Los Angeles based music producer and DJ. She seeks to blend ethereal melodic techno melodies with strong grooves and bass lines. Goldspek elevates vibrations with her musical frequencies and her tunes will have you vibing all night long.
Soundcloud: https://soundcloud.com/goldspekmusic
Instagram: https://www.instagram.com/goldspekmusic/?hl=en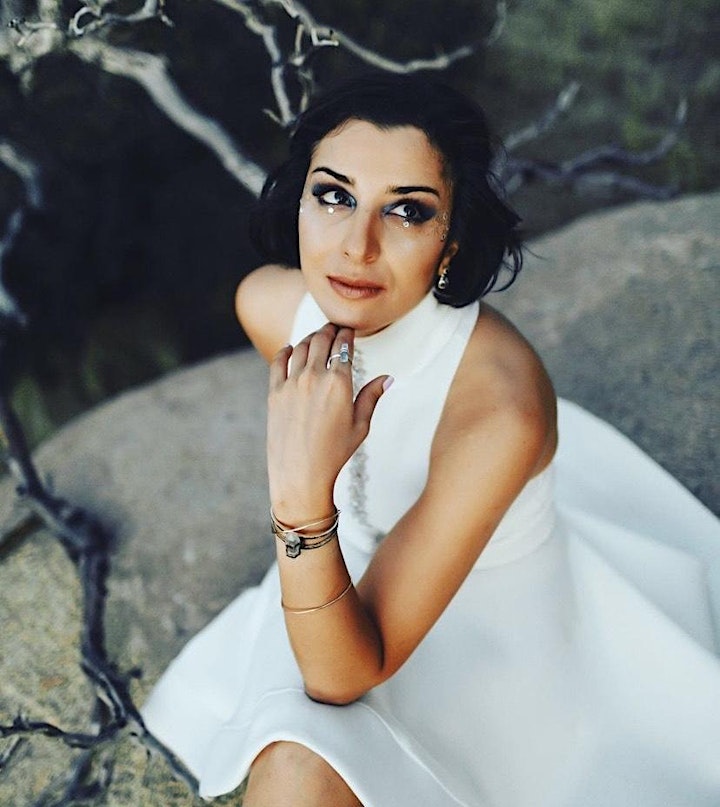 Organizer of The Liber8 Xperience, X.Ari, Goldspek & Awakened Warrior Soundbath & Yoga