At each show, four performers tell short personal stories, but listen carefully, because one of these people is making it all up.
About this event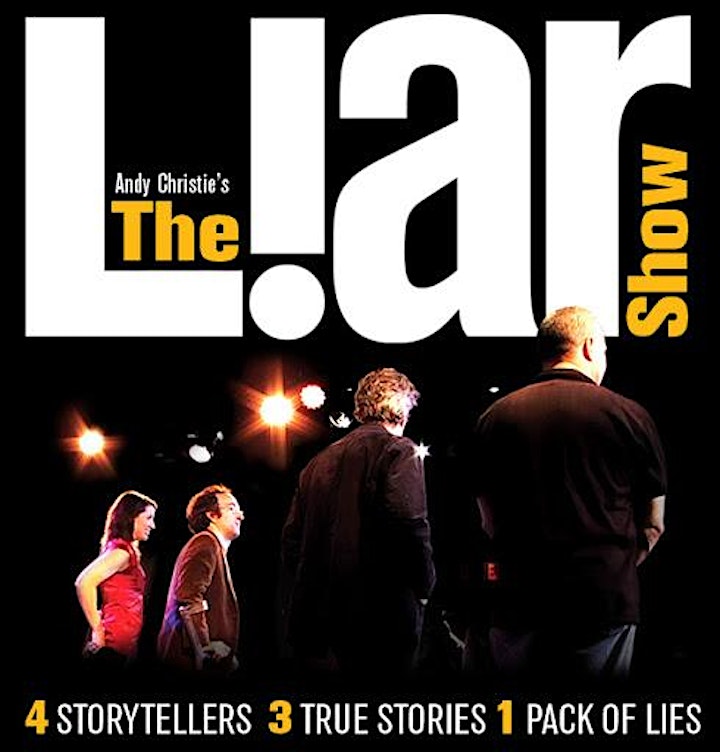 Door open for seating at 6:30 -- show starts promptly at 7:00pm -- don't miss a word!
SEEK TRUTH. GET A T-SHIRT.
Call it an unreality show. The Liar Show has taken the art of deception to theaters, cabarets and cultural centers around the U.S. and Canada and was called "A Winner" (The Scotsman) and received 4 Stars during a month-long run at the Edinburgh Fringe Festival.
Liar has featured New Yorker Magazine contributor Andy Borowitz, Mike Daisey, called "The master storyteller" by the NY Times, and former Bill Clinton speechwriter, Mark Katz in addition to Comedy Central personalities, film directors, lapsed Mormons with a bone to pick with the Almighty, and even an NYPD gang squad detective.
At each show, four performers tell short personal stories, but listen carefully, because one of these people is making it all up. Interrogate the cast and expose the Liar to win our unbelievable T-shirt. But as The Washington Post wrote of our show: "Prizes mean nothing compared with the sweet victory of being recognized as the savviest people in the room."
IN A NUTSHELL:
THE STORIES
Every Liar Show performance is unique. A constantly changing cast of writers and comics tell four short, extremely personal stories that will make you laugh, possibly make you think, and almost certainly make you glad you don't live with them. But listen closely, because only three of these people are telling the truth. The fourth is making it all up.
THE INTERROGATION
After the stories have been told, all four performers return to the stage and defend their stories while the audience rakes them over the coals with a fact-finding question and answer session, refereed by the host.
THE VERDICT
Each audience member casts a ballot and when the Liar is revealed, the perceptive geniuses who have guessed correctly walk away with a prize T-shirt amid a bitter chorus of "Congratulations, Einstein," from the empty-handed losers.
Free Ticket Reservation & . Event Overview
BRING YOUR OWN CHAIR!!!!
Patrons are encouraged to pick up food or have food delivered to the space from one of our local restaurants.
Porta-potties and hand washing stations are present on site for patron use.
Neighborhood eateries and breweries are open: Lone Eagle Brewing Brewery, Bluefish Grill, Humdoo Ice-Cream, Mi-Sabor, Viva Mexico and Factory Fuel Coffee are all a short walk from the tent. 55 Main, Jacks Pizza, Dolce on Main Street are only a 10 minute walk from the tent.
***RESERVATION HOLDER VOLUNTARILY ASSUMES ALL RISKS, HAZARDS AND DANGERS arising from or relating in any way to the risk of contracting a communicable disease or illness (including exposure to COVID-19, a bacteria, virus, or other pathogen capable of causing a communicable disease or illness), whether occurring before, during, or after the event, however caused or contracted, and hereby waives all claims and potential claims against the Flemington Community Partnership, Borough of Flemington and Stangl Factory LLC relating to such risks. By reserving a ticket or entering the premises you agree to these terms.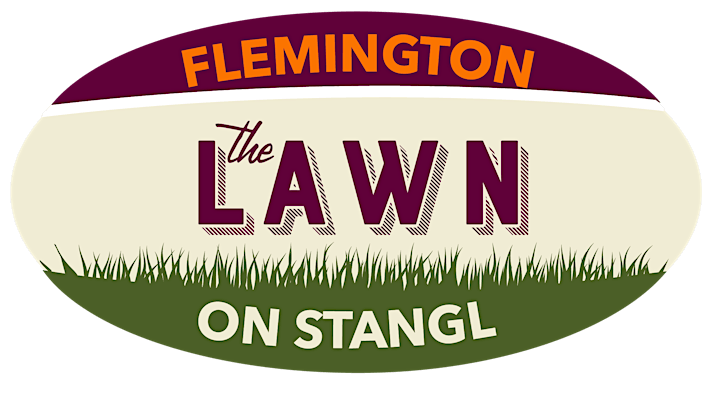 Organizer of The Liar Show on The Lawn on Stangl --EVENT NOW ON 9/22!