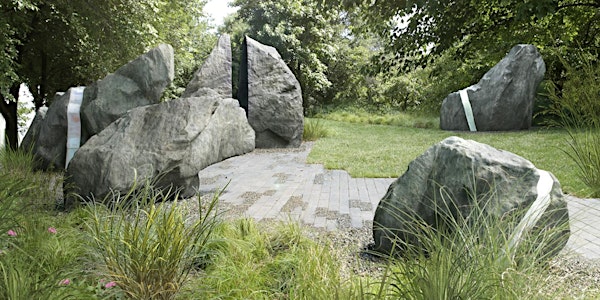 The LGBTQ Memorial: A conversation with the artist
When and where
Location
The Lesbian, Gay, Bisexual & Transgender Community Center 208 West 13th Street New York, NY 10011
Description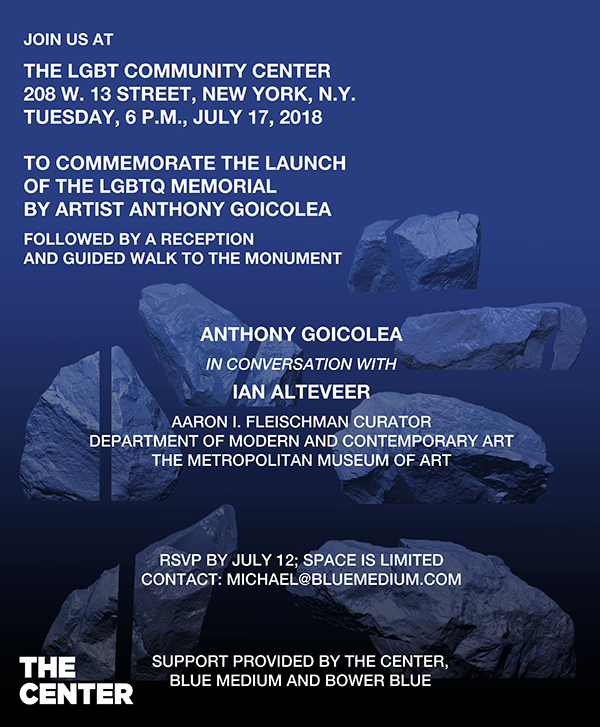 You are invited to join us at the Center on Tuesday, July 17, to commemorate the launch of New York City's new LGBTQ Memorial. Designed by artist Anthony Goicolea, the Hudson River Park memorial was commissioned by New York State to honor the LGBTQ community—including those lost in the Pulse nightclub shooting in Orlando—as well as all victims of hate, intolerance and violence.
At the Center, artist Anthony Goicolea will be joined by Ian Alteveer, Aaron I. Fleishman Curator of the Department of Modern and Contemporary Art at the Metropolitan Museum of Art, for a discussion about the memorial. Refreshments and light fare will be served, followed by an optional guided walk to the memorial [map].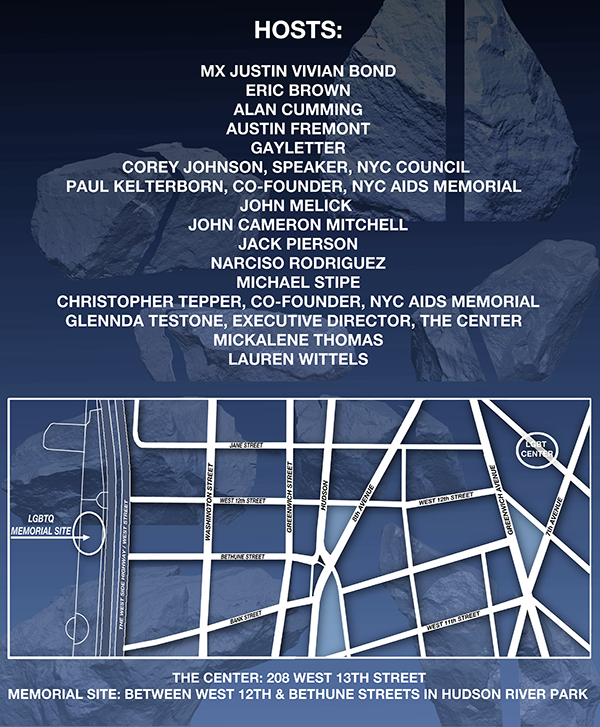 The memorial encourages visitors to look beyond exteriors. Its large granite stones are in fact made of bronze, with fragile glass creating strong unifying bonds. Nestled between the largest split stone is an inward-facing inscription by Audre Lorde, acting as the memorial's inner voice. The proportion of the rocks and their circular arrangement creates a safe harbor that beckons visitors to rest upon the immovable stones. These markers become pedestals for the true monument: the community of differing people who sit, visit, commune, mourn, love and remember.
...
#nylgbtqmemorial