Description
One of the most common goals of entrepreneurs is to build a business up to a point where they can sell the business. But what does that actually look like? For most of us, we have never experienced what it is like to sell a business. Lucky for us, CSUF Entrepreneurship alumnus Dalip Jaggi has sold a business and he is coming to the CSUF Startup Incubator to tell his story.
At this talk, attendees will learn many things from Dalip, including: what is involved in selling a business, what are some of the pitfalls to look out for, how he built his business so that others were interested in purchasing it, and much more.
Dinner will be served at this event. We hope to see you there!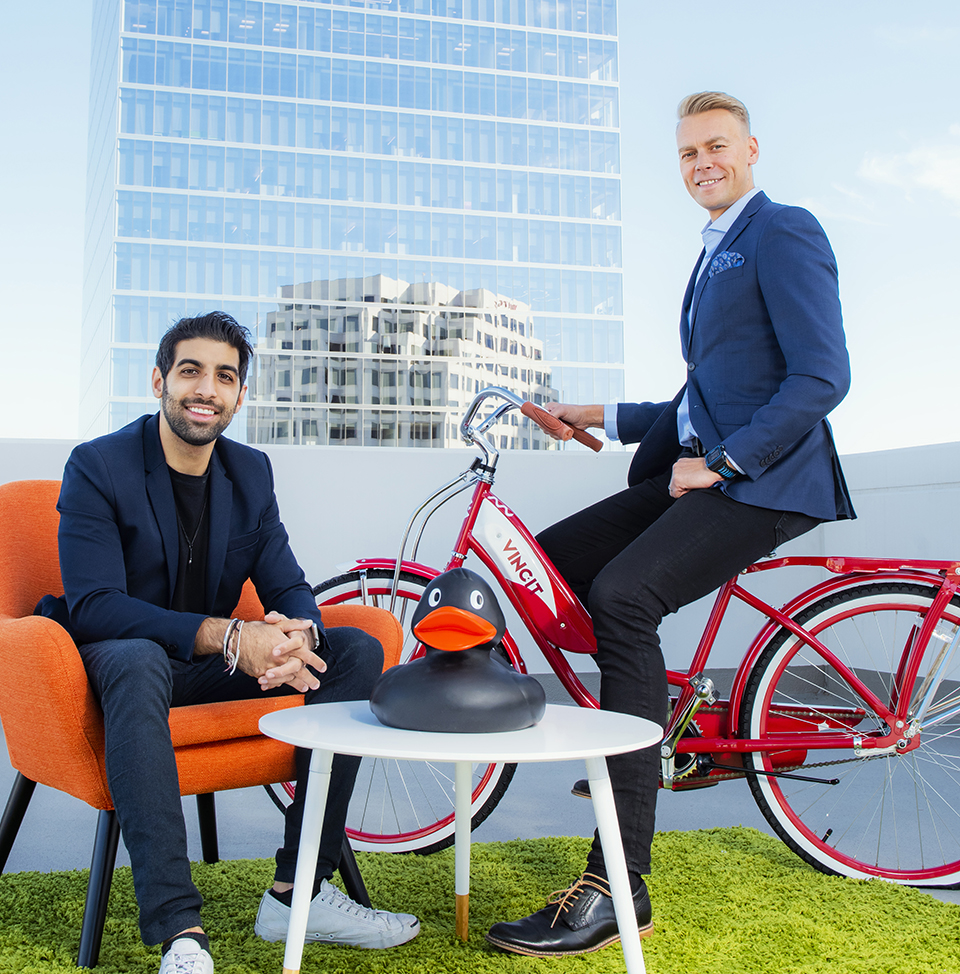 More About Dalip Jaggi

Dalip Jaggi has been recognized as an active entrepreneur filled with high-energy, passion, and new ideas. He kicked off his career as the Founder of Devise Interactive, a brand-focused, engineering studio. Leading a team that concentrated on helping entrepreneurs & companies with their early-stage concepts & innovations. The agency was acquired at the end of 2018 by an international public-traded company, Vincit. Dalip is now actively helping with Vincit's U.S. growth & holds the position, Head of Business.

Dalip is professionally driven by tech-centric solutions that are built for a purpose. He is the co-founder of EvaDrop, the world's first smart shower device and the inventor of Fraxtion, an easy to deploy kiosk for brick-and-mortars. Personally, he is designed to explore, experience, and master new skills. Dalip's interest in philanthropy has lead him to be the co-founder of Forge54, a nonprofit organization and has taken positions as President at OC Tech Happy Hour & Vice President of Coded in OC. When he isn't posted in front of his computer focused on his ventures, Dalip loves to travel, play basketball, and recently has been learning the saxophone.
Connect with Dalip on LinkedIn

About Seminars at the CSUF Startup Incubator
The CSUF Startup Incubator is dedicated to helping enrich the entrepreneurial community through advising and the hosting of seminars with subject matter experts. Our seminars are built to empower attendees with actionable strategies and information that they can use to launch and/or grow their businesses.

Entrepreneurs who are working on launching a concept are encouraged to apply to become a part of the CSUF Startup Incubator. At the CSUF Startup Incubator, entrepreneurs work with our experts over the course of six months to develop and launch an effective startup strategy.
Entrepreneurs who already have a business and are looking for new ways to grow or to address existing issues would be an excellent fit for the CSUF Consulting program. Clients of this program work with a team of students, a mentor, and professor to create a comprehensive strategic plan that will align the business for future success.
Directions and Parking
If you do not already have a parking pass for California State University, Fullerton then parking is available on the Irvine campus for a fee. Please park in the lot in front of the building with the California State University, Fullerton marquee on it. The CSUF Startup Incubator is located on the first floor of the building with the Western State Law School marquee on it. The CSUF Startup Incubator office is located on the first floor and it is the first room on the right after entering the front of the building.

There are limited spots available outside the Cal State Fullerton building where you can pay for parking by the hour or you can purchase a day pass. For more information about parking on the CSUF Irvine campus, please go here: http://www.fullerton.edu/irvine/about/campusmap.php

Google Map link to the CSUF Startup Incubator office in Irvine: https://goo.gl/maps/yoqF3UHUUDD2

Note: Please remember to park on the Cal State Fullerton side of the parking lot and pay for parking. We are unable to dismiss parking tickets at either Cal State Fullerton or Western State Law School.


---
#CSUF
For more details on CSUF Entrepreneurship:
http://business.fullerton.edu/Center/Entrepreneurship/
For more details on how we help people become entrepreneurs:
http://business.fullerton.edu/Center/Entrepreneurship/Incubator
For more details on how CSUF Consulting can help businesses thrive:
http://business.fullerton.edu/Center/Entrepreneurship/Consulting
Attend one of our events for entrepreneurs or sign up for a free mentoring session:
http://bit.ly/CSUFEntrepreneurEvents