The 2021 Lens Refocused is a Women's Forum geared toward the celebration, acknowledgment, and empowerment of women of color.
About this event
In honor and celebration of the vital role that women play in American history and the pursuit for equity, Substantial presents a series of real conversations with minority women leaders regarding mental health, public policy, business, criminal justice reform, and diversity, equity, and inclusion.
The 2021 Lens Refocused is a Women's Forum that will showcase all that is of considerable importance, size, and worth, as it relates to our women of color. Women are Substantial, they are strongly built and made, and their position in society has begun to reflect that, but only through hard work, dedication, and further aspiration. Join us Saturday, March 27 as we reflect on history and look to the future.
This is a FREE event, however, we do ask that you seal your commitment to joining us with a minimum donation to ensure your spot. Again you can give as little as $1 or as much as you'd like as we continue to find meaningful ways to engage our community. All proceeds from this event will go right back into ensuring we continue to inform, educate and empower.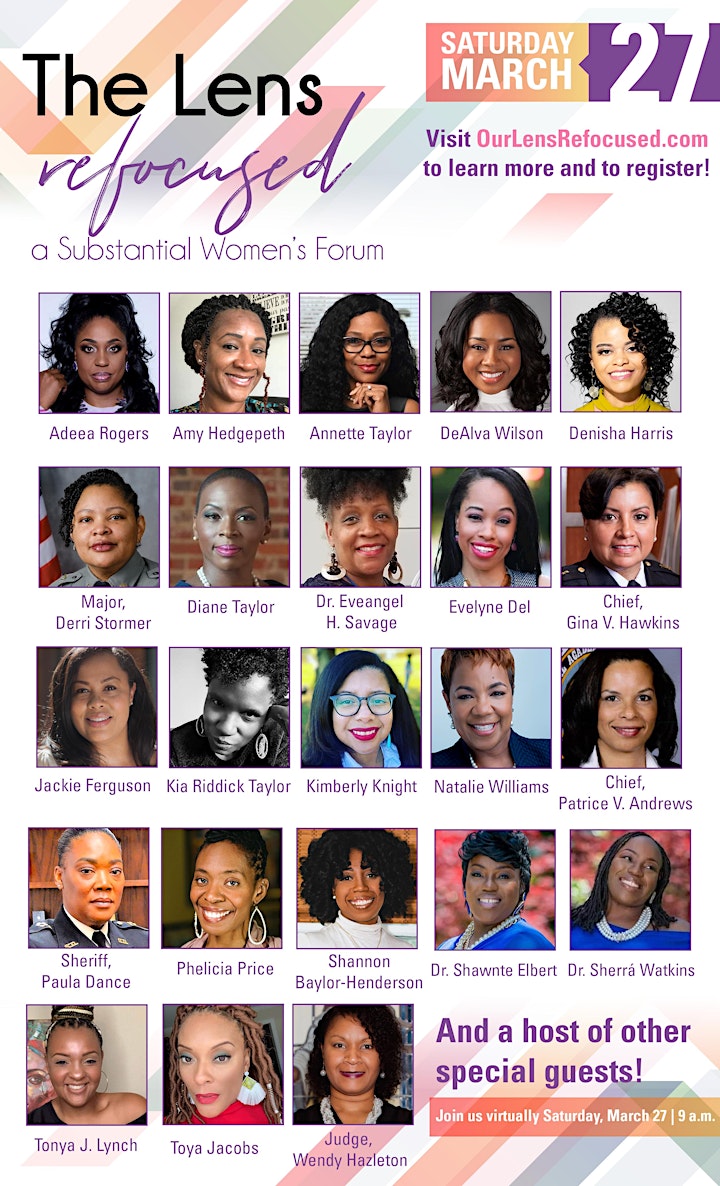 Organizer of The Lens Refocused: A Substantial Women's Forum
Substantial, a NC based minority publication that focuses on the promotion of influential and affluent minorities, spotlighting their successes, and discussing relevant issues that directly affect black and brown communities and Substantial U, a non-profit established to focus on the educating and motivating of youth with the main goal of speaking life and purpose into their existence.