Description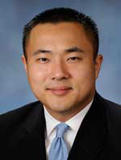 No one ever said that running a business would be easy. With so many factors to consider, it's easy for things to become lost in translation.
Hing Hay Coworks is teaming up with Jeff Liang of Ling & Liang PLLC to provide FREE legal consultations.
Jeff Liang is a 2007 graduate of Seattle University School of Law and co-owner of a small firm, Ling & Liang, PLLC, located in Seattle's International District. His practice focuses on helping small businesses, non-profit organizations, and individuals with transactional, corporate, tax planning, tax controversy, and estate planning issues.