Description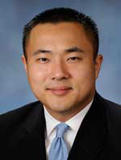 Hing Hay Coworks is teaming up with Jeff Liang of Ling & Liang PLLC to provide PRO BONO legal consultations. We have two 25-min consultations available and 1 hour of walk-in office hours. Please RSVP to reserve your spot!
Jeff Liang is the co-owner of a small firm, Ling & Liang, PLLC, located in Seattle's International District. His practice focuses on helping small businesses, non-profit organizations, and individuals with transactional, corporate, tax planning, tax controversy, and estate planning issues. He received an LL.M. in Taxation from New York University in 2008. Prior to starting his own firm, Jeff was an attorney in the tax practice group at Lane Powell PC. Jeff has served on the Board of the Asian Bar Association of Washington for several years, including one year as President. He is also a graduate of the 2012 Washington State Bar Association Leadership Institute, and a 2008 graduate of the Asian Pacific Islander Community Leadership Foundation's leadership development program. He currently serves on the board of the Asian Counseling and Referral Services where he is the Walk for Rice Committee Chair.
Stay up-to-date on all things Hing Hay Coworks by Liking us on Facebook and Following us on Twitter!