Description
ONCE THE SHOW IS 100% FULL, GUESTS MAY COME TO THE PERFORMANCE SPACE TO BE PUT ON A STANDBY LIST. WE WILL OPEN THE STANDBY LIST AT 7:25PM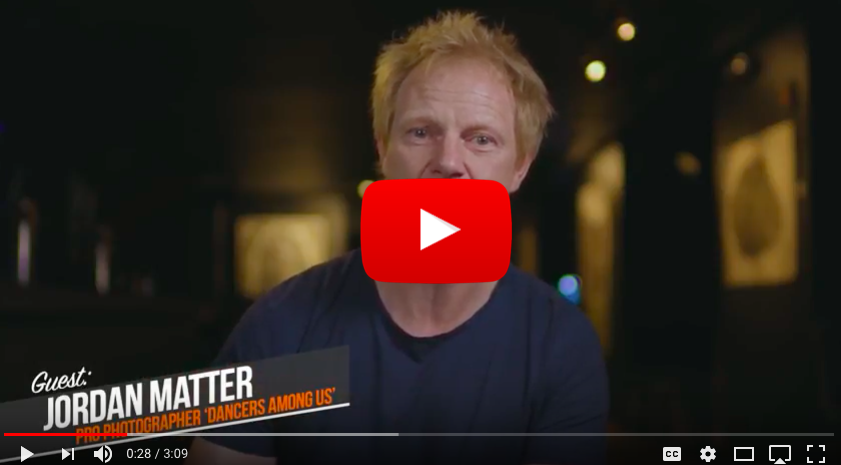 The Legacy Show #013
'How To Find Love'
Hosted by Producer & Motivational Speaker Michael Ian Cedar
Imagine a world where you experience love in every aspect of your life.
Our role models share their stories on how they risked it all to find the feeling of completeness.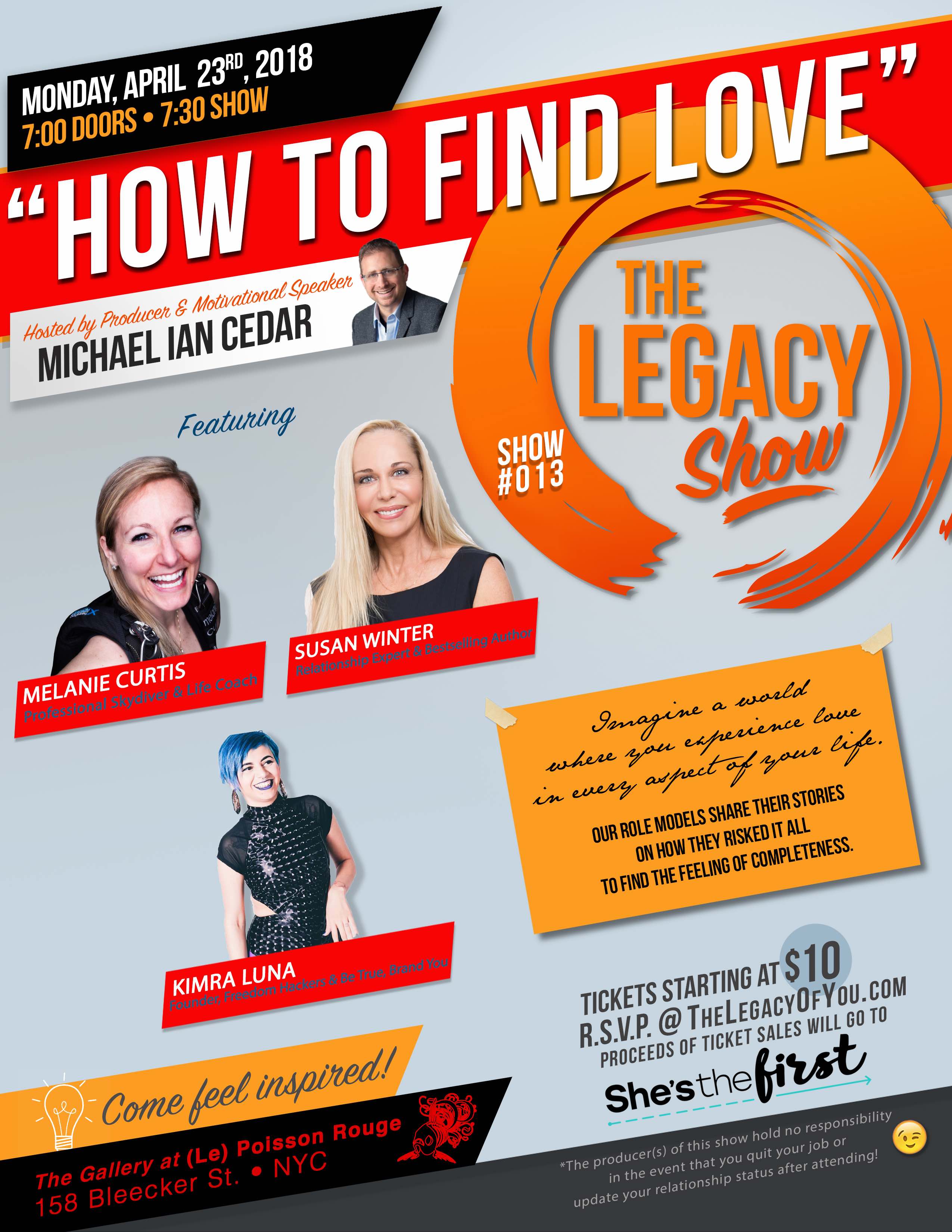 --
Want to feel inspired? This quirky take on storytelling events will entertain AND get you thinking about your life in new ways. The performers and presenters are all people who gave a middle finger to the status quo. If you want to leave something great behind, you will want to hear first-hand tales from those who are already making their mark.
*The producer(s) of this event hold no responsibility in the event that you quit your job OR leave your relationshsip after attending this show.
---
Speaker Highlights:
---
Kimra Luna:
Kimra Luna is a personal branding and online business strategist. She helps freedom-seeking entrepreneurs to stand out, captivate their audiences' attention and monetize their authentic brands online. From a standing start in May 2014, she's grown her email list and combined social media followings to over 200,000 people. Online entrepreneurs widely regard her Facebook group, The Freedom Hackers Mastermind, as one of the most supportive places on the internet. Kimra is the creator of Be True, Brand You, her signature online program which has over 1500 students currently enrolled.
Susan Winter:

As seen on OPRAH, bestselling author/relationship expert Susan Winter (Allowing Magnificence and Older Women/Younger Men) writes, speaks and coaches on evolutionary forms of loving partnership and higher thinking. Internationally recognized as a thought leader in her field, Susan's media credits include: THE OPRAH SHOW, THE TODAY SHOW, GOOD MORNING AMERICA, ABC/CBS/NBC EVENING NEWS, CNN, BBC, COSMO, HARPERS BAZAAR, PEOPLE, NEW YORK MAGAZINE, THE LONDON TIMES, and THE NEW YORK TIMES. In radio, Susan is a frequent guest on NPR, ABC, PLAYBOY RADIO (Sirius), and CBS NEWS RADIO. Her articles can be found on THE HUFFINGTON POST and GOOD MEN PROJECT. www.susanwinter.net
Melanie Curtis:
A comically authentic speaker and connector, & fierce coach, Melanie Curtis has jumped out of an airplane over 10,000 time and traveled the world as a headlining professional skydiver. She has led freefall World Records, starred and stunt-doubled in commercials, has been featured in Fast Company, countless podcasts and other publications over the years, including writing a monthly column in Blue Skies Magazine for 9 years. Based on her 20 years experience coaching individuals and teams, Melanie founded her own company, How To Fly, Inc., and now helps high-achieving Type A people who seriously care through fear and the feelings that come with it