Description
ONCE THE SHOW IS 100% FULL, GUESTS MAY COME TO THE PERFORMANCE SPACE TO BE PUT ON A STANDBY LIST. WE WILL OPEN THE STANDBY LIST AT 7:25PM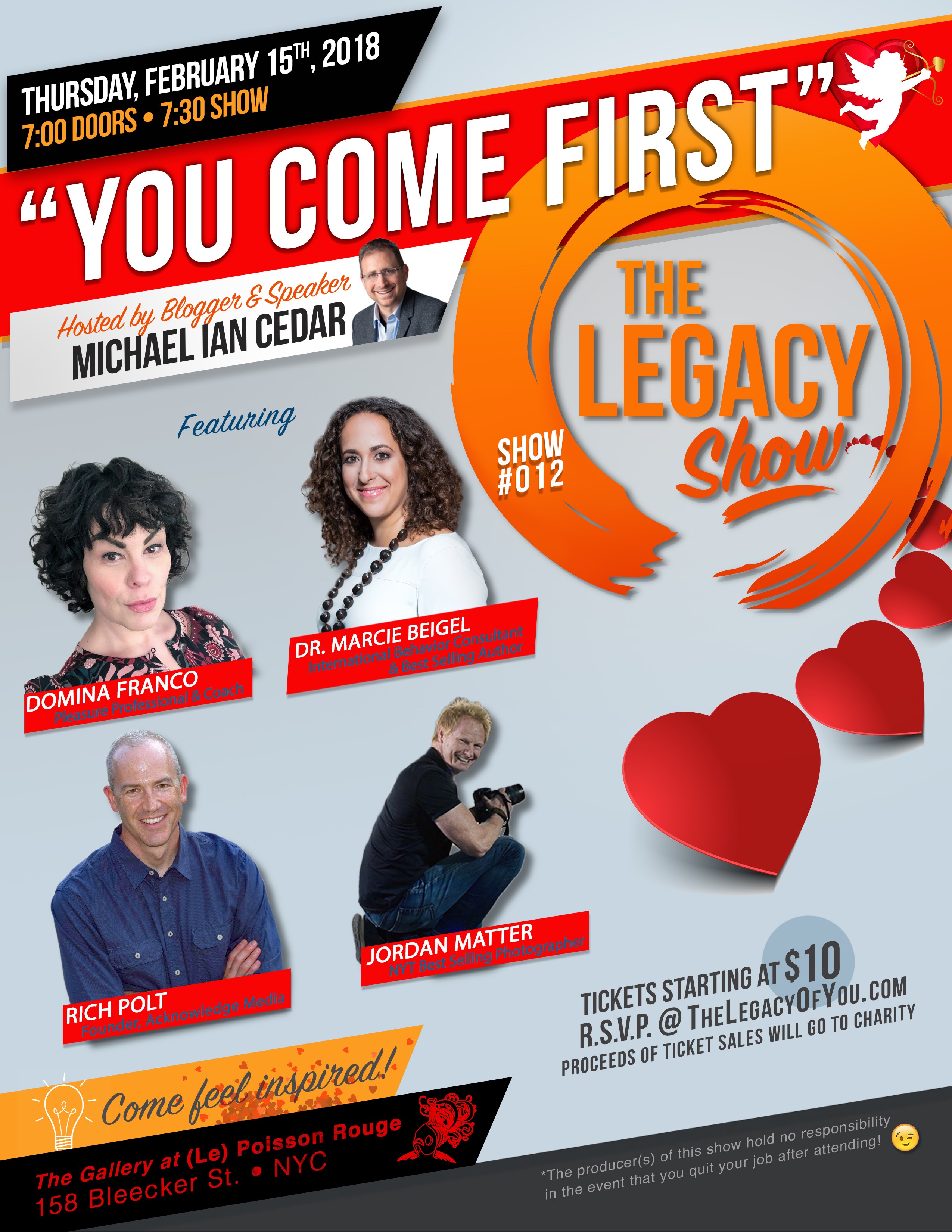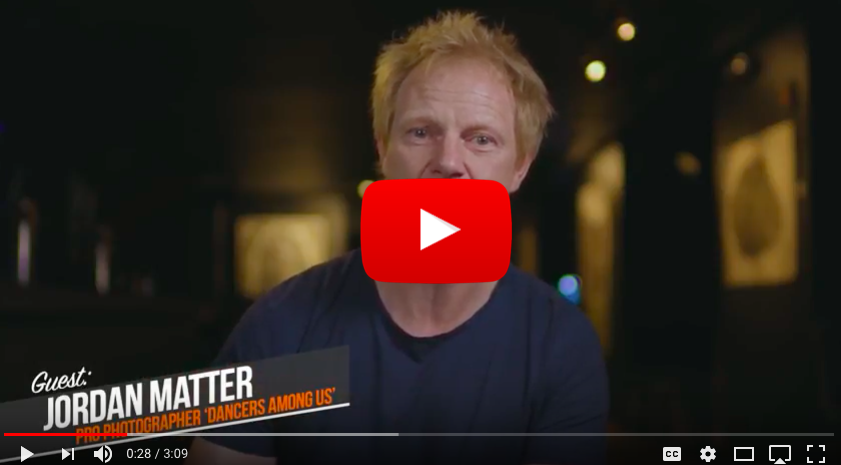 The Legacy Show #012
'You Come First'
Hosted by blogger & motivational speaker Michael Ian Cedar
Want to feel inspired? This quirky take on storytelling events will entertain AND get you thinking about your life in new ways. The performers and presenters are all people who gave a middle finger to the status quo. If you want to leave something great behind, you will want to hear first-hand tales from those who are already making their mark.
The guest speakers on this month's show will emphasize how loving yourself is the ultimate Valentines Day gift.
*The producer(s) of this event hold no responsibility in the event that you quit your job after attending this show.
---
Speaker Highlights:
---
Domina Franco:
Is a sex educator, coach and writer who has been studying human sexuality for over 20 years. Her coaching practice helps clients of all genders and orientations clarify, explore and enhance their sex lives. She has guest lectured at Kansas State University and NYU and has worked as a consultant for Unbound. As a former semi-pro wrestler, she formatted a specialized "Wrestling for Domination" workshop which is held at La Domaine Esemar, the oldest BDSM training chateau in the country. She is currently working on her video series, "Conversations with Domina", where she has short organic conversations with regular folks about aspects of the sexuality or identity. You can find her at www.dominafranco.com or on Instagram at domina_franco.
Dr. Marcie Beigel:
Is an international speaker and trainer on behavior. She brings realistic ideas to real life behavior that results in lasting changes for families, schools, businesses and relationships. She is the best selling author of Love Your Classroom Again and Love Your Family Again. When Dr. Marcie consultants she is masterful at identifying what's causing the behavior challenge and identifying the most efficient way to resolute it. Since 1998 she has worked with over 6,00 people and is the founder of Behavior and Beyond, a company dedicated to behavior change. Dr. Marcie has been a guest expert on national media. She teaches Behavior Bootcamps and Boosts as live events and online, does educational trainings and consults all over the world. Visit DrMarcie.com/freegift.

Rich Polt:
Helps families and institutions preserve their legacies as a film producer, communicator and speaker. Helping people share their stories is Rich's passion and life's work. As the founder of Acknowledge Media, Rich creates documentary-style videos built on conversations with loved ones, layered with photographs, keepsakes, and music. These videos serve as a powerful link to the past and a treasure for future generations. His core message to audiences is that the legacies of our parents and grandparents offer valuable context for our own lives. Furthermore, our unique journeys will one day serve as a roadmap for future generations. Rich built and managed two P.R. (public recognition) agencies, Louder Than Words and Communicate GOOD. Both agencies worked with nonprofits, private foundations, and social enterprises to help them tell their stories and gain visibility. In 2012, Rich launched a nationwide philanthropic effort called Talking GOOD, which recognized inspiring people "making a difference."
Jordan Matter:
Never planned to be a professional photographer. It was either baseball or acting that was going to be his obvious career choice. But one day he attended an exhibit by photojournalist Henri Cartier-Bresson. His attitude began to change. Cartier-Bresson's images of humanity moved Jordan to learn how to photograph people intimately. Soon it became a hobby. Then it became a passion. But it only became a career when he decided to outdo photos for his friend who had just paid too much for bad headshots. He did. Her agents soon sent Jordan their clients, who in turn recommended him to their friends, and a photography career was born. The Today Show, Tyra Banks, MSNBC, CBS, NBC and the BBC have since profiled Jordan. Look for Jordan Matter's Dancers Among Us, a New York Times Bestseller.