Description
ONCE THE SHOW IS 100% FULL, GUESTS MAY COME TO THE PERFORMANCE SPACE TO BE PUT ON A STANDBY LIST. WE WILL OPEN THE STANDBY LIST AT 7:25PM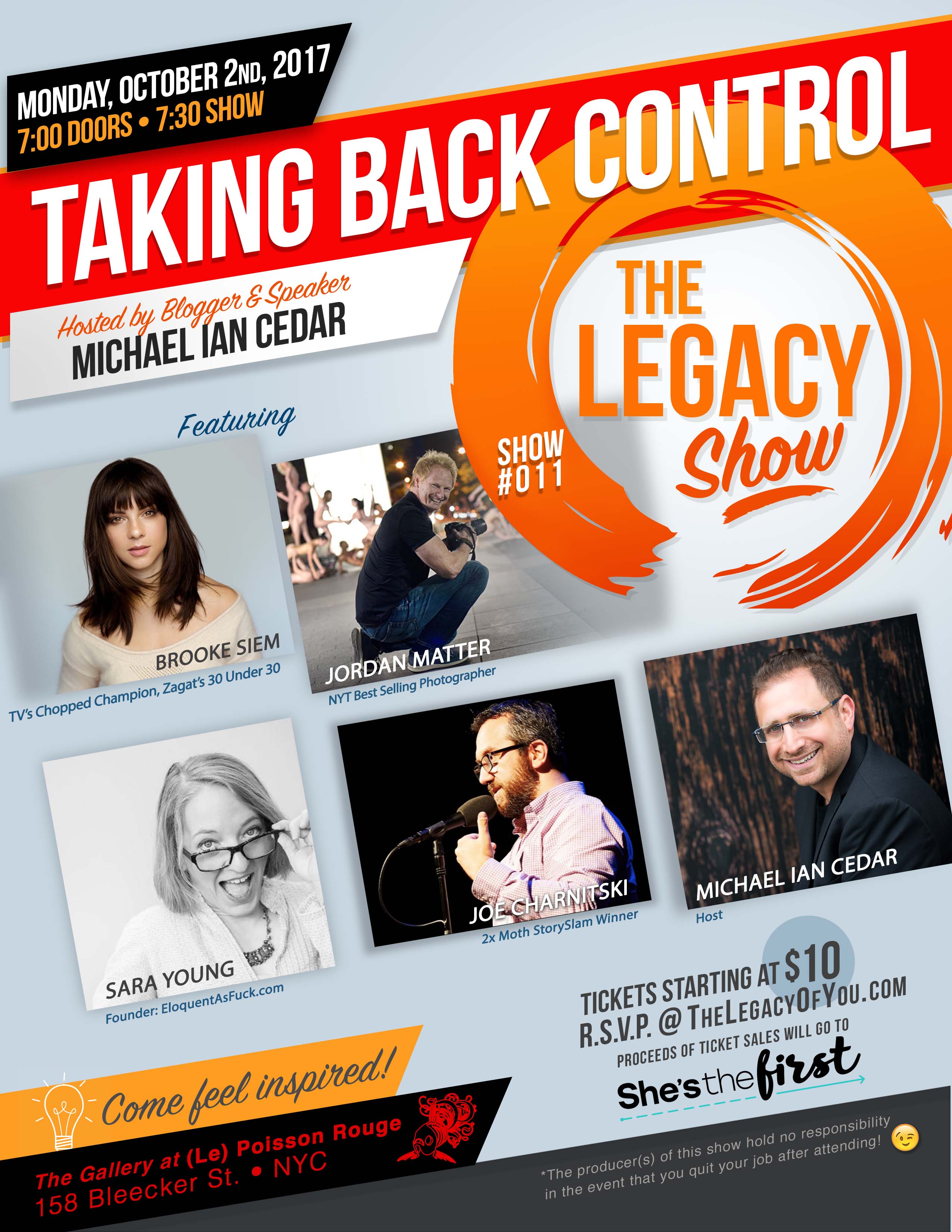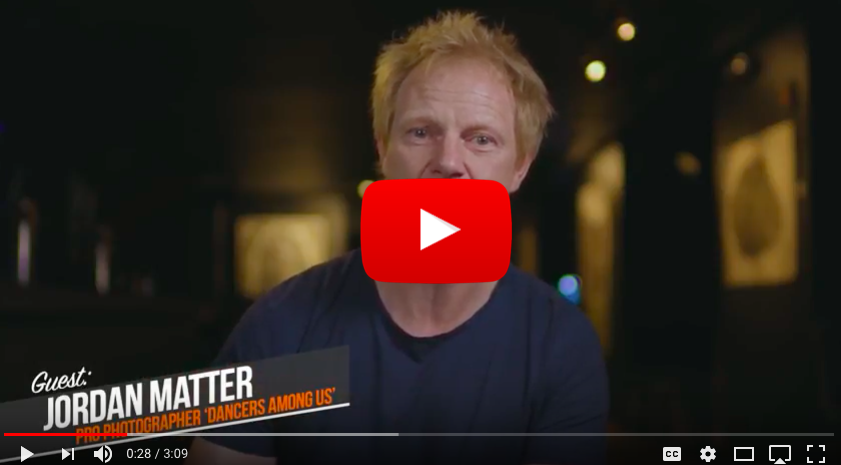 The Legacy Show #011
'Taking Back Control'
Hosted by blogger & motivational speaker Michael Ian Cedar
Want to feel inspired? This quirky take on storytelling events will entertain AND get you thinking about your life in new ways. The performers and presenters are all people who gave a middle finger to the status quo. If you want to leave something great behind, you will want to hear first-hand tales from those who are already making their mark.
The theme for this upcoming show is "Taking Back In Control" – Michael Ian Cedar will give the role-models the opportunity to talk about how they gave their lives and their careers a second chance.
*The producer(s) of this event hold no responsibility in the event that you quit your job after attending this show.
---
Speaker Highlights:
---
Brooke Siem
is a "categorically homeless" professional chef and writer. After nearly a decade long food & wine career that includes everything from working as a line cook to winemaking to co-founding a successful boozy cupcake company, Brooke left Manhattan in order to live, work, and eat around the globe.
Sara Young
is a ground-breaking body positive artist and writer. She has committed her life to freeing herself from the unrealistic expectations which society puts upon her. Her mission is to help as many people as possible fight for their freedom so that they can be comfortable in their skin and damn proud of it as well.
Jordan Matter
never planned to be a professional photographer. It was either baseball or acting that was going to be his obvious career choice. But one day he attended an exhibit by photojournalist Henri Cartier-Bresson. His attitude began to change. Cartier-Bresson's images of humanity moved Jordan to learn how to photograph people intimately. Soon it became a hobby. Then it became a passion. But it only became a career when he decided to outdo photos for his friend who had just paid too much for bad headshots. He did. Her agents soon sent Jordan their clients, who in turn recommended him to their friends, and a photography career was born. The Today Show, Tyra Banks, MSNBC, CBS, NBC and the BBC have since profiled Jordan. Look for Jordan Matter's Dancers Among Us, a New York Times Bestseller.
Joe Charnitski
is a 2-time Moth Slam winning writer and performer who had his story Haunted, Abandoned, Insanefeatured on The Moth podcast in October 2016. He has appeared at the Music Hall of Williamsburg, the Nuyorican Poets Café, the Magnet Theater, Atlas Performing Arts Center, and other venues throughout the country. He was the Associate Producer of the short film anthology show Exposure on Syfy. His one-man show, Joe Charnitski's Funeral, was named a "Best Bet" in the 2017 FRIGID Festival in NYC and "Best of Fringe" at the 2017 Capital Fringe Festival in Washington, D.C. His new show, Joe Charnitski: An Actual Patriot, will make its world premiere at the Gotham Storytelling Festival in New York City on November 5.