Description
ONCE THE SHOW IS 100% FULL, GUESTS MAY COME TO THE PERFORMANCE SPACE TO BE PUT ON A STANDBY LIST. WE WILL OPEN THE STANDBY LIST AT 7:25PM
The Legacy Show #009
'Workaholics'
Hosted by blogger & motivational speaker Michael Ian Cedar
Want to feel inspired? This quirky take on storytelling events will entertain AND get you thinking about your life in new ways. The performers and presenters are all people who gave a middle finger to the status quo. If you want to leave something great behind, you will want to hear first-hand tales from those who are already making their mark.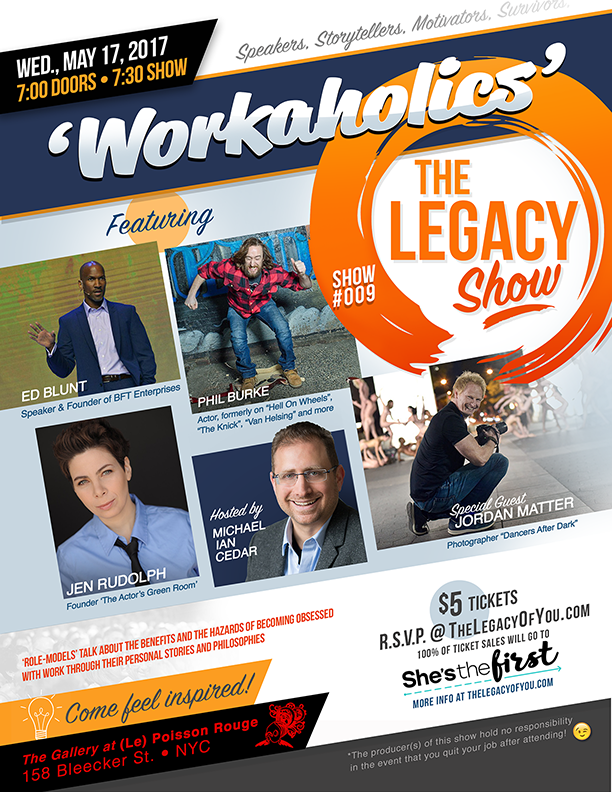 The theme for this upcoming show is "Workaholics" – Michael Ian Cedar will give the role-models the opportunity to talk about the benefits and the hazards of becoming obsessed with work through their personal stories and philosophies.
*The producer(s) of this event hold no responsibility in the event that you quit your job after attending this show.