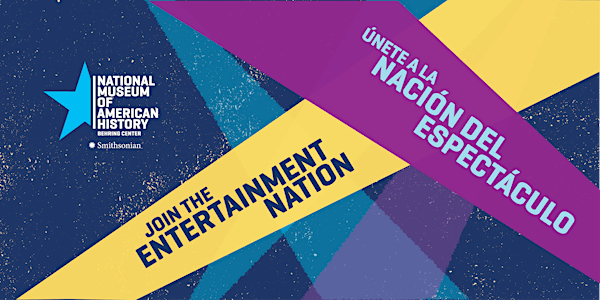 The Legacy of Anna May Wong
El legado de Anna May Wong
When and where
Location
National Museum of American History 1300 Constitution Ave NW Washington, DC 20013
About this event
Any history of the American silent film era would be incomplete without mention of Anna May Wong (1905–1961), a Chinese American actor who became a global superstar. With a career spanning motion pictures, television, and theater, Wong faced discrimination in Hollywood and continually championed the need for increased representation and more multidimensional roles for Asian American actors. Wong left a lasting legacy for Asian American women in the entertainment industry. In 2022 she became the first Asian American to appear on U.S. currency as part of the American Women Quarters Program.
Join Wong's niece, Anna Wong, and National Museum of American History curators Ryan Lintelman and Theo Gonzalves for a discussion on the actor's legacy in film and activism. The program will include a screening of clips from Wong's films.
Seating is limited and reservations are recommended. Seating will be opened first to Eventbrite-registered attendees and then to walk-in visitors. When we reach maximum capacity, the event will be closed to the public.
The National Museum of American History welcomes visitors of all ages and abilities. This event is wheelchair accessible. ASL services, real-time captioning in English and in Spanish, and assistive listening devices will be provided. Additional accommodations are available upon request; please email nmahprograms@si.edu. Two weeks' notice is preferred.
-----------------------------------------------
Cualquier historia del cine mudo estadounidense estaría incompleta sin mencionar a Anna May Wong (1905-1961), una actriz estadounidense de origen chino que se convirtió en una superestrella mundial. Con una carrera que abarcó el cine, la televisión y el teatro, Wong enfrentó la discriminación en Hollywood y defendió continuamente la necesidad de una mayor representación y roles más multidimensionales para los actores asiaticoestadounidenses. Wong dejó un duradero legado para las mujeres asiaticoestadounidenses en la industria del entretenimiento. En 2022, se convirtió en la primera estadounidense de origen asiático en aparecer en la moneda del país como parte del Programa American Women Quarters.
Acompaña a la sobrina de Wong, Anna Wong, y a los curadores del Museo Nacional de Historia Estadounidense, Ryan Lintelman y Theo Gonzalves, para tener una conversación sobre el legado de la actriz en el cine y el activismo. El programa incluirá una proyección de clips de las películas de Wong.
El cupo es limitado y se recomienda reservar. Los asientos se abrirán primero para los asistentes registrados en Eventbrite y luego para los visitantes sin registro. Cuando alcancemos la capacidad máxima, el evento se cerrará al público.
El Museo Nacional de Historia Estadounidense da la bienvenida a visitantes de todas las edades y habilidades. Se puede acceder a este evento en sillas de ruedas. Se proporcionarán servicios de lengua de señas, subtítulos en inglés y en español en tiempo real, y dispositivos de asistencia auditiva. Hay adaptaciones adicionales disponibles bajo pedido; por favor envía un correo a nmahprograms@si.edu con dos semanas de anticipación.