Description
The Legacies of Oscar Romero
WHEN: Friday, November 16th
TIME: 12:00-1:30 pm
WHERE: Bodek Lounge, Houston Hall, University of Pennsylvania
Archbishop Oscar Romero's outspoken defense of the oppressed in El Salvador and his assassination on March 24, 1980 while in the midst of saying Mass remain imprinted upon the collective memory of Latin America, as well as upon the Church and the broader world. In light of Romero's recent canonization, we will explore his many often contested legacies. Romero has been hailed as a political hero, a founder of liberation theology, a communist and now a saint. To this list, the event will add consideration of Romero as a theologian and Latin American Church Father, whose theological vision might be a sign of the emergence of Christianity in the Global South from "reflection" Church to "source" Church.

Please join the Collegium Institute on Friday, November 16th, as we welcome Professor Edgardo Colón-Emeric, the Irene and William McCutchen Associate Professor of Reconciliation and Theology and Director of the Center for Reconciliation at Duke Divinity School, and author of newly released book, Oscar Romero's Theological Vision: Liberation and the Transfiguration of the Poor (University of Notre Dame Press). His keynote address will be followed by comments from Professor Ann Farnsworth-Alvear (History, University of Pennsylvania) and Professor F. C. Bauerschmidt (Theology, Loyola University Maryland).
Lunch provided.

Co-sponsored by the Program for Research on Religion and Urban Civil Society (PRRUCS), the Department of Religious Studies, the Department of History, Latin American & Latino Studies Program, the Andrea Mitchell Center for the Study of Democracy and Perry World House.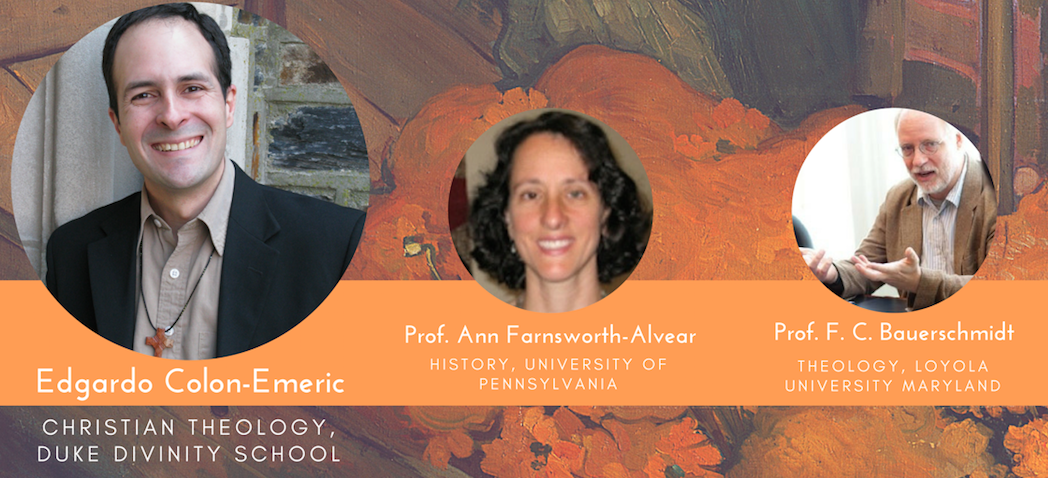 Organizer of The Legacies of Oscar Romero