Description
September Edition of the monthly Lean Startup Sydney Meetup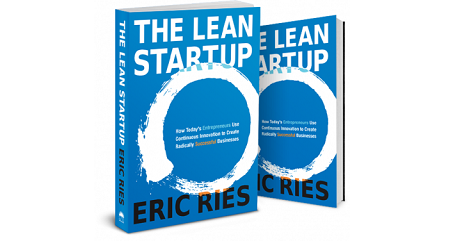 A meetup to hear & discuss "How Today's Entrepreneurs Use Continuous Innovation to Create Radically Successful Businesses"
Wednesday September 13th, 6pm @ Pivotal Labs Sydney
TechSydney community partner
------------------------
Garry Visontay, Partner @RightClickVC
Right Click Capital rightclickcapital.com

Investment firm that specialises in identifying, investing in & supporting high-growth Internet & technology businesses across Australia, New Zealand & South East Asia. The firm's partners Benjamin Chong, Ari Klinger & Garry Visontay have all founded multiple successful technology businesses, and have extensive operational & investment experience. This unique combination of deep industry expertise and operational experience - along with the firm's global network of investors, funds and founders - allows Right Click Capital to partner with founders from inception and beyond to help build meaningful and enduring technology businesses. Right Click Capital is a member of the Draper Venture Network (Beta), a global alliance of venture capital firms with over USD1.6 billion in collective assets under management.

------------------------
Dean McEvoy, CEO TechSydney @TechSydneyAU
TechSydney is an entrepreneur-led industry group that connects, supports, and promotes the tech industry in Sydney. TechSydney is committed to making Sydney one of the most desirable places in the world to build a high-growth tech company.
------------------------
Allen (廖晉德) Liao @allenliao_ Allen Chinte Liao
Founder
Tzukuri tzukuri.com @tzukuri

A sensory intelligence company. We currently make Unlosable Glasses.
Having a zig-zagging 3 years as the founder of Tzukuri, which designs and manufactures Unlosable Glasses - Allen Liao has recruited some of the world leaders in design & technology as supporters of the company. Including Ron Johnson who created Apple Retail, Dennis Paphitis the founder of skincare retailer Aēsop, actor and comedian Stephen Fry to name a few.
------------------------
Vijay Paul & team: Project Vantari
The Future of Imaging

Bringing virtual reality (VR) to medical imaging
------------------------

Nominate yourself or someone else as a speaker or sponsor.
------------------------
Make sure to arrive between 6pm - 6:30pm. The main building door locks!
You might have to wait for people who leave the building to get in ...
... or walk through the Nando's restaurant, which has a backdoor leading into our lobby.
In the lobby please type in "11" into the keypad outside the elevator.
------------------------
Please tweet:
#TechSydney @TechSydneyAU @DoneSafe @RightClickVC
@leanstartupSyd #leanstartupSyd

#lean #leanstartup #Sydney #SydTechTalks
#PivotalSydney @pivotal @pivotallabs #PivotalLife