Description
September Edition of the monthly Lean Startup Sydney Meetup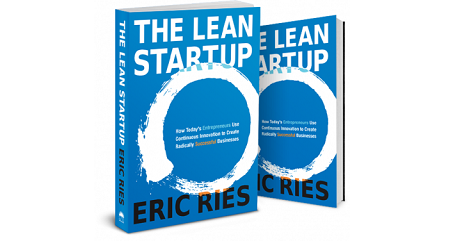 A meetup to hear & discuss "How Today's Entrepreneurs Use Continuous Innovation to Create Radically Successful Businesses"
Wednesday September 13th, 6pm @ Pivotal Labs Sydney
TechSydney community partner
------------------------
Garry Visontay, Partner @RightClickVC
Right Click Capital rightclickcapital.com

Investment firm that specialises in identifying, investing in & supporting high-growth Internet & technology businesses across Australia, New Zealand & South East Asia. The firm's partners Benjamin Chong, Ari Klinger & Garry Visontay have all founded multiple successful technology businesses, and have extensive operational & investment experience. This unique combination of deep industry expertise and operational experience - along with the firm's global network of investors, funds and founders - allows Right Click Capital to partner with founders from inception and beyond to help build meaningful and enduring technology businesses. Right Click Capital is a member of the Draper Venture Network (Beta), a global alliance of venture capital firms with over USD1.6 billion in collective assets under management.

------------------------
Dean McEvoy, CEO TechSydney @TechSydneyAU
TechSydney is an entrepreneur-led industry group that connects, supports, and promotes the tech industry in Sydney. TechSydney is committed to making Sydney one of the most desirable places in the world to build a high-growth tech company.
------------------------
Matthew Browne @MatthewJBrowne

matthewbrowne.net
CEO & Co-founder DoneSafe @DoneSafe
Co-founder at Fraudsec @Fraudsec
Advisor & board member to multiple start ups. 10 Years industry experience in heavy industry and finance.

DoneSafe was built out of necessity. The founders had all felt the frustration as business owners of using compliance software that was overly complex, expensive and that users did not want to use (unless enforced!). The team set about creating a compliance solution that focused not just on functionality but the user experience.

------------------------
Vijay Paul & team: Project Vantari
The Future of Imaging

Bringing virtual reality (VR) to medical imaging
------------------------

Nominate yourself or someone else as a speaker or sponsor.
------------------------
Make sure to arrive between 6pm - 6:30pm. The main building door locks!
You might have to wait for people who leave the building to get in ...
... or walk through the Nando's restaurant, which has a backdoor leading into our lobby.
In the lobby please type in "11" into the keypad outside the elevator.
------------------------
Please tweet:
#TechSydney @TechSydneyAU @DoneSafe @RightClickVC
@leanstartupSyd #leanstartupSyd

#lean #leanstartup #Sydney #SydTechTalks
#PivotalSydney @pivotal @pivotallabs #PivotalLife