Description
July Edition of the monthly Lean Startup Sydney Meetup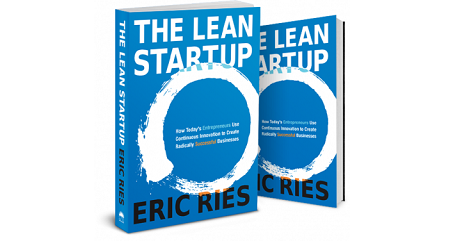 A meetup to hear & discuss "How Today's Entrepreneurs Use Continuous Innovation to Create Radically Successful Businesses"
Thursday July 13th, 6pm @ Pivotal Labs Sydney
Allen (廖晉德) Liao @allenliao_
Allen Chinte Liao | Founder Tzukuri

tzukuri.com @tzukuri

Tzukuri is a sensory intelligence company. We currently make Unlosable Glasses.
Having a zig-zagging 3 years as the founder of Tzukuri, which designs and manufactures Unlosable Glasses - Allen Liao has recruited some of the world leaders in design & technology as supporters of the company. Including Ron Johnson who created Apple Retail, Dennis Paphitis the founder of skincare retailer Aēsop, actor and comedian Stephen Fry to name a few - Allen shares the journey of creating the product and the strategies and tricks he's learnt to find heroes to help.
------------------------
Slava Kozlovskii @VKozlovskii
Founder/Director of Eveeh @EveehCars
Eveeh eveeh.com.au

Australia's first electric car sharing platform.
Electric car rentals. No petrol - no compromise!
------------------------
Cate Hull
CEO
FreightExchange freightexchange.com.au @fr8exchangeit

Filling empty freight transport capacity. Your one stop shop for cheaper, greener freight. Backed by @telstra

FreightExchange delivers a simple, automated way for businesses with complex supply chains to manage all their freight one place. We're on a mission to reduce waste & improve sustainability in the logistics industry by combining a marketplace of carriers with intelligent automation software.
------------------------
Nominate yourself or someone else as a speaker or sponsor for August or later.
------------------------
Make sure to arrive between 6pm - 6:30pm. The main building door locks!
You might have to wait for people who leave the building to get in ...
... or walk through the Nando's restaurant, which has a backdoor leading into our lobby.
In the lobby please type in "11" into the keypad outside the elevator.
------------------------

Please tweet:
@allenliao_ @tzukuri @EveehCars @VKozlovskii @fr8exchangeit
@leanstartupSyd #leanstartupSyd
#lean #leanstartup #Sydney #SydTechTalks
#PivotalSydney @pivotal @pivotallabs #PivotalLife