Description
August Edition of the monthly Lean Startup Sydney Meetup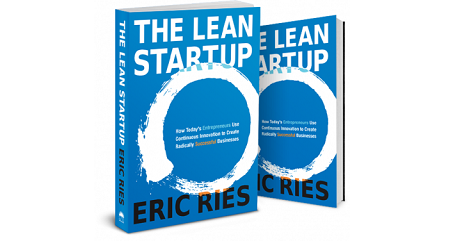 A meetup to hear & discuss "How Today's Entrepreneurs Use Continuous Innovation to Create Radically Successful Businesses"
Thursday August 24th, 6pm @ Pivotal Labs Sydney
TechSydney community partner
------------------------
Special guest speaker Ash Maurya @ashmaurya
Bestselling author of Running Lean and creator of the Lean Canvas.

WALL STREET JOURNAL BESTSELLER: SCALING LEAN
Master the Key Metrics for Startup Growth (AKA Traction)

The new book by Ash Maurya

"A battle-tested approach to building companies that matter." - Eric Ries, Author of The Lean Startup
--------------------------
Michelle Kuan Yu Chen
Strategy Analyst
"Intelligent Conversation Management"
Woveon is for busy online businesses who have stretched their resources to manage multiple customer channels. Conversation management platform: Prioritises important customer enquiries, identifies valuable customers and helps the online business owner personalise messages for customers.
Unlike competitors which focus on treating customers as a ticket solution or separate social media conversations, it aggregates customer conversations onto a single platform to identify & retain valuable customers. The technology will react to customers, proactively respond and then trigger an action to resolve.​
------------------------
Ed Stevens

Founder
READY EDDY @EDDYs_ready www.readyeddy.com.au
A new & exciting chatbot solutions for businesses in the food & entertainment space.
Chatbot technology can create a more personal & meaningful connection between brands and their following. It can harness personality & create a great platform to benefit both sides of the conversation as they build a relationship.

Get in touch if you want hear more or check out our in house bot which tackles recipe discover with a side of cheekiness.

------------------------

Nominate yourself or someone else as a speaker or sponsor.
------------------------
Make sure to arrive between 6pm - 6:30pm. The main building door locks!
You might have to wait for people who leave the building to get in ...
... or walk through the Nando's restaurant, which has a backdoor leading into our lobby.
In the lobby please type in "11" into the keypad outside the elevator.
------------------------
Please tweet:
#TechSydney @ashmaurya @TechSydneyAU
@leanstartupSyd #leanstartupSyd

#lean #leanstartup #Sydney #SydTechTalks
#PivotalSydney @pivotal @pivotallabs #PivotalLife