The Lean Startup Conference – Transmisja na żywo z San Francisco

Monday, December 9, 2013 at 5:00 PM

-

Tuesday, December 10, 2013 at 2:00 AM (CET)
Event Details
Po wejściu, odebrać będzie można notes i długopis, na pewno przydadzą się do sporządzania notatek. Plan konferencji:

17:00 - 19:00: Sesja otwierająca i wykłady
Opening Remarks
Sarah Milstein, LEAN STARTUP PRODUCTIONS
Eric Ries, THE LEAN STARTUP
When Lean Startup Arrives in a Trojan Horse--Innovation in Extreme Bureaucracy
Steven Hodas, NYC DEPARTMENT OF EDUCATION IZONE
Experimenting on Experiments--Bringing Lean Startup to Scientific Research
Brian Frezza, EMERALD THERAPEUTICS
Using Lean Startup to Do Plenty with Very Little
Kimberly Bryant, BLACK GIRLS CODE
How You Can Start the Next Zipcar
Robin Chase, BUZZCAR
An Interview with Matt Mullenweg
Matt Mullenweg, AUTOMATTIC/WORDPRESS
19:00 - 19:30: Przerwa
Czas na kawę, herbatę i pierwszy posiłek.
19:30 - 21:05: Wykłady
What Works in Silicon Valley Doesn't Work Everywhere: How to Apply Lean Startup in Asia--and Win the Emerging Global Startup Wars
Kevin Dewalt, SOHELPFUL
Build a New Product, Infect a Whole Organization
Catherine Bracy, CODE FOR AMERICA
Toyota: From Lean Manufacturing to Lean Startup
Matt Kresse, TOYOTA ITC
Vinuth Rai, TOYOTA INFOTECHNOLOGY CENTER, U.S.A., INC.
Jazz Engineering
Kent Beck, FACEBOOK
Risk, Information, Time and Money (in 20 Minutes)
Dan Milstein, HUT 8 LABS
An Interview with Reid Hoffman
Reid Hoffman, LINKEDIN
21:05 - 22:00: Wykłady na żywo
Prelegenci z Wrocławskiego Parku Technologicznego i LGBS na żywo! 
22:00 - 22:40: Przerwa
Czas na kolejny posiłek - tym razem czekać na Was będzie pyszny bigos
22:40 - 23:20: Wykład
Jazz Engineering--the Deep Dive
Kent Beck, FACEBOOK
23:20 - 23:40: Przerwa 
23:40 - 00:00: Wykład
Beyond Landing Pages: Five Ways to Find Out if Your Idea Is Stupid
Laura Klein, USERS KNOW
00:00 - 00:20: Przerwa
00:20 - 00:40: Wykład
Overcoming Biases to Make Better Decisions
Trevor Owens, LEAN STARTUP MACHINE
00:40 - 01:00: Przerwa
Losowanie trzech książek Erica Riesa: Metoda Lean Startup
01:00 - 02:00: Sesja zamykająca
The Biggest Implementation of Lean Startup on Earth
Eric Ries, THE LEAN STARTUP
Sarah Broderick, GE
Stephen Liguori, GE
Michael Mahan,  GE HOME & BUSINESS SOLUTIONS
Jeffrey Schnitzer, GE ENERGY MANAGEMENT – INDUSTRIAL SOLUTIONS
________________________________________
Szykuje się świetne wydarzenie - transmisja z konferencji jest organizowana łącznie w ponad 140 miejscach na świecie. Prócz oglądania, gorąco zachęcamy do uczestnictwa w chacie online z pozostałymi uczestnikami z całego świata: leanstartup.co/livestream-chat.

W razie jakichkolwiek pytań, problemów, podajemy telefony kontaktowe:
Małgorzata Dynowska: +48 717 985 800
Łukasz Olender: +48 509 524 115
Transmisja odbędzie się w budynku na sąsiadującej ulicy: 
Ul. Duńska 9, budynek DELTA, wejście główne A
(lokalizacja za hotelem Diament i za IMB)
Na każdego uczestnika czekać będzie pyszna bułka pszenno-żytnia dekorowana świeżymi warzywami i serem lub szynką, kawa, herbata i zimne napoje oraz ciastka i paluszki.
_________________________________________________
9 grudnia, najbardziej znaczące nazwiska w świecie Lean Startup oraz ponad tysiąc przedsiębiorców spotkają się w San Francisco, by uczestniczyć w jednej z największych konferencji na świecie, poświęconej przedsiębiorczości, innowacyjności oraz startupom – The Lean Startup Conference.
LGBS Polska i Wrocławski Park Technologiczny zapraszają na transmisję z tego wydarzenia we Wrocławiu. Wraz z nami, masz możliwość uczestniczenia w The Lean Startup Conference bez ponoszenia jakichkolwiek opłat.
Czym jest Lean Startup?
Lean Startup to zbiór dobrych praktyk biznesowych opartych o iteracyjne wytwarzanie, skrupulatne metryki i szybką weryfikację produktu przez rynek.
Celem metody jest redukcja kosztów i czasu rozwoju nowych produktów oraz lepsze zarządzanie rozwojem nowych produktów poprzez rygorytyczny proces analizy metryk i eliminację ryzyka. 
Prócz wielu produktów i usług wytwarzanych w Dolinie Krzemowej, metoda ta jest z powodzeniem stosowana przez dojrzałe przedsiębiorstwa tworzące usługi i produkty w branży informatycznej (skąd Lean Startup się wywodzi), oraz w pozostałych branżach.
Udział w wydarzeniu, to możliwość posłuchania największych innowatorów i przedsiębiorców z całego świata; osób, dzięki którym proces tworzenia nowej działalności i wdrażania nowych pomysłów przestaje być tylko i wyłącznie sztuką zarezerwowaną dla niektórych. Lean Startup pokazuje, co do tej pory robiliśmy źle i udowadnia, że możliwe jest zapanowanie nad nowymi pomysłami i sukcesywne, powtarzalne wdrażanie ich w życie. To działa! Jeśli planujesz wdrażać innowację w istniejących firmach bądź masz pomysł na startup w dowolnej branży, ta konferencja jest dla Ciebie! 
"Lean Startup isn't about being cheap but is about being less wasteful and still doing things that are big."
—Eric Ries
Prelegenci
Niezależnie, czy Lean Startup to termin dla Ciebie nowy, czy też z powodzeniem wdrażasz go w istniejące struktury – uczestnicząc w tej konferencji na pewno dowiesz się czegoś nowego. Wśród prelegentów są zarówno liderzy startupów, agencji rządowych, organizacji non-profit, a także firm z rankingu Fortune 500. Podczas konferencji, w roli prelegentów wystąpią m.in:
Steve Blank

Przedsiębiorca z Doliny Krzemowej, twórca 8 startupów, współzałożyciel E.piphany, autor popularnych książek poświęconych nowemu podejściu do przedsiębiorczości i wytwarzania produktów (m.in. "Startup Owners Manual"), nauczyciel. Uhonorowany przez Hardvard Business Review tytułem "Master of Innovation". 

 

Eric Ries

Przedsiębiorca, założyciel IMVU, autor światowego bestsellera "The Lean Startup" i jeden z pionierów metodyki o tej samej nazwie. Inicjator i organizator konferencji.

 

 
 

Kent Beck

Twórca programowania ekstremalnego i jeden z twórców Manifestu Agile. Autor wielu książek poświęconych wdrażaniu metodyk zwinnych w firmach informatycznych, innowator w branży IT od ponad 30 lat. Aktualnie pracuje w Facebooku, gdzie zajmuje się infrastrukturą, coachingiem oraz studiowaniem i optymalizacją procesów wytwarzania oprogramowania.

 
 

Matt Kresse

UX Designer w Toyota ITC, działu badań Toyoty. Zajmuje się tworzeniem usług mobilnych Toyoty, w skład których wchodzą m.in. zintegrowana nawigacja, automatyczne parkowanie czy streaming muzyki bezpośrednio do samochodu. Swoje prace realizuje w oparciu o metodykę Lean Startup i feedback zbierany bezpośrednio od użytkowników samochodów.
Pełna lista prelegentów znajduje się na stronie leanstartup.co/speakers-mentors
Informacje dodatkowe
W dzisiejszych czasach, gdy nauka o przedsiębiorczości stała się globalna, zdajemy sobie sprawę, że ekosystem startupów i innowacyjności zawsze pozostaje lokalny. Przyjdź do Wrocławskiego Parku Technologicznego (ul. Muchoborska 18, 54-424 Wrocław) i poznaj inne osoby, które tak samo jak Ty są zainteresowane tworzeniem i wdrażaniem innowacyjnych idei. Na transmisji będzie zorganizowany posiłek, zimne napoje, kawa, ciastka oraz kilka książek "Metoda Lean Startup" do rozlosowania. 
Aby dowiedzieć się więcej o samej konferencji i prelegentach, wejdź na 
http://leanstartup.co
. 
Program pierwszego dnia konferencji, z którego będziemy prowadzili transmisję znajdziesz tutaj: 
http://leanstartup.co/program?day=1
.
Dodatkowe pytania i informacje: l.olender@lgbs.pl, malgorzata.dynowska@technologpark.pl.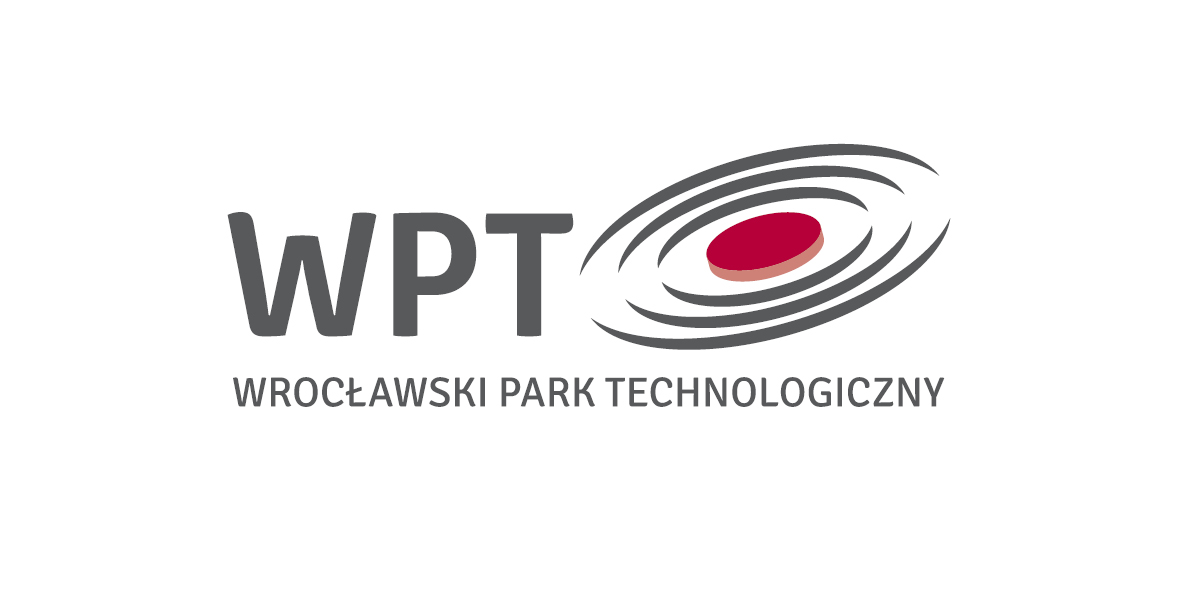 When & Where
ul. Muchoborska 18, 54-424
Wrocław
Poland


Monday, December 9, 2013 at 5:00 PM

-

Tuesday, December 10, 2013 at 2:00 AM (CET)
Add to my calendar