Description
On Monday, December 3, the biggest names in the Lean Startup world and a slew of entrepreneurs will gather at The Lean Startup Conference in San Francisco.
Whether you're new to Lean Startup methods or have been putting these practices to use in your organization, this event promises to educate and inform. The Lean Startup Conference brings together innovators from startups, Fortune 500 companies, government agencies and non-profit organizations to share lessons for building profitable lean organizations. More than 30 entrepreneurs will speak about their first-hand experiences, with keynotes including:
Marc Andreessen, co-founder and general partner at Andreessen Horowitz
Steve Blank, serial entrepreneur, author of The Startup Owners Manual, lecturer at Stanford
Beth Comstock, chief marketing officer at GE
Eric Ries, author of The Lean Startup
With Thanks to our Sponsors:
Tequila Mobile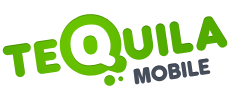 Tequila Mobile, the powerhouse behind such mobile hits as Fantasy Kingdom Defense and BattleFriends at Sea. The asynchronous multiplayer game of naval battle with strong social aspect is now freely available for iPhone, iPad, iPod Touch and a variety of Android devices.
Tonight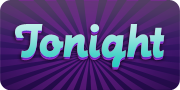 Tonight is a free mobile application,? that lets find people around you ?to hang out with. ??It's fast and easy. No registration required. Browse people's current pictures and decide who to meet in real time.
AIP Business Link
We are the best business development accelerator supporting the most innovative startup companies. We base our model on a sustainable business development programme under which we provide a system founded on three elements: enterprise, knowledge, and community, and thus enable your company to expand to the international market.
Wisdio
Deliver valuable answers & opinions from proven specialists to users who are searching for help. Additionally, wisdio enables people to build and add credibility to their on-line reputation through established knowledge profiles.
Looksoft

Leading Polish mobile software house. Since 2003 LookSoft released over 200 mobile solutions for clients both in Poland and globally, ranging from media, e-commerce, telecoms, and hardware manufacturers, mobile payment systems to ministries.
Aula Polska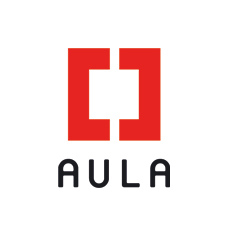 AULA POLSKA promuje kulturę przedsiębiorczości technologicznej. Wierzymy w potencjał polskich przedsiębiorców i innowatorów, dlatego wspieramy ich rozwój. Uważamy, że przedsiębiorczości należy uczyć, najlepiej poprzez praktykę i transfer doświadczeń.
Organizer of The Lean Startup Conference [Live video stream from San Francisco]