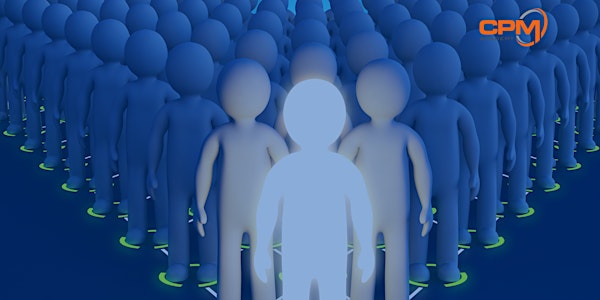 The Leadership Role Model 2 - Bundle of 5 Courses
Online Course. Study at your own pace. Bundle of 5 Courses.
About this event
156 days 12 hours

Mobile eTicket
CPM Academy and TalentLMS bring 100% Online Courses for your professional development. Receive a Certificate of Completion from CPM Academy after each course.
This Bundle includes the following 5 Courses:
The Power of Patience
When you use patience in the workplace, you can improve relationships, command respect, and win better deals. Successfully exercising patience can take a little time out of your day, but it's worth it. In the long term, you'll save time and money by listening to staff, considering your options, and biding your time in dealmaking.
By the end of this course, you'll be able to:
Recognize the benefits of being patient
Describe patience-building techniques
Practice patience while interacting with your team
Recognizing and Rewarding Others
As a leader, recognizing and rewarding others is a great way to show staff you're paying attention to what they're doing. When you do, you'll set good examples, boost morale, and increase the value of your business by reducing staff turnover.
By the end of this course, you'll be able to:
Understand the power of recognition
Know when to use rewards
Reward others successfully
Leading with Empathy
As a leader, you'll need to empathize to be successful. But you might ask, "Why, if it's all about somebody else?" Empathy will help you understand another person's needs and feelings, and see the world through their eyes. Once you do, you'll stand a far better chance of building strong, trusting relationships.
By the end of this course, you'll be able to:
Understand empathy
Recognize the benefits of empathy
Successfully use empathy
Knowing when you're wrong
It's vitally important that leaders know when they're wrong. Imagining that you're right, even when you're not, will only lead to problems and can spell disaster for a business. Knowing when you're wrong will help you to build stronger relationships and allow you to correct mistakes before they become major issues.
By the end of this course, you'll be able to:
Identify ways to be sure you're wrong
Recognize the benefits of knowing when you're wrong
Describe how to turn being wrong into a positive outcome
A Healthy Manager is a Good Manager
As a manager, if you're unhealthy, you won't be at your best, which will affect your performance. Key skills, like decision-making, will suffer as your energy levels drop. Remember, your health doesn't just affect you, it affects the people around you, too.
By the end of this course, you'll be able to:
Recognize health risks
Identify the benefits of being a healthy manager
Use tools and techniques to become a healthier manager