Location
Maplelag Resort
30501 Maplelag Road
Callaway, MN 56521
Description
You get: networking, fun, interactive workshop, all lodging and meals, purpose and meaning, bottomless cookiejars every day, coaching sessions during and after the workshop, beautiful nature, skills and tools to make your life as a leader easier and so much more fun and enjoyable, a roadmap for your growth as a person and a leader, and so much more!
Join us for this upcoming workshop at the beautiful Maplelag Resort! Our interactive and hands-on workshops are limited to small groups of participants. They are facilitated by experienced trainers who bring the philosophy, principles, and lessons of The Leadership Challenge® to life through content-rich lectures, group discussions, workbook exercises, video case studies, team problem-solving, and storytelling. More information: http://wp.me/P2H4N4-5f

Limited introductory offer: Bring a friend (from your organization or simply someone you know), and you will both be able to attend the workshop for the price of one! Offer expires February 15, 2013!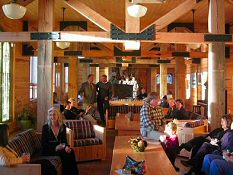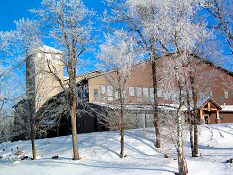 More Than a Training Event, a Life Changing Experience

Leadership is a lifelong journey, and a life-changing one as well. The Leadership Challenge® Workshop is a unique program that has served as a catalyst for profound leadership transformations for individuals within organizations of all sizes and industries. During the workshop, participants will develop new skills and capabilities based on The Five Practices of Exemplary Leadership®, thus increasing their ability to provide credible and effective leadership to their organization.
The Leadership Challenge® Workshop Includes:
Interactive 2-day Workshop

Lodging and all meals for the duration of the workshop (two days and two nights)

The Leadership Challenge® Workshop Participant Guidebook and other valuable resources

Online Leadership Practices Inventory® (assessment inventory) including all processing, scoring and confidential feedback for one Self and up to ten "Observer" respondents (direct reports, manager, coworkers, etc.)

Individualized coaching during the program
Follow-up coaching (1 hour) at 30 and 90 days following the workshop

Networking opportunities with other leaders

Breakfast, Lunch and Dinner included

Maplelag Resort's infamous Bottomless Cookiejars!
An Evidence-Based Leadership Model

Corporate Elements understands that people are truly an organization's greatest asset and that customer-, financial- and employee-oriented goals are maximized when organizations act with integrity. To effectively develop leaders based on this simple, universal principle, we utilize The Leadership Challenge®.
The Leadership Challenge® is an evidence-based leadership development model that is backed by over 28 years of rigorous research by Jim Kouzes and Barry Posner. Since 1982, Kouzes and Posner have continued to conduct hundreds of interviews and case studies to understand the times when people perform at their personal bests. Intensive research and analysis have revealed that five fundamental practices were present during extraordinary leadership achievements.
Today, these behaviors are known as The Five Practices of Exemplary Leadership®. This approach is now the world's most practical model for leadership development.
The Five Practices of Exemplary Leadership®
Model the Way
Leaders establish principles concerning the way people should be treated and the way goals should be pursued. They create standards of excellence and then set an example for others to follow. They unravel bureaucracy when it impedes action; they put up signposts when people are unsure of where to go or how to get there; and they create opportunities for victory.
Inspire a Shared Vision
Leaders passionately believe that they can make a difference. They envision the future, creating an ideal and unique image of what the organization can become. Through their magnetism and quiet persuasion, leaders enlist others in their dreams. They breathe life into their visions and get people to see exciting possibilities for the future.
Challenge the Process
Leaders search for opportunities to change the status quo. They look for innovative ways to improve the organization. In doing so, they experiment and take risks. And because leaders know that risk taking involves mistakes and failures, they accept the inevitable disappointments as learning opportunities.
Enable Others to Act
Leaders foster collaboration and build spirited teams. They actively involve others. Leaders understand that mutual respect is what sustains extraordinary efforts; they strive to create an atmosphere of trust and human dignity. They strengthen others, making each person feel capable and powerful.
Encourage the Heart
Accomplishing extraordinary things in organizations is hard work. To keep hope and determination alive, leaders recognize contributions that individuals make. In every winning team, the members need to share in the rewards of their efforts, so leaders celebrate accomplishments. They make people feel like heroes.