The Leadership Challenge® Workshop, Fac. Training & LPI Coach Training

Monday, March 12, 2018 at 8:00 AM

-

Friday, March 16, 2018 at 5:00 PM (EDT)
Event Details

In partnership with Diversity Leadership Consultants, presents The Leadership Challenge® Workshop, The Leadership Challenge® Facilitator Training, and The Leadership Practices Inventory® (LPI) Coach Training Program
The Leadership Challenge® Workshop
March 12-13, 2018
8:00a.m.-5:00p.m.EST
About The Leadership Challenge®
Based on the best-seller, The Leadership Challenge, by James M. Kouzes and Barry Z. Posner, this 2-day, life changing experience is a catalyst for profound leadership transformation for individuals in organizations of all sizes. Through immensely practical and hands on exercises, participants will learn how to apply The Leadership Challenge® principles to their current roles, build a personal plan of action for applying key learnings from the workshop in the workplace, and be prepared to implement new leadership practices on the job, beginning day 1.
Workshop Core Content
■ The Five Practices of Exemplary Leadership® - Rooted in over 30 years of research done by Jim Kouzes and Barry Posner, you'll learn about five fundamental practices common to all world-class leaders: Model the Way, Inspire a Shared Vision, Challenge the Process, Enable Others to Act, and Encourage the Heart.
■ Leadership Practices Inventory®: LPI Assessment Results - You'll review leadership behaviors related to each of The Five Practices, and get the most out of your personal 360-degree assessment results with one hour of personal coaching.
Workshop Outcomes
■ Become a more effective and influential leader by applying what you learn to:  
Communicate fundamental values and beliefs.

Focus people's efforts on key values through their own actions.

Build collaboration, teamwork, and trust.

Strengthen others' abilities to excel.

Inspire others to share a common vision.

Recognize the accomplishments of others.
■ Achieve extraordinary results in your organization and role by:
Creating higher performing teams

Generating increased sales and satisfaction levels

Fostering renewed loyalty and organizational commitment

Enhancing motivation and the willingness to work hard

Increasing retention, reducing absenteeism and turnover
The Leadership Challenge® Facilitator Training
March 14-15, 2018
8:00a.m.-5:00p.m.EST
About The Leadership Challenge Faciltator Training

In order to attend The Leadership Challenge Facilitator Training, you must have completed The Leadership Challenge two-day workshop.  It is assumed that those attending Facilitator Training have at least five years experience in professional training, facilitation, adult education and/or line management.  In this two day training, participants will:
- Become grounded in the research foundation for the Kouzes and Posner model (The Five Practices of Exemplary Leadership)
- Understand how to explain and do basic interpretation of a Leadership Practices Inventory (LPI) report
- Become familiar with the workshop agenda and processes for facilitating a 2-Day Leadership Challenge Workshop
- Get experienced advice about what works and what challenges there are in presenting the material
- Learn experiential activities that illustrate The Five Practices and make them come alive 
- Practice facilitating at least one module of the workshop and receive feedback from highly experienced facilitators
- Observe key workshop modules presented by others and participate in feedback and discussion
- Practice debriefing experiential activities
- Give a short "Speed Lead" presentation to become acquainted with frequently asked questions that arise during a TLC workshop
What you'll leave the training with:
- An in depth knowledge of and understanding of the Kouzes and Posner model
- All the elements of a successful leadership development intervention with guidelines for customization
- Complete facilitator kit with script and suggested DVD case studies to illustrate The Five Practices of Exemplary Leadership
- Certificate of achievement as a Level 1 Leadership Challenge Workshop facilitator
- Eligibility to apply to become a Level 2 Leadership Challenge Certified Facilitator 
THE LEADERSHIP PRACTICES INVENTORY® (LPI) COACH TRAINING PROGRAM
March 16, 2018
8:00a.m.-5:00p.m. EST
About The Leadership Practices Inventory® (LPI) Coach Training Program
LPI® Coach Training offers an in-depth exploration of the LPI®: Leadership Practices Inventory®, the cornerstone of the powerful evidence-based leadership development program created by James M. Kouzes and Barry Z. Posner, authors of the best-selling book, The Leadership Challenge®. The program has two parts: a live webinar and a one-day, in-person workshop. In the one-day program, attendees will learn about the evidence behind and the development of the instrument from Jim Kouzes and Barry Posner, become familiar with the intricacies of the LPI® reports, and understand how to effectively help leaders make sense of their feedback, in both a group setting and one-on-one coaching.  This program is typically attended by independent consultants looking to use the LPI® with their clients, internal organizational coaches looking for a research-based, 360° assessment to aid in talent development, or anyone using The Leadership Challenge® in their practice or organization who is looking to strengthen their LPI® knowledge.
Program Outcomes
- Describe LPI® feedback report features, as well as the interrelationship among the 30 behaviors
- Learn key practice and behavior insights and conduct thoughtful analysis of the LPI® Feedback reports
- Learn about The Leadership Challenge® resources for helping others gain the most benefit from the LPI®
- Demonstrate effective LPI® debriefing approaches with a partner
- Become a "Trained LPI® Coach"
You may choose to attend any or all of these training opportunites the week of March 12th.  The registration fee includes all meals and snacks.  Registration fee does NOT include overnight accommodations and transportation.  The Retreat Center is located about 20 minutes from Downtown Orlando.  Please contact your facilitators for hotel options where we have negotiated rates. We may be reached at shoel@aol.com or amy.savage@finepointsleadership.com.  We hope to see you in March!
Your Instructors and Coaches

  Amy Savage
   LPI® Coach Certified
In 2004, she co-founded Fine Points and has managed operations ever since, building a strong, relationship-based service organization. Fine Points is a Leadership Challenge® Global Training Partner, that has taken over 30,000 leaders through the LPI assessment. As a LPI® coach and Leadership Challenge Certified Master Facilitator, Amy is passionate about helping empower others to thrive in their places of work as well as in their personal lives.
With over 18 years experience with the LPI® and its authors, James M. Kouzes and Barry Z. Posner, she is a raving fan of the feedback process and its power to effect change in people's personal and professional lives.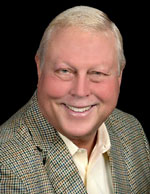 Stephen Hoel is President of Diversity Leadership Consultants, which was formed in 2001 as a leadership development organization focusing on improving the effectiveness of leadership and team skills.  Stephen has a vast arrary of operational experience in the hospitality industry in both operations and management and human resources with Walt Disney World Resort Hilton, Marriott and other indpendent hotel and restaurant organizations.  
His twelve years with Walt Disney World Resort enabled him to develop facilitation skills in leadership and managing diversity.  He has had great success in designing and deliverying specific leadership and team interventions, facilitation of leadership and diversity classes, and multicultural leadership development.  
When & Where

The Canterbury Retreat & Conference Center
1601 Alafaya Trail
Olviedo, FL 32765


Monday, March 12, 2018 at 8:00 AM

-

Friday, March 16, 2018 at 5:00 PM (EDT)
Add to my calendar
Organizer
Organizations around the world trust Fine Points to develop their leadership teams – a responsibility we meet every day with passion, expertise, integrity and results. For fourteen years, our clients have trusted us to deliver insights and programs that help shape world-class leaders at every organizational level. Today, we are their partner in developing individuals, teams and organizations to achieve their potential.