Description
Certificate Program:

Executive Leadership: Leadership & Supervision
---
The Nonprofit Leader is a role model who sustains the workplace excellence necessary to achieve and surpass organizational vision and goals. This workshop will provide tools to assess effectiveness and techniques that will help create High Performance Environments.
In this workshop, participants will:
- Identify key factors that contribute to the development and advancement of the "best of the best" organizations
- Assess the effectiveness of their area of responsibility
- Learn concrete and specific steps to take to achieve outstanding performance of individuals and group
This workshop is a required course for the Executive Leadership Certificate & Leadership & Supervision Certificate.
For assistance, please contact:
Lakimja Mattocks
lmattocks@supportcenteronline.org
917-522-8309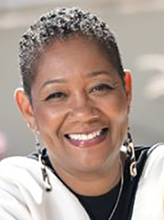 Kim Mitchell
Kim Mitchell is a Senior Fellow at the Support Center, often recognized for her fresh perspective on innovative philanthropy, social entrepreneurship and stakeholder and community engagement. Kim has decades of experience in leadership positions in philanthropy, human resources, and consulting while at JPMorgan Chase & Co. and Xerox Corporation. As the former Northeast Region Executive for JPMorgan Chase Foundation, Kim led philanthropic, civic and employee engagement activities and managed an annual social investment portfolio of over $40 million in grants and strategic sponsorships. Kim currently serves on the National Board of Directors of Jumpstart for Young Children, Board of Directors for the Center for Children's Initiatives (CCI), and advisory committees for FirstStep NYC and The Educational Alliance College Access & Success Program. An important voice and business champion for strong early learning systems, Kim also has deep content knowledge and is a noted public speaker on educational and economic equity, comprehensive community revitalization, and strategic philanthropy. A graduate of Lake Forest College in Illinois with a B.A. in Urban Studies, Kim enjoys building and working with teams that have a thirst to learn, compulsion to share, and a bias for action.
---
PRICING BY ORGANIZATIONAL BUDGET:
1. $200,000---------------------
$70.00
2. $200,000 - $999,999--------
$110.00
3. $1,000,000 - $5,000,00-----
$145.00
4. $5,000,000+-----------------
$175.00
5. Unaffiliated / Student--------
$70.00