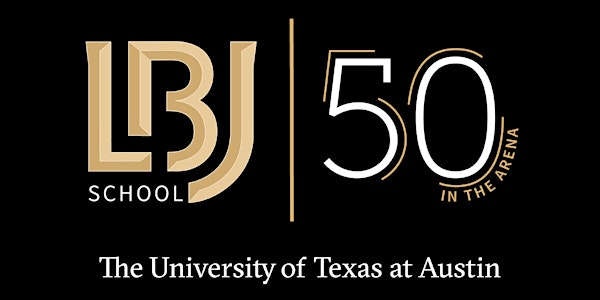 The LBJ School 50th Anniversary Forum II: Defining a New Destiny
Forum II: In the Arena: Defining a New Destiny
About this event
***STREAMING LIVE ON LBJ50.org***
Never before has humanity faced today's level of crisis and uncertainty, change and scale of disruption. But it is also a tipping point in history. There is a renewed seriousness of purpose around the fight for racial justice and equity--a fight that gained traction in the LBJ era but has since stalled. This forum sheds light on the leadership and vision that can lead us forward.
Join us for an evening with some of today's leaders in the fields of finance, philanthropy, healthcare, policy making and more.
Speakers include: Stacey Abrams, Founder of Fair Fight Action, Pete Buttigieg, former presidential candidate and Mayor of South Bend, Indiana, Jamie Dimon, JPMorgan Chase Chairman and CEO, Melinda Gates, Co-Chair of the Bill and Melinda Gates Foundation and Founder of Pivotal Ventures, Lynda Johnson Robb and Admiral William McRaven, U.S. Navy (Ret.).
You can see the full line up of speakers at LBJ50.org.