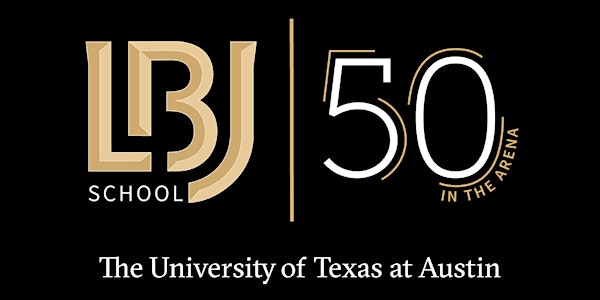 The LBJ School 50th Anniversary Forum I - The LBJ Era...to Today
The Destiny of Democracy: From LBJ to Today
About this event
**STREAMING LIVE TONIGHT AT 7 P.M. (CT) on LBJ50.org. Push boundaries. Break glass. Shape the future. From civil rights and higher education to Medicare and space exploration, Lyndon B. Johnson embraced transformative change. He was a big thinker and an even bigger doer–reflected in the DNA of the public affairs school he founded 50 years ago. By linking the LBJ legacy to the work of today's extraordinary thinkers and doers, this forum challenges new generations of leaders to fight for change at a time of global crisis and uncertainty.
Join us for an evening with some of today's most noted individuals in science, philanthropy, technology, education and more.
Speakers include: Tom Freston, ONE Campaign Chairman; Luci Baines Johnson; Martine Rothblatt, United Therapeutic CEO; Rajiv Shah, CEO of the Rockefeller Foundation; Darren Walker, president of the Ford Foundation; and Sherrie Westin, president of Social Impact and Philanthropy at Sesame Workshop.
You can see the full line up speakers at LBJ50.org.