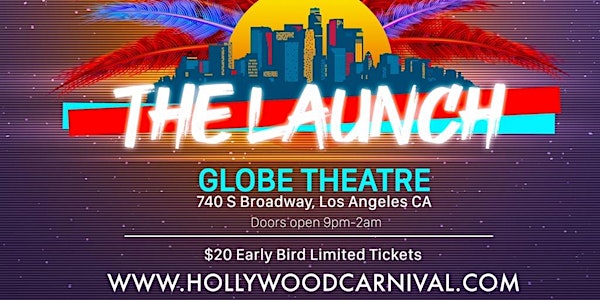 Location
The Globe Theatre
740 S Broadway
Los Angeles, CA 90014
United States
The Launch 2020 (Hollywood Carnival)
About this event
"THE LAUNCH"
The official opening event for the Hollywood Carnival season
takes place from 9pm to 2am on Saturday March 7th at the Globe Theatre (740 S Broadway, Los Angeles, CA)
The Hollywood Carnival Launch is a dynamic showcase of feathered fashion and creativity led by the participating bands for the season. Each band will launch and display their official theme for parade day in grandiose fashion set with theatrical mood and props, lots of excitement and energy as the models take to the runway.
This is event sets the tone for Hollywood Carnival each and every year and is one not to miss.
See you there!!!!