The Latinization of Florida: Comparing the Cuban and Puerto Rican Diasporas
Join Dr. Jorge Duany for a discussion about the Cuban and Puerto Rican Diasporas in Florida.
About this event
Zoom Link will be emailed upon registration for this event.
Florida's Hispanic population increased spectacularly from 2.6 percent of the total in 1960 to 26.2 percent in 2020. The two main groups of immigrants were Cubans and Puerto Ricans, who clustered in the Miami and Orlando metropolitan areas.
This presentation will examine the main demographic characteristics of each migrant flow, as well as their settlement patterns. Then it will compare the socioeconomic profile of Cubans and Puerto Ricans in Florida and some of their cultural practices. Finally, the presentation will assess the impact of Cuban and Puerto Rican voters on Florida's political landscape, particularly during presidential elections.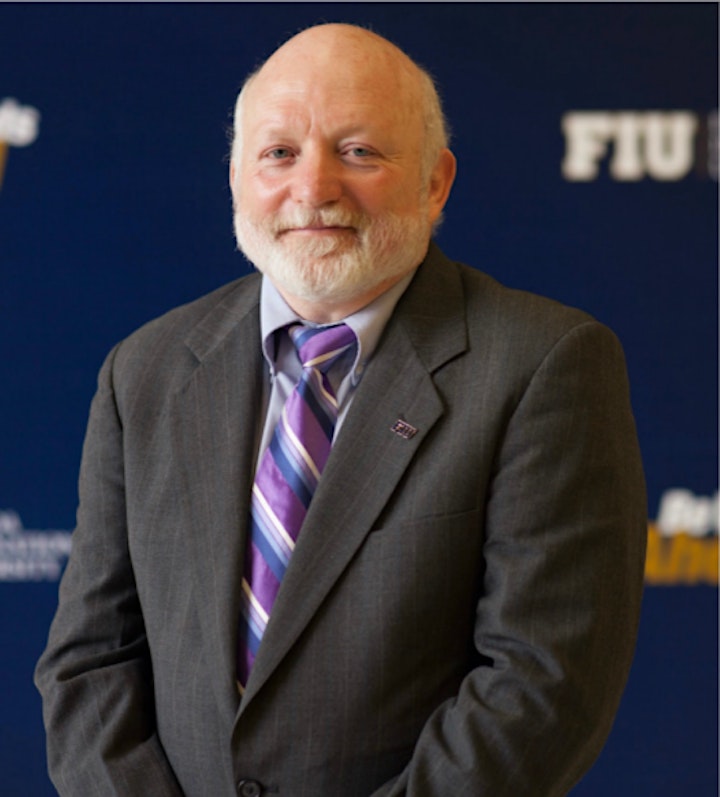 Jorge Duany, Ph.D., is Director of the Cuban Research Institute and Professor of Anthropology in the Department of Global & Sociocultural Studies at Florida International University.
Born in Cuba and raised in Panama and Puerto Rico, Dr. Duany previously served as Acting Dean of the College of Social Sciences and Professor of Anthropology at the University of Puerto Rico, Río Piedras (UPR). He also served as Chair of the Department of Sociology and Anthropology and Director of the journal Revista de Ciencias Sociales at UPR. He has held visiting research and teaching appointments at several U.S. universities, including Harvard, Connecticut, Wisconsin, Florida, Michigan, Pennsylvania, and the City University of New York. He earned his Ph.D. in Latin American Studies, specializing in anthropology, at the University of California, Berkeley. He also holds an M.A. in Social Sciences from the University of Chicago and a B.A. in Psychology from Columbia University.
Dr. Duany has published extensively on migration, ethnicity, race, nationalism, and transnationalism in Cuba, the Caribbean, and the United States. He has also written about Cuban cultural identity on the island and in the diaspora, especially as expressed in literature, music, art, and religion. He is currently a member of the editorial boards of the academic journals Latino Studies and CENTRO: Journal of the Center for Puerto Rican Studies, and previously served on the editorial boards of Caribbean Studies, Cuban Studies, Latin American and Caribbean Ethnic Studies, and New West Indian Guide. He has lectured widely throughout the United States, Latin America, the Caribbean, and Europe.
Dr. Duany is the author, co-author, editor, or coeditor of twenty-two books.
Support for this event was made possible by a grant from the Andrew W. Mellon Foundation.
Organizer of The Latinization of Florida: Comparing the Cuban and Puerto Rican Diasporas