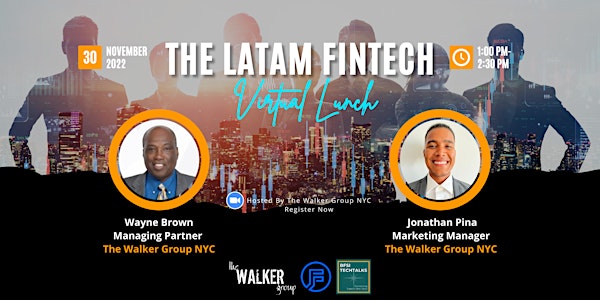 The Latin America FinTech Virtual Lunch
The Latin America FinTech Virtual Lunch is focused on expanding connections for FinTech executives in Latin America across other regions.
About this event
FinTechs from the Latin America region continues to grow and expand. The FinTech Virtual Lunch identifies opportunities in the region to connect the FinTech executives from other countries for potential collaboration and partnerships. Whether you represent a start-up, involved in a capital raising journey or an investor, the Latin America FinTech Virtual Lunch has a virtual seat for you.
At this event we have invited a number of CEOs representing companies from Mexico, Colombia and Chile to speak about opportunities and collaboration.
This is the last FinTech Virtual Lunch for 2022 and looking forward to more momentum in 2023.
The contact information is via Zoom: Meeting ID 826 8853 5841, Passcode 084454