Description
The globalization of economy has encouraged more and more companies to enter the international market. It becomes more imperative for companies to understand the latest intellectual property laws and policy trends in the U.S. and China to have a smooth transition during localization in the target countries. As a bridge of innovation and development between China and the U.S., ZJ Future helps the enterprises of Zhejiang and other areas in China to expand their business in the United States as well as offers accelerating service for American startups to enter the global market.
On March 23, we will invite Ms. Hongyan Wang, a partner of Zhong Lun Law Firm, Barry Taylor, a partner of the Silicon Valley office of Wilson Sonsini Goodrich & Rosati, and Yitai Hu, a senior partner of the Silicon Valley office of Wilson Sonsini Goodrich & Rosati to share the latest intellectual property policies and strategies in the U.S. and China.
Agenda:
1:30 pm-2:00 pm Check-in
2:00 pm-2:10 pm Opening Remark
2:10 pm-2:40 pm Latest Intellectual Property and Technology Transfer Policies in China (Ms. Hongyan Wang)
2:40 pm-3:10 pm Questions to Answer Before You Start Up Your Own Company (Mr. Barry Taylor)
3:10 pm-3:20 pm Coffee Break
3:20 pm-3:50 pm How to Avoid IP Entanglement with Your Former Employee/Employer (Mr. Yitai Hu)
3:50 pm-4:10 pm Case Studies of Intellectual Property Transaction (Ms. Hongyan Wang)
4:10 pm-5:00 pm Q&A and Networking
Speakers: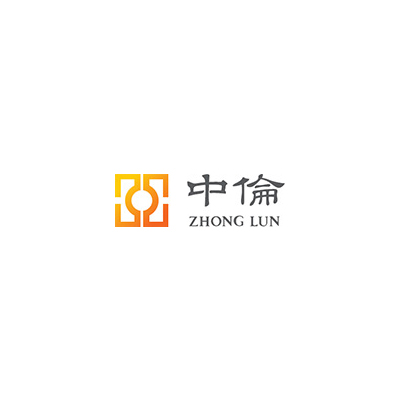 As a long-term partner of ZJ Future, Zhong Lun is committed to providing various legal services related to the protection and operation of intellectual property rights for incubating enterprises in ZJ Future. Zhong Lun Law Firm, LLP, founded in 1993, was among the foremost law firms approved by China's Ministry of Justice. After years of rapid and steady growth, Zhong Lun has become one of the largest full-service law firms in China. Today, it is an international law firm with 16 offices over the world (including three US offices in New York, San Francisco, and Los Angeles), with 315 partners and more than 2,000 professionals. Zhong Lun is honored with the most Band One recommendations of practice areas by Chambers and Partners for a consecutive of six years.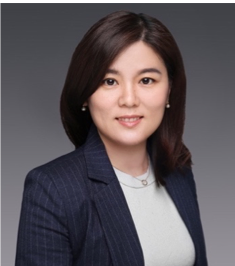 Ms. Hongyan Wang, partner of Zhong Lun, specializes in legal services in intellectual property, oversea investment and capital market. She has undertaken international investments, technology transfer and licensing programs for many Chinese companies in Vietnam, South Korea, Bangladesh, Italy, Spain, the UK, Israel, Australia, and the Netherlands, etc. Meanwhile, she has extensive experience in helping foreign companies to do IP operation and franchise projects in China.
Ms. Hongyan Wang was honored as the Outstanding Females Lawyers in Zhejiang Province, selected as the Zhejiang Outstanding Female Lawyer and the Outstanding IP Lawyers by Zhejiang Direct Lawyers Association. She was also selected as one of the five Chinese Lawyers referred by ACLA (All China Lawyers Association) to attend UIA (Union Internationale des Avocats) conference. She is the member of ACLA Foreign-related Leading Talents and member of Cross-Border Lawyers of Strategic Construction Project. She was also appointed as the Evaluation Expert for Enterprise Overseas R&D Platform of Science Technology Department of Zhejiang, Vice Director of Intellectual Property Committee of Zhejiang Lawyers Association, and Commissioner for Zhejiang Youth Federation.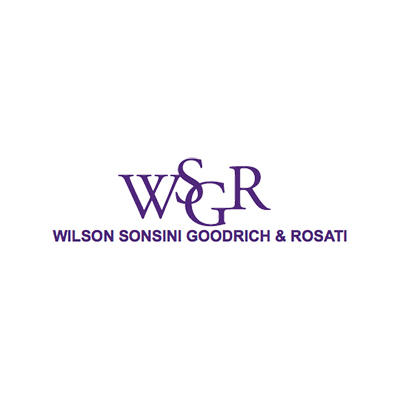 Wilson Sonsini Goodrich & Rosati (WSGR), founded in 1961, is a law firm in the United States that specializes in business, securities, and intellectual property law. WSGR provides legal services to technology, life sciences, and growth enterprises worldwide, as well as the venture capital firms, private equity firms, and investment banks that finance them.
WSGR ranked No . 2 on the Silicon Valley Business Journal's 2018 list of the largest IP law firms in Silicon Valley based on the number of IP lawyers in the area. WSGR and several of its attorneys ranked highly in the sixth edition of IAM Patent 1000 2017 – The World's Leading Patent Professionals . Specifically, the firm is recognized as a top law firm for IP transactions nationwide. In California, the firm is highly recommended for IP transactions and recognized among the top law firms for IP litigation. WSGR has advised companies including Google, Bloomberg, Twitter, LikedIn, Expedia, Dropbox, HTC, Symantec, Netflix, etc.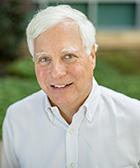 Barry Taylor is a partner in the Palo Alto office of Wilson Sonsini Goodrich & Rosati with 35 years of experience as a corporate and securities attorney and investment professional.
From 2000 to 2010, Barry was a managing director in the technology, media, and telecom group of Warburg Pincus, a global private equity firm. He served as the head of the firm's Silicon Valley office from 2000 to 2008. While at Warburg, Barry worked on investments in the United States, India, and China, and represented the firm on the boards of six portfolio companies.
Prior to joining Warburg Pincus, Barry was a senior corporate and securities partner at Wilson Sonsini Goodrich & Rosati for more than 16 years. During this time, he worked on numerous public financings as both issuers' and underwriters' counsel, and served as public securities counsel on disclosure, reporting, and proxy matters. This included representing 28 companies on their initial public offerings and underwriters on 40 initial public offerings. He also represented companies and investors in numerous private financings of preferred stock, convertible debt, and bridge loans with warrants. In addition, Barry negotiated and structured merger and acquisition transactions for both public and private companies. His clients included companies in a variety of sectors, including software, clean technology, healthcare, biotechnology, Internet, communications, and semiconductors.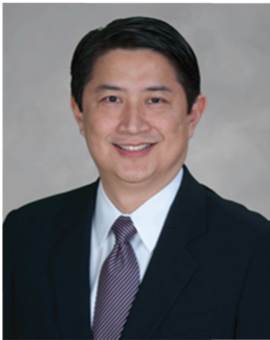 Mr. Hu Yitai is a senior partner of the Silicon Valley office of Wilson Sonsini Goodrich & Rosati. Mr. Hu provides legal services to clients in a variety of areas, including intellectual property litigation and counseling, economic espionage and related white-collar crime, commercial litigation and arbitration, and mergers and acquisitions.
As an internationally recognized intellectual property litigation lawyer and legal expert, Mr. Hu is the lead attorney in a number of litigation cases in US and state courts, covering patents, trade secrets, economic espionage, and licensing disputes. Mr. Hu also has extensive experience in the US International Trade Commission's investigations. He has handled several cases and served as the lead counsel for one of the cases.
In the United States, Mr. Hu was named by the San Francisco Daily Journal in 2011 as one of "California's most outstanding 75 intellectual property litigation lawyers". In 2008, as a top intellectual property attorney under the age of 45 in the United States, he was selected as one of the "Top 50 Under 45s under the age of 45" by IP Law & Business. Mr. Hu is also listed as an expert in the field of intellectual property in the Chamber's Global 2011-2015.