The Latest from Blackmagic Design & NewBlueFX @ May 8th LAPPG

Wednesday, May 8, 2013 at 7:00 PM (PDT)
Event Details
 You are invited to the Los Angeles Post Production Group's meeting on:
Wednesday, May 8th, 2013 @ 7pm
What's New at Blackmagic Design
We'll be welcoming back Kendall Eckman who will provide an overview of Blackmagic Design's NAB 2013 products and upgrades, including the new models in their camera family, the Blackmagic Pocket Cinema Camera and the Blackmagic Production Camera 4K, plus DaVinci Resolve 10, the major upgrade which will include upgraded on set tools, upgraded editing features, support for OpenFX plug ins as well as new tools for delivering final project masters to cinemas. Plus, we'll get introduced to four new Ultra HD products including the Blackmagic Audio Monitor, their first audio focused product line. Come learn more and have any questions answered about these recently announced products!
NewBlueFX's Latest Bundles
Travis White, VP of Product Development, will be showing the latest updates and features to Titler Pro 2.0 which is now compatible with After Effects. He'll also be showcasing the newest bundles from NBFX – eFX, tFX, cFX and TotalFX and our new Royal Blue support plan. Come see how these plug-in bundles can increase your creativity and save you money.
As always, we will have hot coffee, our amazing giveaway and time for networking with industry professionals.
$5.00 is kindly requested at the door and includes a giveaway ticket.
Don't forget the Showbiz Store & Cafe has food for purchase so leave work a little early and come grab a bite before the meeting!

Location: Showbiz Store & Café
500 S. Sepulveda Blvd. Ground Floor
Los Angeles, CA 90049
MARK YOUR CALENDAR FOR THESE UPCOMING EVENTS

ADOBE MAX 2013
May 4-8, 2013
Los Angeles, California
One of the best places to learn about innovations in the industry and within Adobe is at Adobe MAX 2013. Don't miss this opportunity to discover the latest tools and techniques, network with your peers, and be inspired by the brightest minds in the industry.
Choose from over 300 sessions and labs taught by industry leaders and Adobe experts. Customize your MAX experience by mixing and matching sessions from all five MAX tracks: Web Experiences, Design and Creativity, Digital Publishing, Gaming or Video. Click here to learn more and register.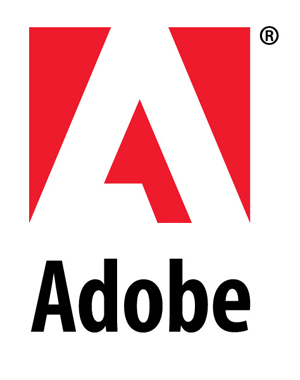 NEXT LAPPG MEETING
Come celebrate LAPPG's 5th Anniversary on Wednesday, June 12th at 7pm with our first Industry Mixer! We'll have an open bar, amazing giveaways (including a DaVinci Resolve) and a member showcase. This is the meeting you've been waiting for all year. Bring your business cards and come meet other industry pros, raise a glass and help us celebrate this exciting milestone!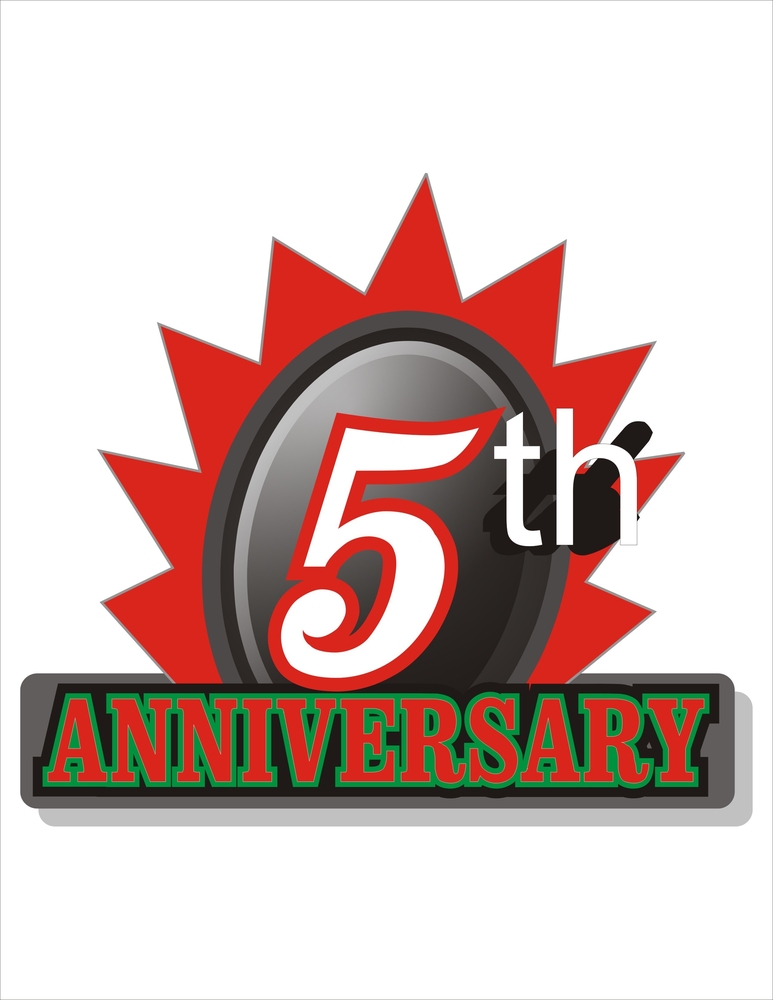 ---
AJA 

For those that did not get a chance to make it out to NAB, AJA had some
exciting announcements.  It was a very successful show for the company including receiving awards for four new products released and shipping at NAB 2013; the Ki Pro Quad 4K/2K Portable Digital Recorder, the Corvid Ultra 2RU external PCIe 2.0 chassis for high frame rate 4K workflows and more, the ROI Mini-Converter for integration of computer signals into SDI video and the Hi5-4K Mini-Converter for conversion of 3G-SDI 4K signal paths to a single convenient 4K HDMI 1.4a connection.

To learn more about these products visit the links below:

A MASTER LIGHTING CLASS FOR VISUAL EFFECTS AT MOLE RICHARDSON WITH BRUCE LOGAN ASC
Join LAPPG Member Bruce Logan on May 6th, 2013 from 9:30am to 5:00pm for this special event.
**Bruce shot the opening sequence in 2001 A Space Odyssey.
**He blew up the Death Star in Star Wars.
**Made the tail-fin prowl through the clouds in Airplane.
**Shot the movie's first journey into cyberspace when Tron fights for the users.
**Pushed Lily Tomlin, The Incredible Shrinking Woman, down her own garbage disposal.
**Set LA on fire in the opening scene of Blade Runner.
FX shots are primarily the combination two or more different ELEMENTS created at different times and locations that must be COMPOSITED into one image.
The KEY to successful COMPOSITES is that the LIGHTING of all the ELEMENTS, whether they be LIVE ACTION or CGI, puts them into the "same world."
This class is for BEGINNING CINEMATOGRAPHERS as an overview of matting and for EXPERIENCED DPs wishing to move into more complex VFX/LIVE-ACTION shoots.
Part 1: MASTER LIGHTING CLASS
Part 2: PRACTICAL WORKSHOP
For more information and to register:
http://training.abelcine.com/event/lighting-for-vfx-with-bruce-logan-asc-los-angeles/
CALL FOR ENTRIES - HOLLYSHORTS FILM FESTIVAL
The 9th Annual HollyShorts Film Festival, scheduled for August 15-25, 2013 at the world famous Chinese Theatre, is now accepting submissions.  (www.withoutabox.com/login/4655). This festival has been ranked by MovieMaker Magazine for the third time as one of the Top Festival's Worth the Entry Fee, the 2013 HollyShorts Film Festival is set to award over $100,000 in prizes.
HollyShorts Film Festival will include: an opening night ceremony at the TCL Chinese Theatre for 1,000 attendees, fest screenings, filmmaker Q&A's, panels with top industry executives and players, and private receptions taking place in venues throughout Hollywood during the entire week of the celebration. HollyShorts winners also receive a 1st look distribution deal with the ShortsHD television channel. The Best Horror/Thriller Film receives a 1st look deal with FEARnet and coverage with Fangoria Magazine.
This year, HollyShorts has added a 3D short film category and is accepting short form content for a special 3D showcase.
HollyShorts is accepting submissions in the following categories: Short Live Action, Short Animation, Short Documentary, Music Video, Web Series, Commercials, Trailers, and 3D Shorts.
The HollyShorts Film Festival 2013 submissions regular deadline is April 12, 2013 and late deadline is May 24, 2013.  For prices and additional information visit Withoutabox.
---
MORE FROM NAB 2013

It was great having MelroseMAC last month share the hotest NAB had to offer. If you want more info on what went down at the show visit Larry Jordan's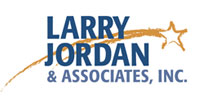 STAY CONNECTED WITH THE LAPPG

Stay up to date with special member offers, discounts and news!

"Like" our NEW Facebook LAPPG fanpage!
And don't forget to follow us at twitter.com/losangelespost!
---
We graciously thank the following partners for their generosity and support for our monthly meetings. Please visit them:
AJA Video Systems, Adobe, Artbeats, Blackmagic Design, BorisFX, Creative Handbook, CrumplePop, Digieffects, FilmTVSound.com,  Focal Press, Hewlett Packard, HollyShorts, Imagineer Systems, Intelligent Assistance, Larry Jordan & Associates, Lynda.com, MelroseMAC, Moviola, Noise Industries, Peachpit, Post Production Buyers Guide, Pro Sound Effects, ProductionHUB, Showbiz Store & Cafe, Shutterstock, SmartSound, Telestream, UsedAV.com, WoodysSoundAdvice.com.
We look forward to seeing you on May 8th!
Sincerely,

Los Angeles Post Production Group
Please visit www.lappg.com for member offers, book reviews, job listings, industry news and more.
When & Where

Showbiz Store & Cafe
500 S. Sepulveda Blvd.
Ground Floor
Los Angeles, 90049


Wednesday, May 8, 2013 at 7:00 PM (PDT)
Add to my calendar
Organizer
Los Angeles Post Production Group
The Los Angeles Post Production Group is a professional organization for people with a passion for film, video and the digital media finishing process.

The LAPPG discusses all aspects of post production, from picture and sound editing to color correction, visual effects, codecs, storage and post workflows.

Expert presenters and leading companies come to our monthly meetings and share new technologies, techniques, tools, products and best practices to aid us in telling great stories.
We also provide our members with great offers and discounts as well as opportunities to network and make industry connections.
Membership is free and you need not live in Los Angeles to take advantage of this great resource.
To become a member please email your name and information about yourself to membership@lappg.com.
The Latest from Blackmagic Design & NewBlueFX @ May 8th LAPPG