The Lasting Impact of Early Childhood Hunger - Anna Johnson, PhD
Description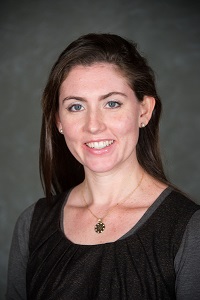 According to the United States Department of Agriculture, 13.1 million children in the United States live in homes with insufficient food and go hungry. While Lancaster is often referred to as the Garden Spot of Pennsylvania, many families with young children in our community struggle to provide healthy foods for their families. A shocking number of children in the Lancaster Community go to bed hungry each night or are sent to school in the morning with an empty stomach.
The impacts of childhood hunger are lasting and far reaching. According to Dr. Anna Johnson, "When children were 9 months old, those who experienced food insecurity were more likely five years later, in kindergarten, to have lower reading and math scores than similar low-income 9-month-olds who didn't experience food insecurity." They were also more likely to be hyperactive and throw tantrums in the classroom.
What do we know about the impacts of hunger on child development? What steps can be taken to help assure that every child has access to the appropriate, healthy and nutritious foods necessary to grow up happy and healthy. The issue starts years before many children enter a classroom or pre-k program.
"Preschoolers at least are getting some access to food in their preschool classrooms if they go to preschools, or their child care centers," says Johnson. Little babies and toddlers, on the other hand, don't have this option.
Join CHI St. Joseph Children's Health and Anna Johnson, PhD for an evening discussion exploring the topic of childhood hunger and its lasting impact. Learn about the devastating impacts hunger can have on child development and learning as well as strategies being implemented across the country that are showing progress in overcoming food insecurity for families across the United States.
This special engagement is free to the public (a donation is appreciated). The lecture and discussion will begin at 7PM. Participants are invited to arrive early for a dessert reception starting at 6:00PM prior to Dr. Johnson's presentation.
Date and Time
Location
Refund Policy