The Last Animals ***Buy tickets at the Michigan Theater on June 21***
Sales Have Ended
Registrations are closed
***Ticket sales for The Last Animals have ended online, but you can still buy tickets at the Michigan Theater Box Office on June 21***
Sales Have Ended
Registrations are closed
***Ticket sales for The Last Animals have ended online, but you can still buy tickets at the Michigan Theater Box Office on June 21***
Description
This year, Galaxy brings you Kate Brooks' film, The Last Animals, which explores the conservationists, scientists and activists battling poachers and criminal networks to protect elephants and rhinos.
Featuring a performance in honor of UN World Refugee Day (June 20) by musician & activist Emmanuel Jal and Q & A with Director Kate Brooks.
2:00-3:00PM - Red Carpet photos & Awards Ceremony - join us!
3:00-5:00PM - "The Last Animals" film screening & panel discussion.
5:00-6:00PM - Reception with light refreshments to follow.
Tickets are $15 and a percentage of your ticket purchase proceeds will benefit The Last Animals Foundation Tickets also available day of at the Michigan Theater. Documentary. 92 min. NR.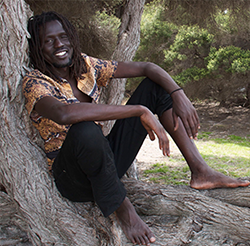 Musician & Activist
Emmanuel has helped youth in refugee camps and throughout the shattered school systems of South Sudan to retain focus and ambition amidst suffering. He consults to international organizations and conducts leadership seminars around the world for those, youth and adult, seeking to hone their sense of purpose for their life's work and meet the needs of non traditional or formerly traumatized learners. He has won numerous peace awards for the positive work accomplished not only by his music but also, increasingly, his public speaking and philanthropy. He has released five award nominated studio albums and works alongside Amnesty International as a spokesperson.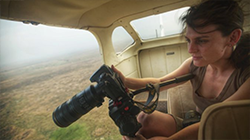 Director
A world-renowned photographer, Kate has chronicled conflict & human rights issues for nearly two decades. Her photographs are regularly published in TIME, Newsweek, The New Yorker a& Smithsonian. In 2012, Kate was awarded a Knight-Wallace Fellowship at the University of Michigan to conduct research for The Last Animals.
Presented by...