Event Information
Location
Danby
The Maple Blondie Farm
Danby, VT 05739
Join us for the 10th year of the Land Rover Muddy Chef Challenge. The theme this year is "CHRISTMAS, IN JULY, IN THE 1980S
About this event
HO HO HO! After an awful 2020 (and the cancellation of the Muddy Chef Challenge) we are back! We are in a totally new and beautiful site in Southern Vermont. Located on a private 90-acre farm in Danby, Vermont (Danby is just outside Manchester, VT) - The Maple Blondie Farm. We plan to expand the size of individual campsites this year to allow for larger and more elaborate campsites and setups. The theme this year is "Christmas in July, in the 1980s. Yeah, I know the MCC is in August! Get ready to decorate your campsite, food presentations, and everything else in a wacky 1980s decor and attire. What does that look like? How about something like Miami Vice, meets Don Ho, meets SantaCon, meets The Grinch, with a whole lot of synthesizer and keyboards. Extra points for cassette mixtapes and boom boxes!
Don't forget the fancy dress cocktail party during the Chopped contest.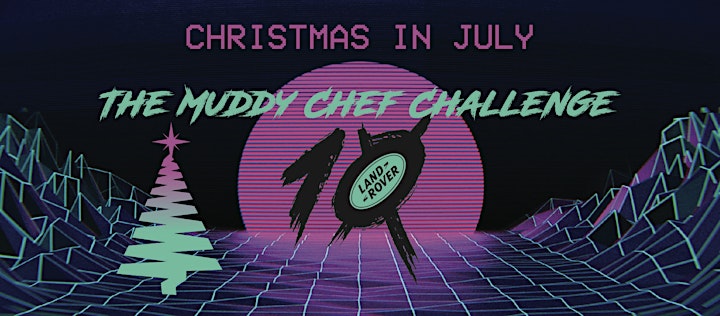 We are charging a bit more this year for a couple of reasons. First - when I moved to Texas, I had to discard a significant amount of MCC gear. And we need the ability to buy all the support elements that make the event so cool (signs, flag poles, pop-ups, registration gear, and on and on). Second, there is a premium on tents, bathrooms, water tanks, rental gear, etc. Already, we are struggling to obtain tents and bathrooms in Vermont as almost every place we call is sold out. And finally, we must transport event gear from Texas, Charleston, SC, and all over the place.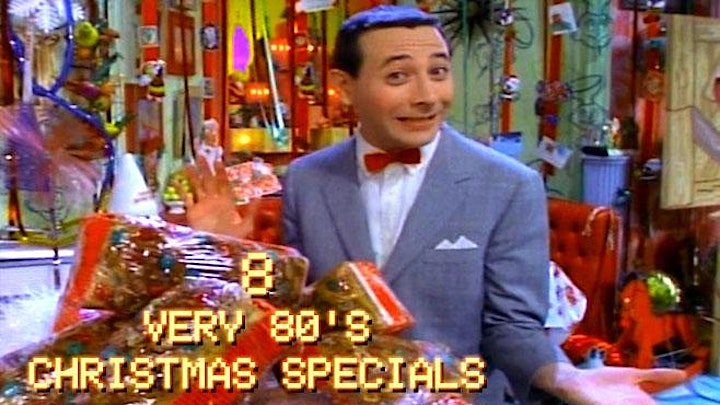 You can look forward to a massive Secret Santa gift-giving extravaganza, the return of Batanero's Beer and Gin Safari, the Heat Miser Cigar Lounge, Aaron Gordon and the always amazing and awesome 13th Street Cocktail Catering crew, the North Pole Bar, the CHOPPED competition, easy access to a huge number of Vermont Class 4 off-road trails, and a whole bunch of new events (Duct Tape Genius for one). As always there will be prizes for the worst christmas sweater, best campsite, best chrtistmas campsite theme, and surprises and new things to do at every turn! This is the TENTH's year of Muddy Chef and we hope you will go all out! If your team won a coveted Muddy Chef Challenge mug be sure to bring it for access into the Hall of Champions!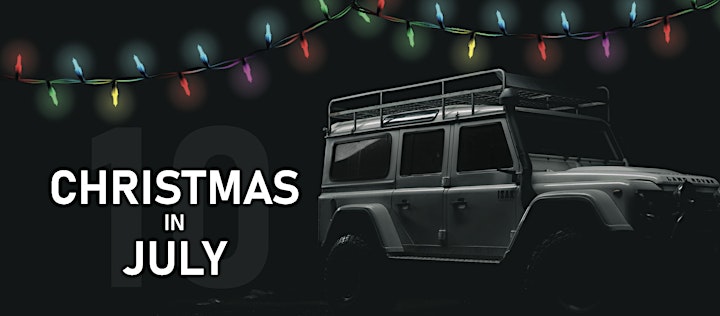 The off-roading will be more challenging this year. Join "Santa Beans and Rendieer keeper Batanero" for guided medium, heavy-duty, and downright NASTY off-road trails. As always we have off-road for every skill level and desire. But, if you want a challenge - you got it. I cannot tell you how excited we are to be able to resume the Muddy Chef Challenge - and to have you with us again!
With regard to Covid 19, we are cautiously optimistic that by August, everyone will be vaccinated, and the spread will be under control. If things change for the worse, we will reevaluate and decide what to do. Your and our staff's safety is of critical importance to us. Remember - early registration ends April 30. After that, registration increases by $100.00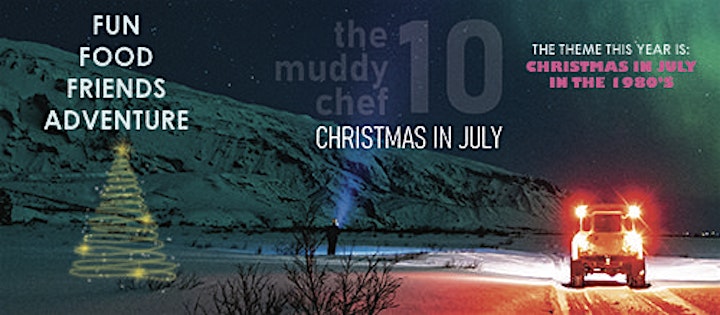 Please note. The maximum number of Land Rovers allowed on each campsite is two. The maximum number of campers for each campsite is 4 adults. We will adjust accordingly for adults with children, large teams, etc. As always, to attend the Land Rover Muddy Chef Challenge - you must drive a Land Rover. You must compete in the Muddy Chef Challenge cooking event on Saturday night and all non-Land Rover support vehicles must be parked in the nearby designated parking area. 
Date and time
Location
Danby
The Maple Blondie Farm
Danby, VT 05739
Refund policy