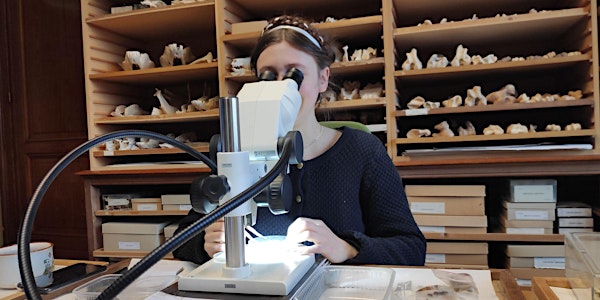 The laboratories of the Royal Belgian Institute of Natural Sciences
Location
Vautierstraat 29
29 Vautierstraat
1000 Brussel
Belgium
Visit of the laboratories of the Royal Belgian Institute of Natural Sciences
About this event
Horaires des visites guidées / Uurregeling van de rondleidingen / Schedule of guided tours
Attention: visites guidées uniquement en néerlandais /Attention : guided tours only in Dutch
Duur / Durée / Duration: 60 min
Non accessible aux PMR / Niet toegankelijk voor PBM / Not accessible for PRM
11.00 (NL)
13.30 (NL)
15.00 (NL)
Kom en ontdek de natuurwetenschappen toegepast op de archeologie: antropologie, archeobotanie en archeozoölogie. Wetenschappers van het Koninklijk Belgisch Instituut voor Natuurwetenschappen leiden je rond in hun laboratoria, vertellen over hun werkwijze en over de in de verschillende disciplines behaalde resultaten. Fascinerende beroepen die ons een beter inzicht geven in het dagelijkse leven in het verleden!
Venez découvrir les sciences naturelles appliquées à l'archéologie : l'anthropologie, l'archéobotanique et l'archéozoologie. Des scientifiques de l'Institut royal des Sciences naturelles de Belgique vous feront visiter leur laboratoire et vous présenteront leurs méthodes de travail ainsi que des résultats obtenus dans les différentes disciplines. Des métiers passionnants qui permettent de mieux connaître la vie quotidienne d'autrefois !
Come and discover the natural sciences applied to archaeology: anthropology, archaeobotany and archaeozoology. The scientists from the Royal Belgian Institute of Natural Sciences will take you on a tour of their laboratories and present their working methods as well as the results obtained in the various disciplines. These are fascinating jobs that allow us to gain a better understanding of daily life in the past!