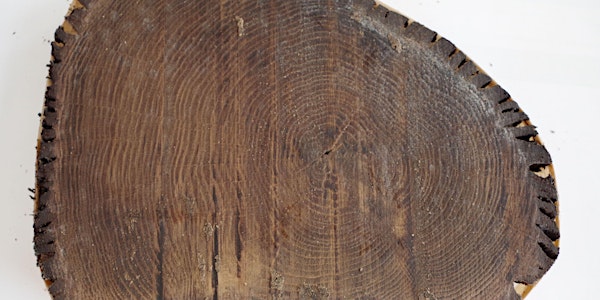 The laboratories of the Institut royal du Patrimoine artistique (KIK-IRPA)
Location
Parc du Cinquantenaire 1
1 Parc du Cinquantenaire
1000 Bruxelles
Belgium
Visit the laboratories of the Institut royal du Patrimoine artistique (KIK-IRPA)
About this event
Horaire des visites guidées / Uurregeling van de rondleidingen / Schedule of guided tours
Durée / Duur / Duration : 2 heures
Accessible aux PMR / Toegankelijk voor PMB / Accessible for PRM
10.00 (FR)
13.00 (NL)
Le matériel archéologique bruxellois à la loupe: L'IRPA vous ouvre ses portes le temps d'une visite ! Venez rencontrer différents spécialistes dans leur laboratoire pour découvrir quelques secrets du passé de Bruxelles. Savez-vous que certaines pièces découvertes durant les fouilles du Parking 58, au centre-ville, ont été radiographiées ? Qu'est-ce que ces images ont bien pu révéler ? Connaissez-vous les différentes méthodes de datation ? Radiocarbone et dendrochronologie apportent des réponses aux archéologues et historiens, aussi bien en datant un charbon de bois qu'une sculpture ou encore une charpente aussi impressionnante que celle de la cathédrale Saints-Michel-et-Gudule. Avez-vous une idée de la provenance des pierres blanches avec lesquelles tant de bâtiments ont été construits à Bruxelles ? Savez-vous qu'il est possible d'identifier les matières premières d'un mortier de chaux, et que dans certains cas un mortier peut être daté par le radiocarbone ? Et que dire de l'expertise unique des spécialistes du papier peint ! Leur inventaire bruxellois a notamment éclairé l'histoire des espaces intérieurs de l'ancien château Eenens-Terlinden, à Schaerbeek. Laissez-vous guider par les scientifiques qui vous dévoileront quelques pans de votre Histoire.
Het Brussels archeologisch materiaal onder de microscoop: Het KIK opent zijn deuren voor u voor een bezoek! Ontmoet verschillende specialisten in hun laboratorium en ontdek zo enkele geheimen van het Brusselse verleden. Wist u dat sommige vondsten afkomstig uit de opgravingen in Parking 58 in het centrum van de stad zijn geröntgend? Wat hebben deze beelden onthuld? Ken je de verschillende dateringsmethodes? Radiokoolstofdateringen en dendrochronologie geven archeologen en historici antwoorden, of het nu gaat om de datering van een houtskool, een beeldhouwwerk of een indrukwekkend gebinte als dat van de St. Michiels en St. Goedele-kathedraal. Hebt u enig idee waar de witte steen vandaan komt waaruit zoveel gebouwen in Brussel zijn opgetrokken? Wist u dat het mogelijk is de grondstoffen van een kalkmortel te identificeren, en dat in sommige gevallen een mortel kan worden gedateerd met behulp van radiokoolstof? En wat te denken van de unieke expertise van behangspecialisten! Hun Brusselse inventaris heeft licht geworpen op de geschiedenis van de binnenruimtes van het vroegere kasteel Eenens-Terlinden in Schaarbeek. Laat u leiden door de wetenschappers, die een enkele deeltjes van uw Geschiedenis zullen onthullen.
The Brussels archaeological material under the microscope: The IRPA opens its doors to you for a visit! Come and meet various specialists in their laboratory to discover some secrets of Brussels' past. Did you know that some of the finds made during the excavations at Parking 58 in the city centre were X-rayed? What did these images reveal? Do you know the different dating methods? Radiocarbon and dendrochronology provide answers to archaeologists and historians, whether they are dating a charcoal, a sculpture or a roof frame as impressive as that of the Saint Michael and Saint Gudula cathedral. Do you have any idea where the white stone from which so many buildings in Brussels were constructed came from? Did you know that it is possible to identify the raw materials of a lime mortar, and that in some cases a mortar can be dated by radiocarbon? And what about the unique expertise of the wallpaper specialists! Their Brussels inventory has shed light on the history of the interior spaces of the former Eenens-Terlinden castle in Schaerbeek. Let yourself be guided by the scientists, who will reveal some parts of your history.