Description
IT'S LONELY AT THE TOP BUT IT DOESN'T HAVE TO BE
Join us for The LA Founders Forum, an exclusive peer-to-peer learning experience for startup founders in Los Angeles who are running growth-stage companies.


WHAT YOU WILL EXPERIENCE
Each Forum session is a stimulating discussion in which participants will:
hear two presentations on pressing business or personal issues faced by fellow founders
learn from the shared experiences and clarifying questions of peers
gain new leadership skills based on the science of emotional intelligence
discover new methods to solve their own business or personal challenges
The Forum follows a process-based approach that uses specific protocols to ensure optimal learning, equal participation, attentive listening, and high engagement. This allows the Forum to leverage the differences among the participants, their personalities and companies, and the presentation topics.


WHO SHOULD ATTEND
Attendance is limited to only 10 participants who must meet the following requirements:

Founder of a company with $500,000+ in revenue and 5+ employees
Heightened level of humility and vulnerability
Ability to arrive on time and stay for the duration of the session


FACILITATORS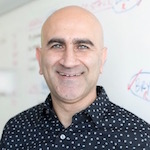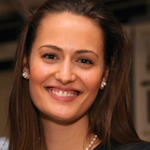 Raman Chadha and Catherine Jelinek are co-founders and partners of The Junto Institute, where they have facilitated and run hundreds of Founders Forums sessions since 2013. Junto alumni say that these Forum sessions "reconcile the business with the self", enabling founders to discover and bring their true selves to their leadership roles.
Raman has over 20 years of experience working with startup and growth-stage companies, and Catherine has nearly 10 years of experience designing and building programs for accelerators and incubators.