Description

---
The L-Project Proudly Presents Frida Fest!
Frida Fest Art and Music Festival is L-Project LA's annual multicultural celebration honoring the life and legacy of Frida Kahlo. Co-sponsored by the City of West Hollywood, this signature fundraising event showcases the talents of local lesbian artists, performance artists, musicians, poets and vendors. Frida Fest brings together a rich blend of cultural vibes designed to stir your soul. Last year's festival was a huge success and brought together over 200 members of the LGBTQ+ community and our supporters.
This year we are so excited to have Vixen Noir, international entertainer and teacher, as our MC. She is a singer, songwriter, recording artist, performance artist, producer and director of live performance and video. She has wowed audiences from San Francisco to Sydney Australia with her sexy, powerful brand of entertainment. She is the founder and director of Unleash Your Fire Performance Academy for Women, a school that provides performance empowerment and artist development coaching for up-and-coming female Artists. Check out her music for free by visiting VixenNoir.com/music.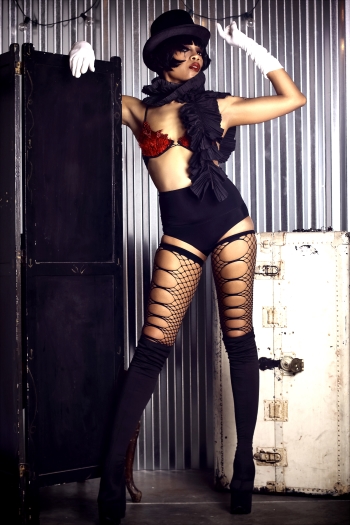 We have an incredible line up this year! We have Vixen Noir as our MC and Performer, Lonely Bones, Liora Paniz and with her student Jo Popadynetz, Halle Johnson, Onatha thee Ahkitect, Kimiko Micah Jean, and Dian Katz. Notorious Jen will be on the decks spinning your favorite hip hop tunes, R&B, and much more!
Early bird tickets are NOW ON SALE!!
DOORS OPEN AT 4P
ART EXHIBIT
NO HOST BAR (beer & wine only)
FOOD & BEVERAGES
General Admission: $15.00 At the door: $20.00
VIP Tickets: $35.00 includes: Table seating, complimentary wine & sangria.
18+ over
---
THIS EVENT IS NOT OPEN TO THE PUBLIC. ALL TICKET HOLDERS MUST ARRIVE BEFORE 7PM OR ACCESS WILL BE DENIED.
Contact Chris at info@lprojectla.org or call/text 310.310.4340 for questions.
All tickets purchased are considered tax deductible donations to:
The L-Project, 723 Westmount Drive, #206, West Hollywood, CA 90069 Phone: 310.854.0443
Tax Exempt # 47-2781364