Description



Kush Films is proud to present a special screening of thriller Roman J Israel Esq starring the 2018 Best Actor nominee Denzel Washington.

Get your tickets now and join us on Thursday 19th April for this special screening and after-film discussion entitled 'Kill The Myth: Black Films Do Sell' with a special industry guest panel.


Roman J. Israel, Esq. is set in the underbelly of the overburdened Los Angeles criminal court system. Denzel Washington stars as a driven, idealistic defense attorney whose life is upended when his mentor, a civil rights icon, dies. When he is recruited to join a firm led by one of the legendary man's former students – the ambitious lawyer George Pierce (Colin Farrell) – and begins a friendship with a young champion of equal rights (Carmen Ejogo), a turbulent series of events ensue that will put the activism that has defined Roman's career to the test.

Starring: Denzel Washington, Colin Farrell and Carmen Ejogo.
Dir: Dan Gilroy
USA / 129 mins / 12A

Academy Award® winner Denzel Washington is Roman J. Israel, Esq
#RomanIsraelMovie
Official Trailer: https://youtu.be/HdfFVe40Xto

Date: Thurs 19th April 2018
Venue: Regent Street Cinema, 309 Regent Street, London, W1B 2UW

Times:
7.30pm Networking in the bar
8.00pm: Films starts
10.10pm – 11.00pm: Panel Discussion: Kill the myth #BlackFilmsDoSell
Host: Marlon Palmer (Kush Films)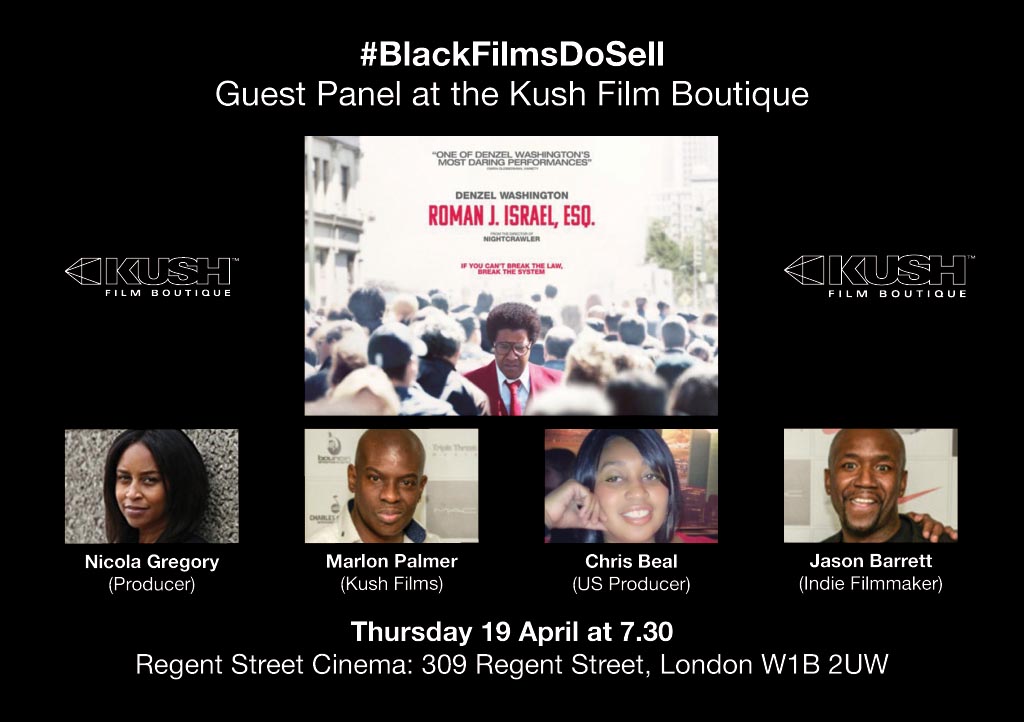 Tickets: £15 (Annual Membership: £115 / £195 Joint Membership)
(All tickets/memberships sold directly through Kush Films).


Kush Films (all inquiries)
Tel: 0203 070 3200 / 07961 977 749 / E: info@kushfilms.com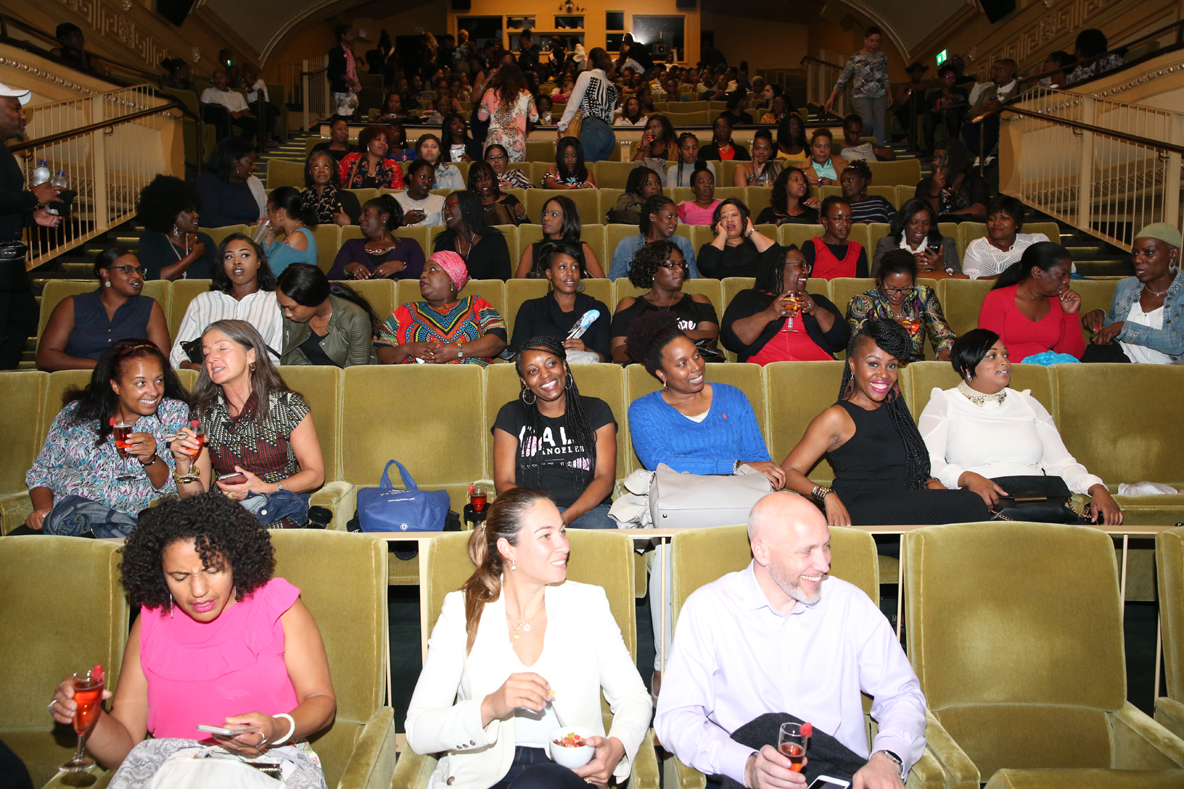 The Kush Film Boutique is the UK's No 1 platform for urban films; join our members and patrons monthly and watch premiere and exclusive mainstream and indie film (inc shorts) in a great atmosphere with live performances and guests hosts at the plush Regent Street Cinema (the UK's first original ever cinema that opened in 1896).

Become a 'Film Boutique' Member: https://membermojo.co.uk/kushfilms
(Annual Membership: £115 / £195 Joint Membership)

Follow or Like Kush Films on Social Media:
www.twitter.com/KushFilmsOnline
www.twitter.com/Kush_Online
www.Facebook.com/KushFilms
www.kushfilms.com