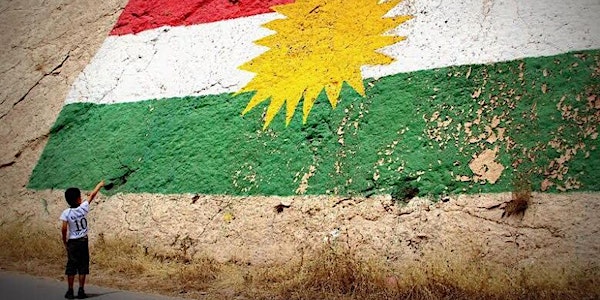 The Kurdistan Region: Strategic U.S. Ally in a Tough Neighborhood
When and where
Location
Rayburn House Congressional Office Building Room 2045 Washington, D.C 20515
Description
You are invited to a symposium entitled, "The Kurdistan Region: Strategic U.S. Ally in a Tough Neighborhood," on Friday July 28, 2017 in Congress, at the Rayburn House Office Building, Room 2045, from 9:30 a.m. to 4:00 p.m.
Distinguished leaders from the Kurdistan Regional Government (KRG) will be participating in the symposium, including H.E. Masrour Barzani, Chancellor of Kurdistan Region Security Council. The Governor of Kirkuk H.E. Najmadin Karim, key members and staff of the U.S. Congress, along with policy leaders from the security, business, media, and civil-society sectors, will also attend.
The Kurdistan Region in Iraq is home to more than 5 million inhabitants and safe haven to 1.8 million people who fled the Syrian conflict and ISIS in Iraq, including Christians and Yezidis. The Kurdistan Regional Government (KRG) has significant autonomy within Iraq's federal system. Some Kurdistani areas are considered disputed territories, despite their historic and cultural ties to the Region.
Kurdistan is ripe with economic opportunity, widely considered a sanctuary for minorities and has been a vital strategic U.S. ally in the fight to overcome ISIS. The program, organized by The Washington Times Advocacy Department, in cooperation with Kurdistan24 TV Channel, and the London Center for Policy Research, is as follows:
9:30-10:00 a.m. - Registration Continental breakfast available
10:00-10:05 - Opening Remarks: Noreldin Waisy, General Manager, Kurdistan 2
10:05-11:15 a.m. - Kurdistan's Security Issues: the Fight Against ISIS, Strategic Ally and the Post-ISIS Environment, Moderator: Michael Pregent, Adjunct Fellow, Hudson Institute
Hon. Joe Wilson, U.S. House of Representatives, South Carolina (2001- present)
Gen. Ronald Griffith, U.S. Army (Ret.)
Lt. Gen. Jay Garner, U.S. Army (Ret.)
Brig. Gen. Ernie Audino, U.S. Army (Ret.)
11:15-12:30 p.m. - Future of Kurdistan, Referendum and Why Independence? Moderator: Laurie Mylroie
Hon. Dr. Najmaldin Karim, Governor of Kirkuk
Hon. Trent Franks, U.S. House of Representatives, Arizona (2003 -present)
Amb. Peter Galbraith, J.D., Author, former U.S. Ambassador to Croatia
Dr. Brendan O'Leary, Professor, University of Pennsylvania
Hon. Sheik Shamo Shekho Naaamo, Member of Kurdistan Parliament
12:30-1:15 p.m.- Special Remarks and Dialogue: H. E. Masrour Barzani, Chancellor of Kurdistan Regional Security Council
1:15-1:30 p.m. - Lunch Served
1:30-2:45 p.m. - Economic Opportunities and Development, Moderator: Dr. Sasha Toperich, Professor, SAIS, Johns Hopkins University
Hon. Bayan Sami Abdul Rahman, Representative in U.S., Kurdistan Regional Government.
Mr. Steve Lutes, Senior Director, U.S. Chamber of Commerce
Mr. David Tafuri, Partner at Dentons Law; President, USKBC
Dr. Douglas Layton, Author and Consultant
2:45-3:55 p.m. - Safe Haven for Religious and Ethnic Minorities, Moderator: Mr. Stephen Mansfield, Author
Hon. Vian Dakhil, Member of Parliament, Iraq
Mr. Jawdat Najar, President, Turkmen Cultural Association
Father Douglas Yousif Shamshoon al-Bazi, St. Addai Chaldean Catholic Church
Ms. Naomi Kikoler, Esq. U.S. Holocaust Memorial Museum
Mr. Jeremy Barker, Operations Director, Religious Freedom Institute
3:55-4:00 p.m. - Concluding Remarks and Next Steps
4:00-4:45 p.m. - Reception
Please also note that The Washington Times Advocacy Department will publish a 36-page Special Section in print and online on July 27. Look for it at washingtontimes.com/specials
Please RSVP now by clicking the green REGISTER button above for this event; seating is limited.
*Allow 20 minutes to go through security and to be seated. The first panel will begin at 10:00am sharp.