About this Event
Roy Diblik is a recognized perennial plant expert, grower, designer, speaker and author. . His firm, Northwind Perennials, has produced landscapes for Mitchell Park Domes in Milwaukee and The Art Institute of Chicago, among many others.Combining his 35 years of knowledge growing traditional and Midwest native perennials, he specializes in highly aesthetic, sustainable plant communities for all seasons, while reducing maintenance through design. He believes that gardens should be thoughtful, ecologically directed, emotionally outreaching and yet very personal.
The Know-Maintenance plan combines complementary plants that thrive together and grow as a community. It is designed to make maintenance a snap. In fact, the entire garden is mowed down at the end of the season! This complete garden system makes a gorgeous perennial garden available to everyone, no matter their skill or the size of their space.
Roy will be offering a free perennial plant of his choosing to each attendee!
Sanger House Gardens is presenting this special event as part of the National Garden Conservancy Open Days program. Sanger House Gardens is a unique property located in the heart of Historic Brewers Hill near downtown Milwaukee. The 1872 Cream City brick house is set in nearly an acre of hundreds of trees, shrubs, perennials and grasses. Sanger House Gardens was featured in a 14 page article in the April 2019 issue of Fine Gardening magazine.
Proceeds of ticket sales will go to support the missions of Historic Milwaukee Inc., Friends of the Domes, and Historic Brewers Hill Association.
(Image of a Diblik landscape at Shedd Aquarium in Chicago)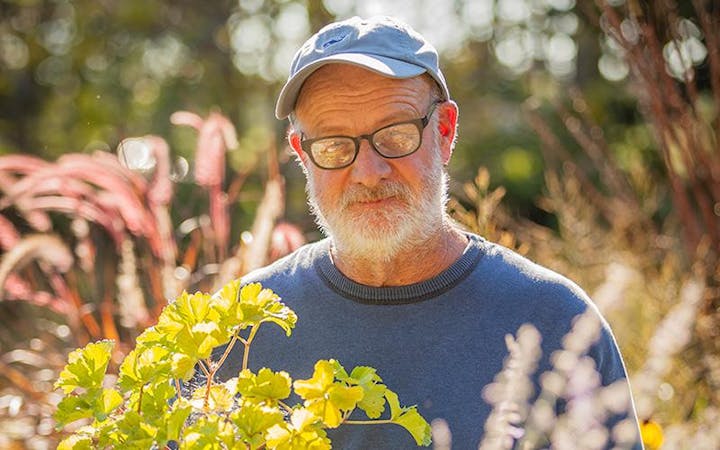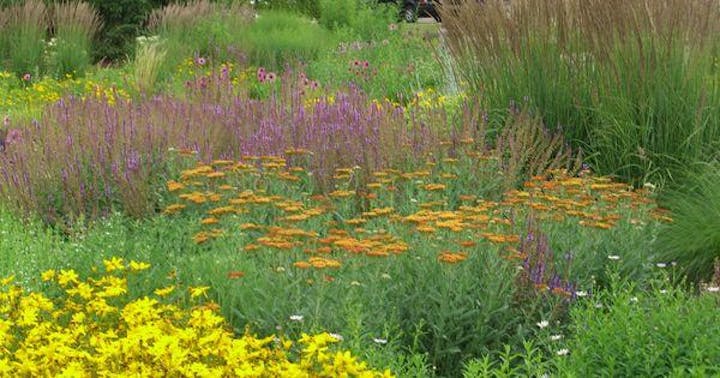 One of Roy's garden designs